Often one dreams of reaching their goals and climbing the highest peaks but obstacles break their wings before they manage to use them. 36-year-old Atanas Skatov is not one of these people. He dared crush the barriers we place in front of us and follow his dreams. He started to be engaged in sports at an early age. In 2012 he placed first during a 24-hour bicycle marathon and took part in the speed climbing of the 7 highest peaks in Bulgaria.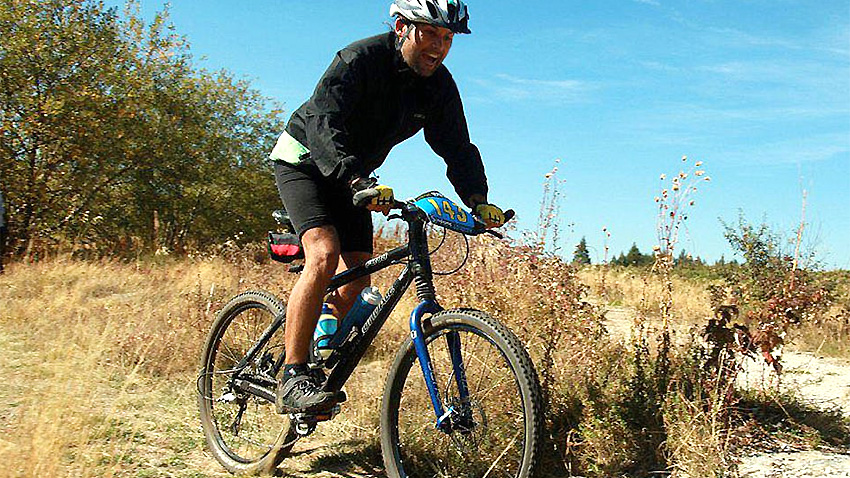 On the 24th of May 2014 he became the 13th Bulgarian and the first vegan to conquer the highest peak on the planet – Everest. Atanas Skatov has been a vegetarian since 2006. In 2012 he completely abandoned the use of food products of animal origin with the exception of honey. Everest is the 4th peak in a project for climbing the 7 highest mountains on 7 continents, which started on March 1, 2012 and should finish by the end of 2015. The aim is to show that people can live completely without eating animal food products. Before Everest Skatov conquered Uhuru (5895m) in Africa, Elbrus (5642m) in Europe and Aconcagua is South America (6962m).
Atanas Skatov considers himself being more of a tourist rather than an alpinist.
"I started dealing with alpinism not long ago but I have been a tourist since 2010 when I took part in the Kom - Emine hike trail with a length of over 700 km and I repeated the trail in the autumn of 2011. I have been a tourist since then. I started climbing rocks in 2012. Actually, I started learning more about alpinism a little before I conquered Everest."
In order to complete his project for climbing the Seven Summits, Atanas Skatov needs to conquer Vinson Massif (4982) in Antarctica, Puncak Jaya (4884) in Oceania and Mount McKinley (6193) in North America. Which one of those summits will be next depends on financing. Mr. Skatov has published a bank account on his web site and people can make donations. He could become the first Bulgarian to climb the Seven Summits. He told us more about his training.
"I do not do anything special before an expedition because I train all year round. I haven't stopped since I started doing this in 2011. I practice every day."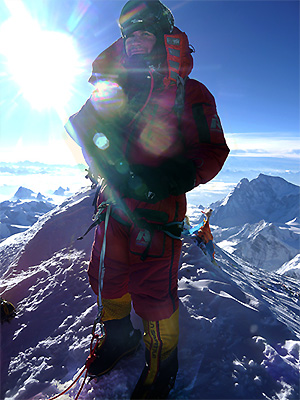 What is the feeling when you reach the top of the world?
"The feeling is great. You fill up with positive energy. Emotions are very strong because you have managed to reach the summit. On the other hand you know that the descent is also very dangerous because you are already tired. You always keep thinking about getting back and about keeping your feet and hands warm; you check your body to see if everything is fine. It is very beautiful up there. The summit is between Nepal and Tibet and you see huge summits all around. You can see 100-150 kilometers away. It is unbelievable."
We asked Nasko what the key words in alpine climbing are:
"Patience comes first because often you need to stay in the base camp and wait for better weather conditions. One has to be psychologically stable because there are always problems that you need to resolve. One needs strong will."
After completing his project Atanas Skatov plans to climb one of the hardest to conquer summits on the planet – K2 (8611), which requires extremely good physical and psychological preparation, as well as sponsors. We wish Nasko to fulfill his dreams. Meanwhile, Bulgarian alpinists Boyan Petrov and Mladen Dankov also plan climbing K2 in July.
In relation to the 60th anniversary of the first ascent of K2 by Italian climbers Compagnoni and Lacedelli on July 31, 1954, a film festival dedicated to the most dangerous summit has started in the Polish Cultural Institute in Sofia and will continue until July 3.
English: Alexander Markov
Photos: courtesy to Atanas Skatov