A study of the genetic code of Bulgarians is about to eliminate the deeply rooted hypothesis of the Turkic-Altaic origin of Bulgarians. Recently, Bulgarian and Italian scientists teamed up for a project to decode the genes of present-day Bulgarians and the results have been stunning. The study has also raised a rhetoric question: will genetics as an exact science unburdened by emotion succeed in fighting ideological prejudice?
To be able to draw up a genetic map which suggests that Bulgarians are the heirs of Thracians and Proto-Bulgarians, the scientists had to go back 5 thousand years in time. First of all, they took bones and teeth found in Thracian necropolises. Genetic material from Proto-Bulgarians dates back to 8 to 10 c. AD. Further on, they compared samples from the past to the genes of 900 contemporary Bulgarians. The results were as follows, in brief: A European population with closest genetic similarity to Hungarians, Croats and Italians,
The major study exploring the origin of Bulgarians involves the Medical Genetics Chair of Sofia's Medical University, the Institute of Microbiology, the Institute of Anthropology, the National Archeological Institute at the Bulgarian Academy of Sciences and а state-of-the-art laboratory in Florence in charge of testing genetic material.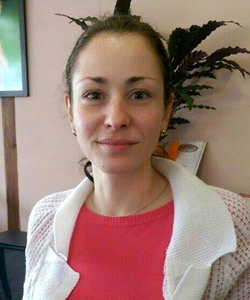 "Taking a look at the genetic map we can see that the Thracians are more detached from present-day Bulgarians and Proto-Bulgarians, while present-day Bulgarians and Proto-Bulgarians are more similar", explains Desislava Nesheva, genetic expert at Medical Genetics Chair of the Medical University. "This is due to the great difference in time - the Thracians inhabited these lands millennia BC and there is little evidence about them. However, there is enough proof to claim that they are genetically close to contemporary Bulgarians and to Proto-Bulgarians, and the curious thing is that the Greek are more unlike them. We have found that Bulgarians have no genetic similarities with either Turkic or Altaic populations. We do not have genetic similarities with contemporary Turks either, though during the Turkish yoke (1396-1878) there was mixing of genetic material. Even Proto-Bulgarians have no genetic similarities with either the Turks, or Turkic and Altaic populations. Unfortunately, we could not explore ancient Slavs, because we had no access to genetic material from them - they practiced cremation. However, drawing comparisons with contemporary Slavs suggests that we have no similarities with them."
What has necessitated the theory that Bulgarians are Slavs? Was it mere politics or the lack of trustworthy methods of research?
 "It's both, in a way", Desislava Nesheva admits. "You are aware that history is rewritten depending on political goals and interests. On the other hand, genetics has made remarkable progress in the last decades. We have used the best methodology and the results are first class. So, a discussion is now possible on how history has been distorted and manipulated - while genetics is an exact science."
And once there is solid proof that Bulgarians carry the genes of Thracians, here is who they were in brief - they represented an ancient civilization that left a wealth of heritage in the Balkans, including amazing gold treasures from the time of Classical Antiquity.
The results in the genetic study will be published in a reputable scientific journal. Now scientists hope they could find financing to be able to go back to the eighth millennium BC and research even more ancient tribes who used to inhabit what is Bulgaria today.
English Daniela Konstantinova