Bulgaria is a magical land, peppered with all kinds of natural phenomena and formations - mountains, valleys, ravines, fields… But what is it like to look down on them all from the heavens? That is a question, the answer to which can be found in the album called "Bulgaria: A bird's eye view" by photographer Alexander Ivanov.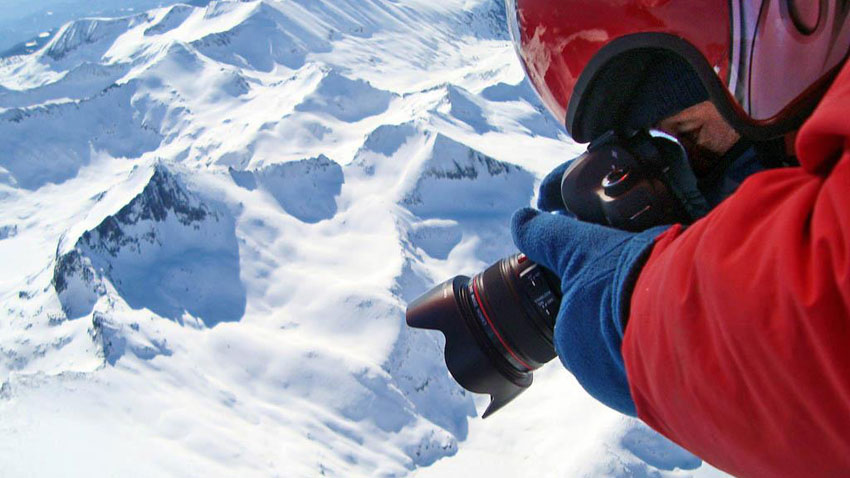 Through the lens of his camera he reveals the beauty of Bulgaria as seen from high above ground. Colours blend to form what looks like a vivid Bulgarian rug, made by the hand of an expert weaver. But there is good reason why Alexander Ivanov's work is so striking - to him, photography is a "feeling, an emotion, a passion, a way to express himself and now… a way of life". A chemical engineer by training, at the age of 35 Alexander abruptly changed profession.
"I have absolutely no regrets. It took me quite some time to realize that whatever the profession, whatever the job, you have to put your heart into it," he says. Here is more from Alexander about the recently released volume two of the album "Bulgaria: A bird's eye view":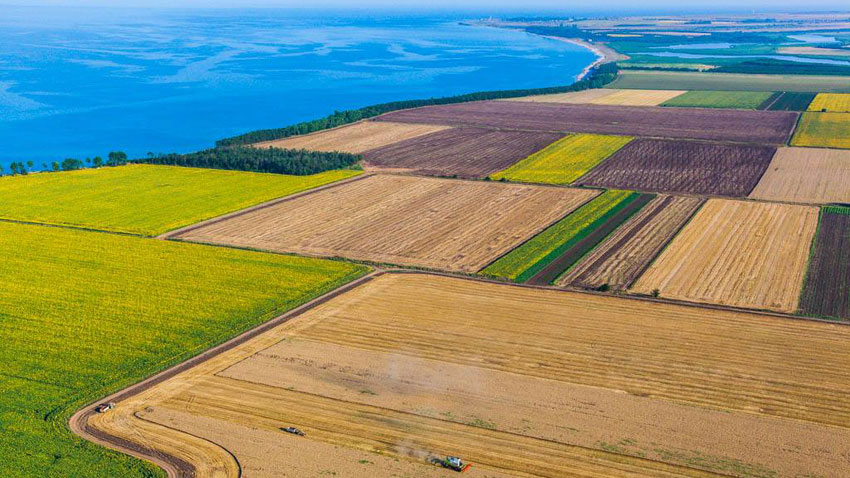 "I never planned to release a second volume, but in the past seven years I have flown over many new places. I fly in tandem with experienced pilot friends, mostly by powered hang glider. A lot of material accumulated, so I decided to use it in this second volume of 215 photographs that include 10 nature and 3 national parks. I have also glided over Dobroudja, the region of Belene, Nikopol, the Danube River, Kazanluk - the town where I was born - and its environs, the southern portion of the Black Sea coastline."
Alexander Ivanov says that from a bird's eye view, Bulgaria may look magnificent, but it may look sad. He readily admits there are things he is partial to. He plans the flights well ahead - the aim is to capture as many different places in different seasons. He remembers having overflown more than seven tailing ponds and three huge foundation pits in the region of Pirdop. From up above, they look fantastic, at the same time the radiation levels are tens of times higher than they are in Kozloduy, where the nuclear power plant is. Barring that, they are very beautiful, very picturesque.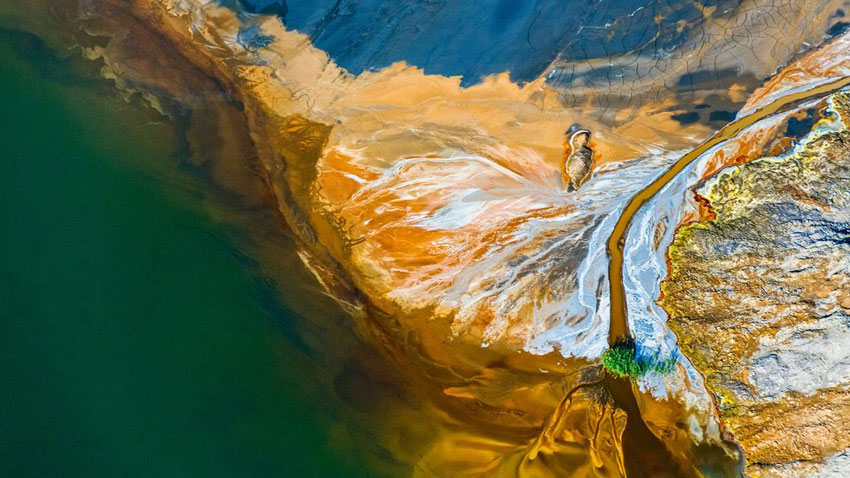 Even in these photographs the colours seem to flow into one another, to fall into wondrous shapes that captivate the imagination. Alexander says that airborne photography is not a panacea but that there are things that are different. Asked which perspective of Bulgaria - from the air or from land - he finds more beautiful, Alexander says:
"The best way is to take pictures from up above and from down below. "Pirin - the magic mountain" which I managed to release three years ago is an example of how to approach the job so as to give a better idea of place and time, and of people. From up above humans look so small, so insignificant compared to the nature that surrounds us. But from the ground things look different."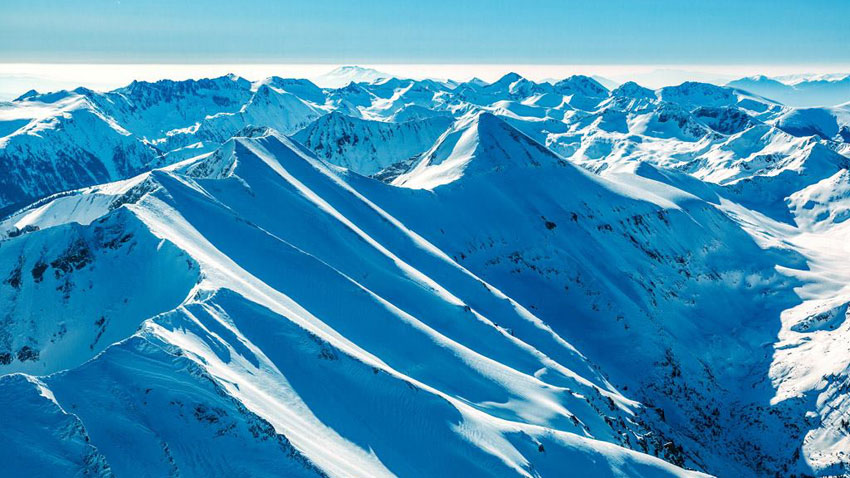 Is it difficult to take photographs in flight?
"It is difficult but it is easy too. There was a time when I would have ten frames in a film, and reloading it took more time than taking the pictures themselves. As digital photography took over, things changed. It is difficult in milliseconds to be able to do the composition and take the frame with a sufficient number of takes because there is always dross. Gliding over Pirin, a flight of one hour and fifty minutes in temperatures of 20 below zero, there were times I didn't feel my fingers, even though I had two pairs of gloves on. At a height of 4,500 meters it is an extreme experience, after all the hang glider is open to the elements."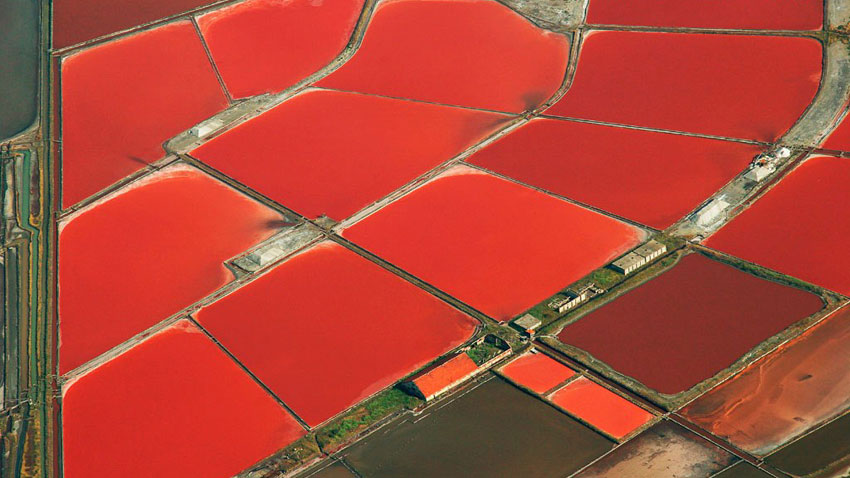 Alexander Ivanov says he wants to take photographs "without any editing or imaginary colours". "That is something I live by, I do not do editing and I have no wish to. Nature is diverse enough as it is." Asked whether the colours we see in his photographs are the real colours of Bulgaria, Alexander admits: "With digital photography the frames have to be processed. I try not to change the colour. The red salt pans in Bourgas are red when the Artemia Salina crab has developed enough to dye them red."
As to his future plans he says: "I have been trying to look at Mount Strandja from a different perspective. It is a mystic mountain. I would like there to be a more sizeable human presence and more stories I can do credit to from up in the air and from the ground. The other place I am interested in is Dobroudja."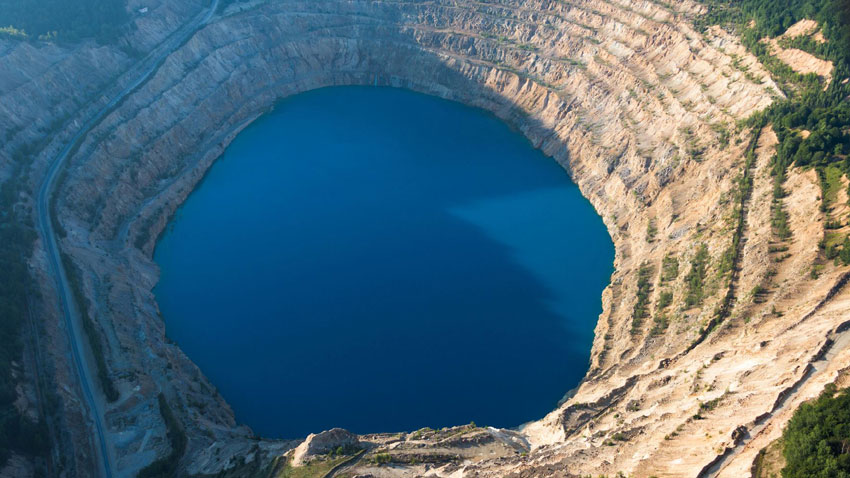 English version: Milena Daynova