What is a sun dial? How did our ancestors from the earliest of times keep track of time – of the hours, days, months? The answers to these and other questions are to be found at the playtime workshop for children at the Academician Yordan Ivanov museum of history in Kyustendil on March 16, 17 and 18, 2017.
Children's workshops are organized at the museum every month, each time on a different topic. The children coming here see different secrets revealed – how people made bread in antiquity or how they assembled mosaics. The children visiting the museum find it difficult to comprehend what they see.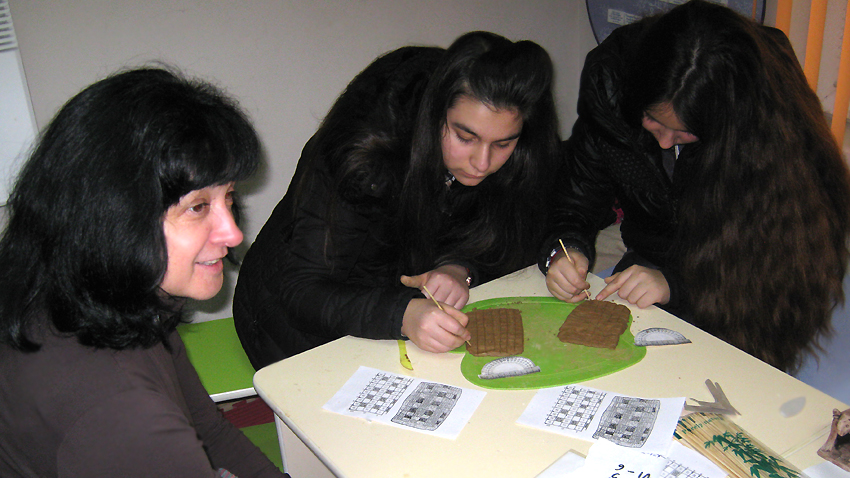 The demonstrations in the museum's children's corner help them understand what the exhibits were used for, sparking their interest, says Miroslava Taskova from the Kyustendil Museum of history and adds:
"The topics we choose for the children's workshops are dedicated to one event of the month – be it historical or traditional, connected with the exhibits in the museum. For March we selected the festival Kyustendil Spring, marked on 21 March and connected with the coming of spring. It is the only festival of its kind in Bulgaria and is connected with a tradition going all the way back to the times of the Thracians. We connected March 21 with the spring equinox and with the cyclic repetition of the seasons, of day and night and the need to keep track of time in ancient times."
The children are able to follow one of the oldest calendars known in Europe which is on display at the museum in Kyustendil. It is more than 6,000 years old and was found during a dig in a locality called Chardako near Slatino village close to Kyustendil in the late 1990s. The calendar was made on the basis of a small-scale clay model of a furnace.
"These clay models are very typical of the copper-stone age. It has signs carved into it, the handle resembles a zoomorphic figure and on its base is a table with moon and sun dial divisions, showing the days in one lunar month and the months in one year," says Miroslava Taskova.
In ancient Pautalia (what is today the town of Kyustendil) archaeologists discovered a large granite plinth for a sun dial. The dial itself has not come down to us, but the plinth is now on display in the museum yard. The sun dial that stood on it was probably semi-spherical, placed on top of the granite monument built into the outer wall of a public building, says Mrs. Taskova.
"There is an inscription of well wishes carved into the plinth. It was left by the architects of the building the sun dial was built into. The building itself could have been the basilica of Pautalia, erected in the age of Emperor Hadrian (117-138), or some other basilica, connected with the cult of the emperor in Roman times and located in immediate proximity to the Pautalia forum. A reconstruction of the sun dial is to be seen in the centre of Kyustendil, in front of the town hall."
So, the March children's workshop is a way to help them understand one of the great human discoveries – how to measure time:
"This year we are making the sun dials out of white clay. We make a semi-sphere, draw the clock face with the numbers from 1 to 12 using sharp instruments. In the middle we place the hand. Children learn that the sun dial measures time as the shadow of the hand falls on the numbers and moves with the spinning of the Earth around the Sun. We make the calendar out of brown clay. We only make the plaque, as it is easier, and on it we add the elements of the calendar – cutting 30 squares with horizontal and vertical lines into it. These squares, each with a different number of lines show the phases of the moon. There is one empty square which represents the new moon. With each square the children draw the days of the month as the moon moves."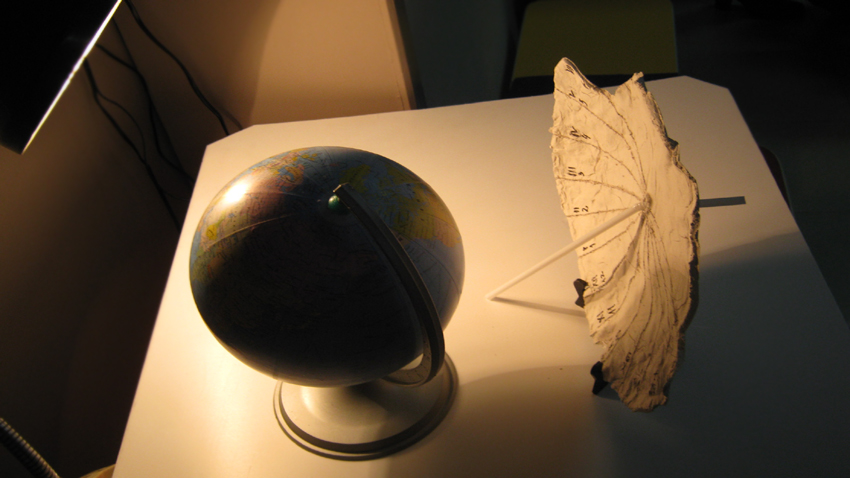 Working together at the workshop is as exciting for the children as it is for their teachers:
"Because it is a pleasure to be around children, to work with them. It is a way to relive childhood, a very unaffected bond between children and adults – our own desire to teach them something and the pleasure of seeing them happy to learn something new."
English version: Milena Daynova

Photos" private library