Each one of us could see what downtown Sofia looked like; what the daily lives of people were and how they felt during the times after Bulgaria's Liberation. All these can be seen in the "Sofia in the Dawn of Liberty Exhibition" in the regional museum of history in Sofia, dedicated to the 139th anniversary since Bulgaria's Liberation. Its aim is to show how Sofia looked like at the end of the 19th century. Visitors to the exhibition can see the watercolor artworks by Austrian Joseph Oberbauer.
Oberbauer arrived in Sofia in 1889 and joined the Cadastral Office of the local municipality. More about the exhibition from Mariana Marinova, responsible for scientific and exhibition activities at the museum:
"In these paintings we see Sofia from the past, which no longer exists. You can see the typical folk costumes of that time. We see buildings and views that no longer exist. Such are the clock tower in Sofia, the jewelers' bazaar, the Slivnishki inn. But these places are alive in Joseph Oberbauer's paintings."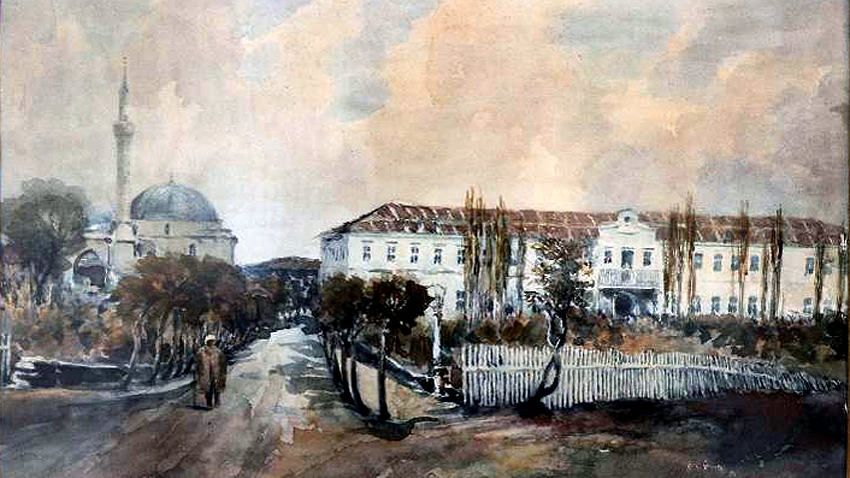 Many of the places that are depicted in the paintings can be recognized today. The artist put great realism in his works. For example "Butcher Bazaar" depicts butchers who sit in front of their shops, with meat hanging behind them. The paintings offer valuable information about the past of Sofia, preserved in Oberbauer's works. This exhibition causes great curiosity among the young generation, who want to know more about the history of their city. There are very few people who can remember and can tell about the appearance of the capital city from that period. We asked about the future projects of the museum and whether it would present an exhibition of paintings from the past together with photos from the present. 
 
"We had this idea, but we had limited time to organize this exhibition. All this requires a more lengthy preparation by selecting the viewpoints, as well as special photographic skills. It would be nice to see such a thing, not only in an exhibition but in a catalogue. We have not given up on this idea."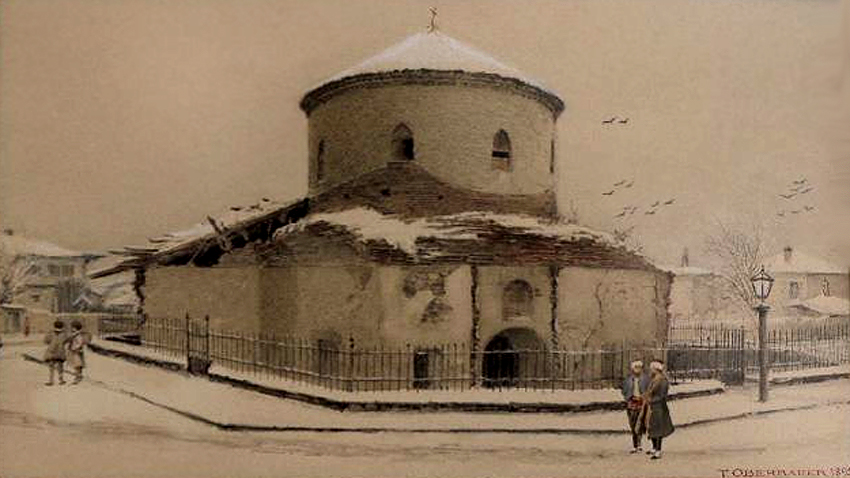 The exhibition continues until the end of March. In the museum visitors can also see the sword of Bulgarian revolutionary Panayot Hitov, which was a gift from Russian commanders for his personal contribution to the Russo-Turkish War. Also, visitors can see objects made and sold by craftsmen and goldsmiths in Sofia from the past.
English: Alexander Markov
Photos: Sofia Regional Museum of History