Speaking about successful education programs there are always discussions between proponents of traditional methods and those who count on new systems, hoping that knowledge can be presented in more interesting ways and that knowledge accumulation could happen more easily and in shorter periods of time.
Still, there are places where traditions dating back more than 100 years interact with brand new and modern training programs. An example is the Vocational School of Forestry and Woodworking "Sava Mladenov" in the town of Teteven. It was established in 1909 as a carpentry school with 12 pupils who used to pass 6-month training courses with the opportunity to choose one of two majors - joinery and turnery. Just three years later training became 3-years-long. New departments on upholstering, town building, etc. opened, too, engineer Zoya Petrova, director of the high school says and adds:
"More than 300 students study in our school these days. The major disciplines are: forestry and logging, forestry machinery, furniture production and wood carving. Students also study English and next year they will be able to study park construction and landscaping."
The school has a good material - technical base. There is a dormitory and a restaurant. Traditional practices and modern technologies complement each other here. Students study the skills of old artisans and at the same time master the most advanced techniques in woodworking. Those who study subjects related to nature preservation, hold some of the lectures in an open classroom in the woods where there are sleeping premises. Students also take part in various conferences. Here is more from Jordan Hristov - a student in the 12th grade.
"We were participants in "VI-th National Youth Conference" organized by the University of Forestry in Sofia. We presented the idea of ​​an electronic manual in dendrology in order to facilitate students in identifying the various types of shrubs and trees. It includes all families and genera of tree species. Since it shows images, memorizing is facilitated. We received a proposal from the university for cooperation on the device."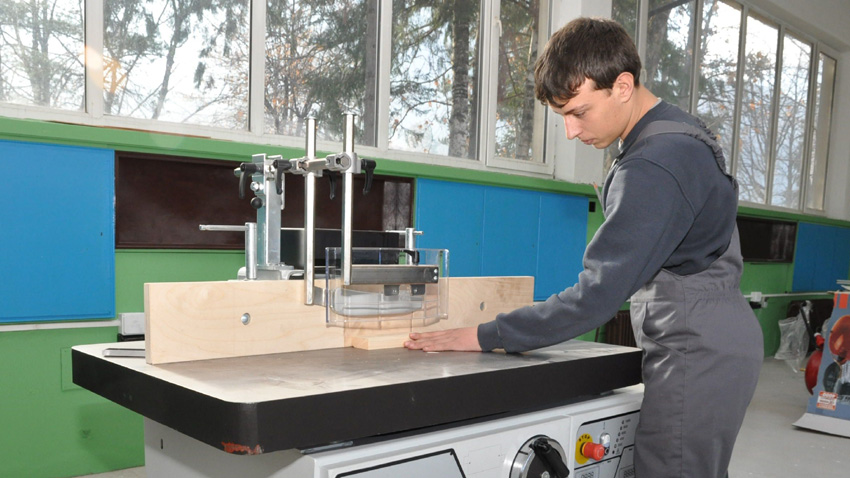 According to Adrian Shishmanov, who teaches geography and history in the high school, being a teacher to young people who are interested in nature, arts and crafts, is inspiring:
"It is very interesting to work with today's students because they have diverse interests and activities. This motivates us to maintain interest. For example, I try to make a link between traditional disciplines and their specialized classes. I graduated here and now continue the family tradition as my father was a teacher in "Sava Mladenov" for 4 decades. All my conscious life is linked to this school."
The school combines Bulgarian and international programs. Since 2007 it has been working under the "Leonardo da Vinci" program and has also started work under the "Erasmus +" program. Under these programs, every year 15 students practice outside Bulgaria. Until now hosts were Poland, the Czech Republic and France, says Alexandra Hristova - a student in the high school and continues:
"I participated in a training in the in the town of Muson in France. Before we left we passed language training, cultural and professional training, and after we came back received European certificates with excellent marks from the Center for Human Resource Development. We were working in a real environment with modern machinery and equipment, which was very useful for us."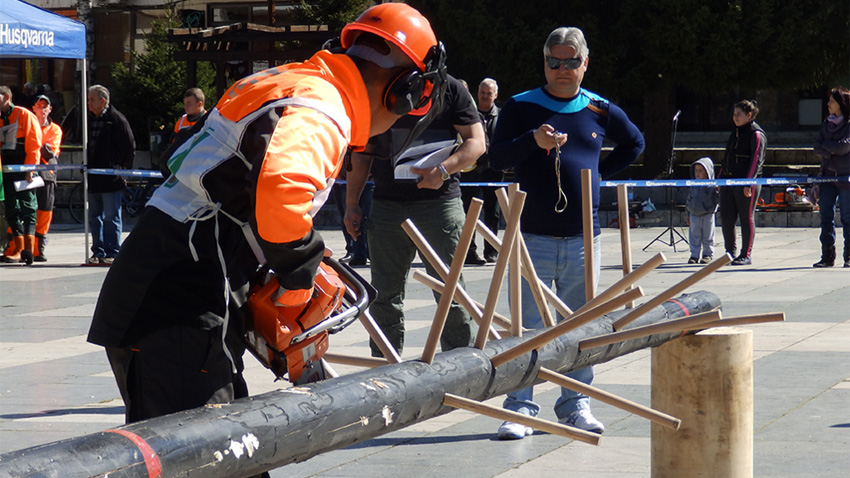 Some of the initiatives of students are in the spirit of traditions such as the "Forest Week", during which the Vit River was cleared surrounding areas were afforested. "For five years our school has been the organizer and host of the international competition titled Young Lumberjack, Marin Petrov - high school student and one of the winner participants says. Participants are students like us from vocational schools from Serbia, Macedonia, Bosnia and Herzegovina, Czechia, Spain, etc. Competitors form our school always occupy the first places", the student proudly says.
English: Alexander Markov
Desislava Shapkarova