One cannot picture the Queen of England without her immutable accessory – the hat. It goes along with her beautiful clothing, but also reminds of the royal crown, carried for centuries by her predecessors whenever those appeared before the people. Nowadays hats live through their Renaissance again and they are worn not only as prevention against cold weather, wind and the sun. There is this trend in fashion for the wearing of a hat as an accessory. It can be playful, severe, official, challenging or even absurd… The secret lies in its proper selection, in order for the latter to be the right accessory to its owner's clothing.
"People who wear hats are self confident. They say: Hey, this is me, look at me and remember me!" These are the words of a renowned American fashion designer, who reminds that hats reached their peak in terms of attention in the early 20th c. That was the time of short hairdos for ladies who were free in their mind. At the same time the hat patterns had to be more modest, with small sizes and simple. As far as the ribbon, feather, flower, bead-decorated hats are concerned, they are worn at garden parties, weddings or horse races. A parade, first of its kind and devoted to hats will be held on April 22 in Sofia. The participants will march along Vitosha Blvd. and it will all end up in the Banski Square in front of the Sofia History Museum downtown. The march will be headed by works of Bulgaria's most prominent hat masters Irina Sardareva and her son Georgi.
The first fashion hats in Sofia appeared in the circle of the upper class society after the Liberation in the late 19th c., as secular society began to emerge back then. The European fashion rushed in the life of the Bulgarians over a fortnight. The capital was proud of its 18 hat ateliers for ladies and gentlemen, while the town of Ruse on the Danube had 35 of those and Varna – 12, museum experts say. In 1946, (after the establishment of socialist rule) the persecution of many hat-makers started with the introduction of a law on illegal wealth, as their work was considered 'bourgeois evil'.
Today everyone may feel free to pick up a hat without showing it as a sign of class inequality. "I want to make every woman create a new image via her choice of a hat", says famous designer Irina Sardareva. Anyone may participate in the parade, as there are no particular rules. There will be respect shown for any hats, no matter their origin: the cheap store next door, the old chest of drawers of granny or handmade. "Decorate a hat - create, use flowers, feathers, ribbons and beads. The main thing is not to be afraid of experimenting", is Irina's piece of advice.
"This is a fest of spring, of the new beginning, of hope, youth and change. It is street fashion across other countries. There are no rules, one comes and shows whatever he or she likes. Our slogan is: let's welcome springtime together. I have worked at the Sofia History Museum for more than 20 years now. I've had two exhibitions at my House of Hats when the museum didn't have its own building. There was one over the 1960s, but it was turned it into a shop and later on sold. That is why I pay my deepest respect to the people who have worked at the Sofia History Museum over the years – they have succeeded to preserve its huge collection despite the lack of a building. None of the numerous buildings constructed was designed to become a museum. The truth is that citizens of a city show pride when they see how old their city is. Unfortunately Sofia citizens do not know the history of their place well. I have come upon foreigners who tend to know much more on its landmarks than Bulgarians themselves. It is true that it is overpopulated now, but its new inhabitants should know how ancient our capital is, with so many monuments of culture preserved. This gives self-confidence and pride and that is why my initial Hat Parade will take the people straight to the museum. I love Sofia and I feel good being its citizen," hat designer Irina Sardareva says in conclusion.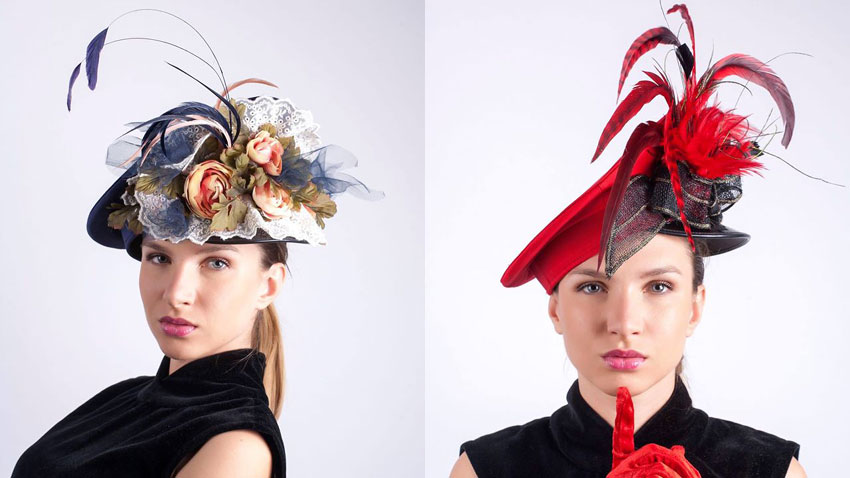 English version: Zhivko Stanchev 

Photos: courtesy of Irina Sardareva