Just like Paris, Vienna, Madrid, New York and Prague, Sofia also has its emblematic cafes and restaurants, where intellectuals and artists used to gather. One can learn about these places from the times of socialism from the book of Mariana Parvanova, entitled "The Bohemian Cafes of Socialism."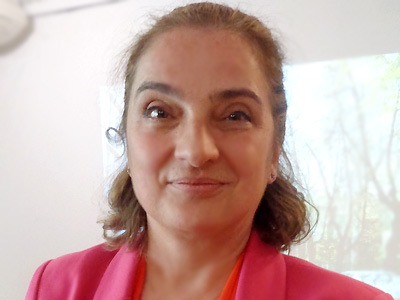 "The idea for ​​the book was born a long time ago, thanks to my journalistic work, as I had accumulated a lot of material," Mariana Parvanova says. "But it was not until I started writing it last year that I realized that everything accumulated was nothing compared to what was waiting for me to discover. It turned out that this was a huge topic and this book is only the beginning. I was fortunate to meet a very interesting person – famous artist Bozhidar Ikonomov - Dary. He told me most of the details about the Bohemian life in the 70s. He outlined the places where the intelligentsia gathered. We met several times and he wanted me to include some of his posters in the book. I respected his will and just a few months later I was told he passed away."
Maybe this was Dary's last interview before he passed way. Mariana Parvanova consulted many people in order to write the book as she herself was not around during the 1960s or the 1970s. Everyone she turned to responded with great enthusiasm as these memories bring them back to their youth. This was just the start oftalks about emblematic places like the writers' cafe on Angel Kunchev Street, Kristal, the club-restaurant of the Union of Bulgarian Journalists, Sevastopol, Bambuka, Prague, Astoria, The Egg, Brazil and so on. The conversations proved to be very interesting and comprehensive. "I hope, however, that I have managed to present an accuratepicture of the time," the author says.
Here's how writer Mihail Veshim portrays the years of socialism: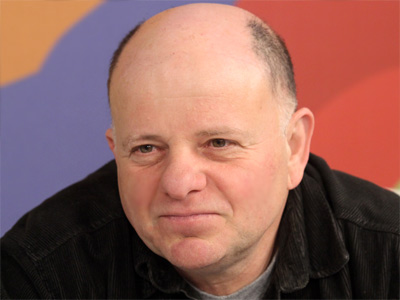 "'There is none' was the most commonly used sentence by waiters back then along withthe phrase 'We don't have any.'Here is a funny story: a waiter in the Bulgaria Hotel in Burgas did not know the headof the then Bulgarian Association for Tourism and Recreation. The boss sat at the table as an ordinary citizen and asked to read the menu, and the waiter answered: 'This is not a reading room, man.' Even in such small events one can see the reality back then – one could not demand and they had to be happy that they were at least given something.The best thing about Mariana Parvanova's book is that it collects stories and pieces of real life, thus showing a true picture of that time. "
"Finally, I would like to say that I hope the book would provide answers to the question what these cafes were. Besides being nice places to meet I found out that for some they were a stage for personal expression;for others - a place for gossip. But many pointed out that these cafes were the only place where an informal relationship between different generations could be established."
We will add that the book also has a second part portraying famous Bulgarian artists. Its third part presents the art cafes of Vienna, Paris and Warsaw.
English: Alexander Markov
Photos: Veneta Pavlova, socbg.com and archive