"Life is what happens to us while we are making other plans". Once we come to terms with this truth we will begin living real lives other than mere existence. This is what has happened to a citizen of the world who has turned her back on the well-organized agenda and glamor of Moscow and Paris and has opted for the serenity and breathtaking nature of a village in the Rhodope Mountains, Southern Bulgaria.

Here is the story of writer Mona Choban who has moved to the village of Kiselchovo: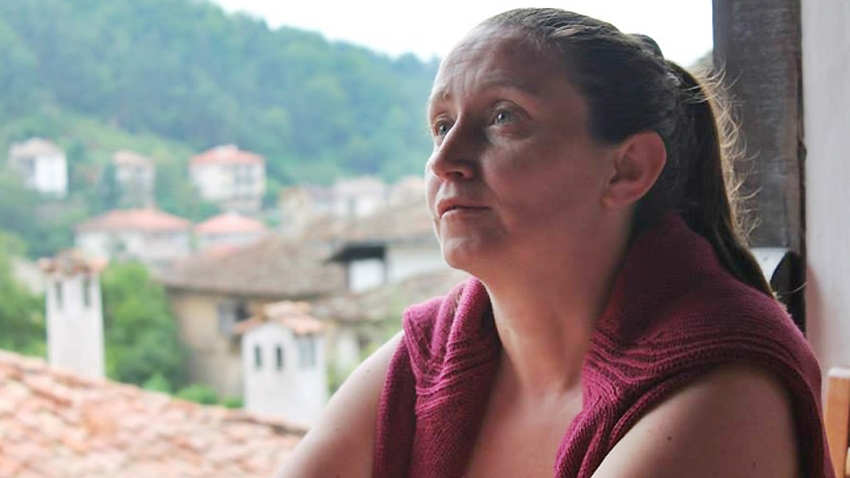 "Kiselchovois a tiny village with just 14 local residents and 32 houses at 1200 m above sea level. There is plenty of greenery around, or it turns completely white – depending on the season. The place is absolutely serene and peaceful, and this has enchanted me most at first. When I started the reconstruction of a few houses investing a lot of efforts and emotion, the village became part of me. I am fascinated with the fact that here I can do a few things that I find interesting and pleasant."
Seven years ago, Mona visited the village by chance and immediately fell in love with it. She bought several houses that she renovated with the support of 60 people who are amateurs in building and renovation works. There are always people willing to learn new things, claims Mona. The houses have been restored to their original appearance and are alive again full of antique furniture bought from Paris. One of the houses became Mona's home and the other was made into the Artel 13 art center which organizes plein-air events and hosts workshops of various crafts.

"This is a place where a visitor can feel the village and its tranquility, and join workshops where there are new things to learn: things some people know and are willing to share with others. Apart from the cooking workshops we organize artisan ones too. We make felt and soap. The program is different every year and I try to make it interesting and new. The idea of living in Kiselchovo is that a man has no limitations for his or her ideas."
Felt is unwoven fabric used to make carpets, and even brooches. Bulgarians have traditionally used it for saddles and even for shelter because felt is moisture and heat resistant. The raw material for the fabric is sheep's wool made into felt by washing. Felt is made during the summer when the weather is hot so that it could dry up.

The revival and protection of the village of Kiselchovohave become a mission for Mona Choban. With her support a few families have discovered the village and have seen their haven in it. There are no mobile phones in the place, and food is bought from the town of Smolyan, because there are no shops either. Whoever is willing, can take part in making bread, yoghurt, white cheese and jams based on local recipes. If you visit one of the plein-airs you will need the patience and readiness to become part of a large family living and working in close cooperation. This is a skill that has helped the people of the Rhodopes to survive for centuries.

Mona Choban contends that it is important to have a clear notion of what you want to live through, and then follow your instincts. Being away from the big city with no TV or various commercial goods does not mean that everything is lost. Life in a village urges you to rethink yourself and distinguish authentic values, to revisit communication as it was before the era of social networks, and to discover many new friends and emotions that remain for life.
English Daniela Konstantinova
Photos: private library and artel13.com