To be a success one must have found one's calling, and this calling must coexist in joyful harmony with one's personal life. Ivana Kalvacheva is just such a success, her photographs offering light-hearted banter that brings a smile to the faces of viewers on the grimmest of days.
In 2001 Ivana left for USA with her husband. She then moved to Paris where she lives to this day. She started life abroad from scratch. And it taught her many things, among which:
"That there is no one you can rely on except yourself and your nearest and dearest and that no problem is too big to solve."
Ivana was curious to see the world, but to her, Bulgaria is her youth, her childhood and she always finds pleasure in returning home. She says the country is changing for the better, albeit slowly, but that there is still much room for improvement.
"I can see that cultural life is developing. There are many concerts, plays… But what I am not seeing is respect for the institutions, tolerance of others who are different, even though we are open to the world and are part of the European community. In USA, in Paris (I dare not talk of the whole of France) there are all kinds of cultures and I am accustomed to that, I don't even notice it. Here in Bulgaria, I see people who have a negative attitude to people who are different. Of course, not all people, because there are many Bulgarians who are cosmopolitan."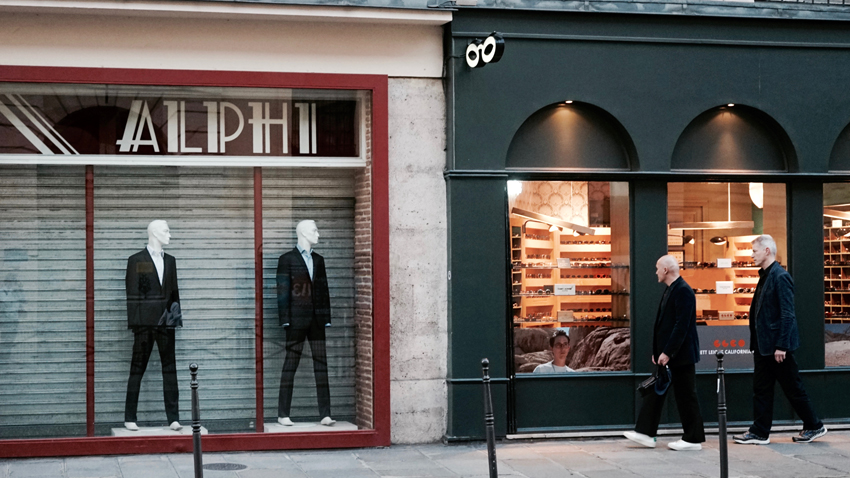 Ivana has found her own recipe of adapting when moving to a different country:
"Coming to Bulgaria, or going to USA, or France, I live my life as if I have never lived anywhere else. I enter the new environment and do my best to only see the good things. That is my self-preservation mode, because I am really a very nostalgic person."

A sense of humour, irony, a different way of looking at things – these are the things that help us cope with problems better, preventing us from creating problems all our own. Humour and irony and a different angle – these are the things that make Ivana's photographs so unique and so captivating. In Bulgaria, she has worked as a model, she adores the stage and the spotlight, she loves working in front of a camera. But she came to discover that working behind the camera is just as fascinating. She took up the camera some 20 years ago and has never put it down. There is much of the stage in her photographs, though, as she admits: "It is a chance encounter with my subjects. As I am walking along, something catches my eye, so I take a photograph." But also:
"I never go into all the technical intricacies of photography. It is more like documenting the things I see. The message I want to convey is that we should take note of details. I have had friends, who have been living in Paris for dozens of years, come up and ask me: Where did you find that? And I say: Right here, in the neighbourhood. We live our lives so fast, and are so immersed in our own problems, that we don't see the things happening all around – the details, the beauty. You get up in the morning, you are sad, or cold. And all of a sudden you see, for example, a building that may not seem like anything much, but it is lit from a given angle. These are small things that can take us to a different level, above our everyday problems."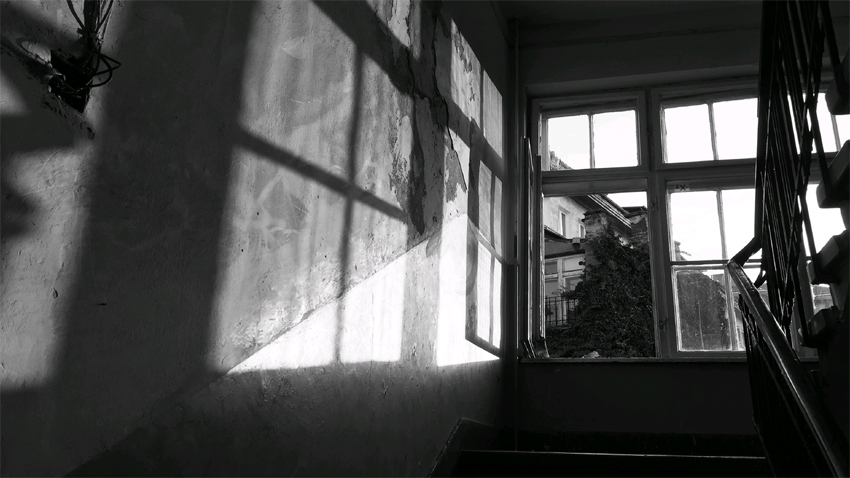 Sometimes Ivana steps over the bounds of photography, and that is when her photographs bring forth short, provocative stories which she puts down in ten lines or so, and posts to her blog.
"I have always been interested in people. In the bus, or in the lights of the windows I see what is happening in different apartments. I imagine the things that have been happening between these people, the lives they lead. The stories emerge when I review some of the photographs I have taken. I sit down and think how the situation I have caught on camera could develop. For example – a photograph of a shop window with three child-mannequins. One of them is missing a head, but has arms, another one doesn't have arms, the third one has everything in its place. I have no idea why they have displayed them in such a way. But ultimately I am not judging the window-dresser, but I do see the humour of it. Just imagine if babies were born that way – first the body, then we wait for the head to form, then the arms, the legs… So here, one of the children is fully formed, it is bored of waiting for the heads of the other two to form so as to have someone to talk to."
With this gallery of photographs by Ivana Kalvacheva we hope to bring a smile to your faces and to remind you to take note of details because it is often the most unexpected things, coupled with a sense of humour, that can unravel the most tangled of situations in life!
English version: Milena Daynova
Photos: courtesy of Ivana Kalvacheva