A unique of its kind charity exhibition and auction is taking place in Sofia, to be on until the end of November. It presents a cycle of 14 works of young artist Aleksandra Veleva – Tushy, named 'From Glass to Life', or 'IN VITRO – IN VIVO'. Aleksandra recreates the birth of new life via artistic forms of glass, stone and metal. The Divine Beginning, New Hope, Sparkles, Division Wanted – these are only some of the titles included in the collection. The money raised on the day of the unveiling were donated to the I Want a Baby Foundation which assists families facing reproductive problems.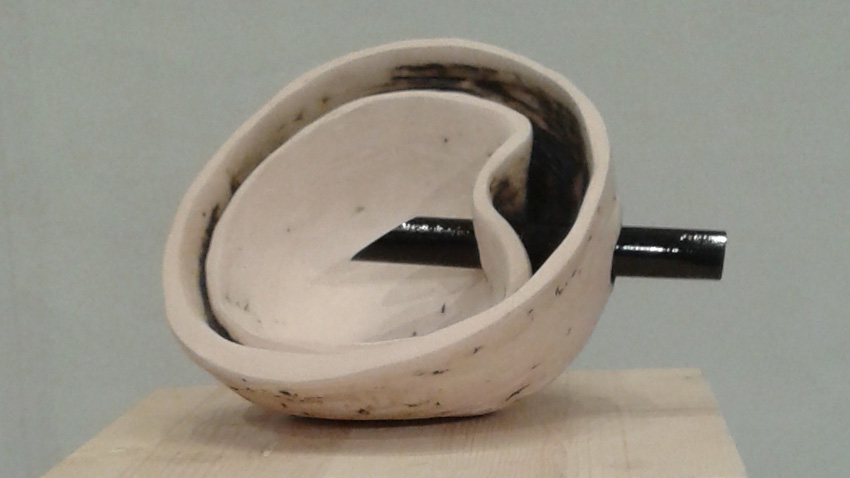 Tushy's work with glass and stone began four years ago, when she discovered the light of cold materials. Even during her university years she focused on the subject for the creation of life and opted for stone and glass works, intended to bring to life in the true sense of the word.
Aleksandra found a piece of marble in her tutors' atelier which in her words seemingly radiated light. She added some glass, in order to enhance the radiating effect. She named her first work Agape – according to the ancient Greek interpretation it is the supreme, alluring love that we all carry deep inside us. That was the work which grounded the IN VITRO – IN VIVO cycle which the young artist has been working on over the past years. The materials used are Czech lead crystal, flat pieces of glass, ceramics and wood. The works have been created with the assistance of different ateliers in Bulgaria and the Czech Republic. More from Aleksandra Veleva: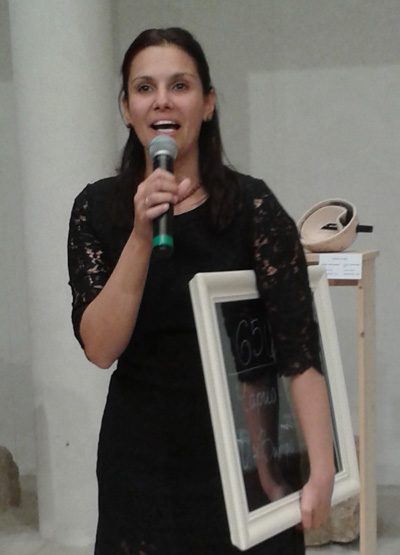 "Sometimes I joke that this is my artistic in vitro and I am happy that besides an in vitro procedure we managed to help for the treatment of a small boy, suffering from diabetes. We were lucky enough to collect EUR 3,250 and EUR 2,500 of this money is pretty enough for an in vitro procedure. Now we will be able to turn the wish of a girl to have a baby into reality and I hope that soon she will make us happy with some good news. Thus I feel that my work makes sense. It is a wonderful feeling to see your favorite occupation helping people. I joined the I Want a Baby Foundation at the organization of the event. They taught me the lesson that the most important thing of all was to be patient, to be able to wait. Some things happen slowly and do not depend on our will, but they occur when the right time comes. I think that if put through four years ago, that charity evening wouldn't have been the same…"
"Our entire life since its very beginning has been penetration of one material into another," Tushy says on her project's interpretation. First she shapes the stones and then she creates the pieces of glass. However, the actual content of the material is brought to life by all those people who like and buy her work.
"I have always tried to send positive energy into this world and to change things for a bit better. Glass is transparent on its own and that is why it can hardly contain anything negative. It is marvelous working material and reflects our world. If it is surrounded by goodness, then glass will reflect the goodness in our life…" Aleksandra Veleva – Tushy goes on to say.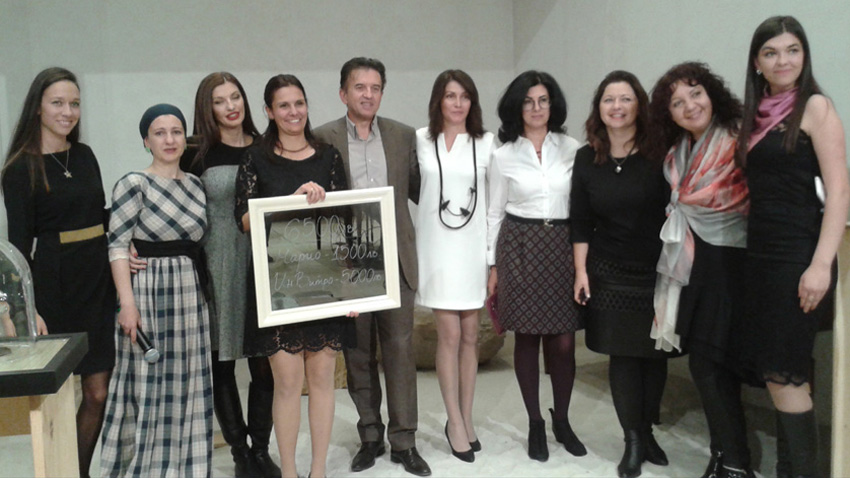 English version: Zhivko Stanchev​
Photos: Gergana Mancheva and private library