In the course of three days, a shopping center in Sofia hosted a forum supporting traditional knitting. The festival Colorful Knotwork presented a few very skilled masters of this craft and their works. Apart from buying various handmade pieces visitors could also join the workshops to make their own items. In the meantime, the proceeds from the festival are donated to support Bulgaria's homeless.
The organizer of the event is Ima Nachin (There Is a Way) Foundation which since 2012 has been holding an initiative with the motto Knit Warmth. It seeks to help the homeless and boasts very good results.
More about the course of the campaign, from the foundation's CEO Bilyana Voutova: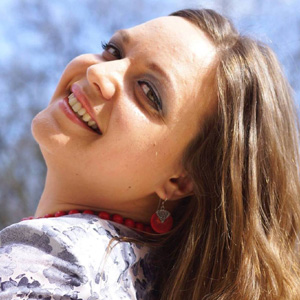 "For the last five years we have reached 7000 people. We have donated to them knitted scarves, caps and gloves in person. The homeless are group which remains outside the spotlight. We believe that since the campaign Knit Warmth has been on it has made public the problems of these people who are in dire straits and need our help. In its recent editions Knit Warmth has reached not only homeless people but also others who need warmth and support – people bedridden by illness, children and other groups – i.e. the scale of our efforts has increased. The foundation emerged after three editions of the Knit Warmth campaign. As an NGO it allows us to set bigger goals and we already pursue some of them. Last but not least, we promote knitting as a traditional Bulgarian craft and I believe many young people will go back to this tradition."
There are no precise statistics about the number of homeless in Bulgaria but they are among us, and no one is immune to such a harsh fate. Therefore we should not be indifferent to their problems. People go homeless for various reasons including financial failure, family or psychological problems. Even if we are unable to help them with a donation we can give them advice or refer them to a specialist.
But let us go back to the festival where one of the booths overflowed with knitted dolls for children. They are maybe not familiar to present-day children but were the dolls that their grannies and grandpas grew up with. All toys are unique created by the agile hands of knitters from across Bulgaria. Besides the traditional rabbits, dogs and snowmen, a number of modern cartoon characters have also been knitted. These are toys with a mission, and what it is exactly we learn from one of the skilled knitters who arrived from Plovdiv, Magdalena Deleva:
"We have decided to unite and stand behind all Bulgarian children in need of medical treatment abroad. These are children with very severe illnesses, as well as children with dystrophy and cerebral palsy. We have been supporting many similar campaigns for three years, and we are happy to see children with improved health returning home from abroad."
The fate of a family in distress is behind each of these diagnoses. Often, the Fund for Treatment of Children refuses to finance the treatment of young patients. And despair forces their parents to seek help from strangers. This is one of the reasons why charity life-saving campaigns are becoming more and more popular.
Children's laughter and gratitude in the eyes of an adult who has received help are the moments that motivate us to continue because we are on the right track. The way to this is making a few human hearts happy. This was precisely the hidden message of the Colorful Knotwork Festival: reminding visitors that even deep within themselves they still keep their humanity and sometimes it takes very little to change a human destiny for the better.
English Daniela Konstantinova
Photos: Yoan Kolev