We all have that favorite bedtime story, read by mom and dad every night. Thanks to the colorful illustrations the fairytale was brought to life. Often the names of the illustrators are shadowed by the author and his or her characters, but their contribution to the aesthetic sense of young listeners remains undisputable. The good illustration and the nice graphic design of a book are the first thing that attracts the reader's attention.
A new, brave and talented generation of young Bulgarian illustrators has been growing up and making its way through life right now. Their artistic potential knows no boundaries; they use any modern drawing technique and create an up-to-date, unique image of classic literature characters.
A discussion held during the Sofia International Book Fair provided many examples that the new Bulgarian illustration has been developing as a factor of success. The audience also learnt more on the precision and responsibility, related to the work of an illustrator. At the same time Bulgaria's publishers often tend to underestimate it.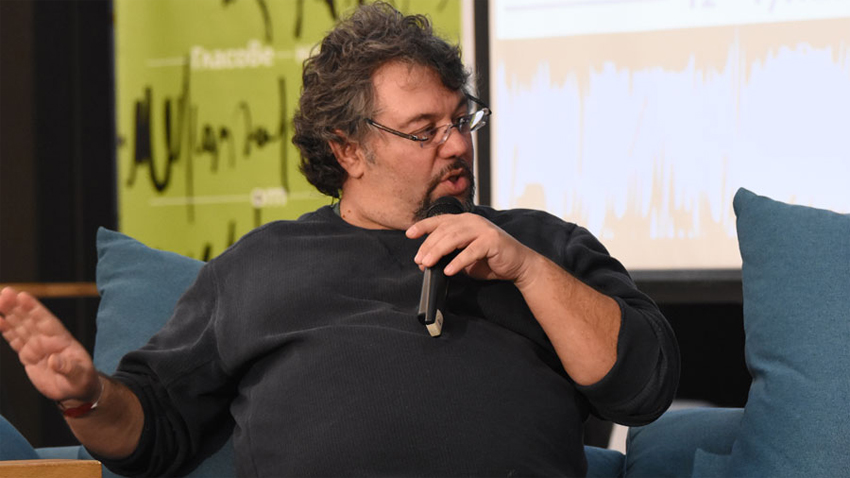 "People tend to mix illustrations with graphic design, but the difference is huge. My personal impression as a publisher is that we have marvelous illustrators and few good book covers' graphic designers," says Manol Peykov, a representative of the Janet-45 prestigious Bulgarian publishing houses and adds:
"Today's illustrators were born in the end of the 1980s. Lyuben Zidarov, aged 95, is the top artist in this field and then we have these two generations missing after him. The middle-aged generation is not there, as back in the 1990s those people scattered, looking for different ways to make their living – landscapes or monumental sculpture, graphic design etc. Once having stepped out of the book publishing sphere, they have cut the connection and so they remain as the lost generation. Now we have been trying to build things once again from scratch…"
Milena Radeva is a representative of the youngest generation of illustrators. She has worked on the artistic design of children's books and textbooks. She has contacted writers and publishers in the USA, Canada, Australia, Norway, England, Singapore etc. Now she has over 80 books around the world illustrated in her own style. This year Milena has defended successfully her PhD paper, subjected Bulgarian Artistic Illustration in the Period Early 1940s – Late 1980s. During the preparation process she discovered the information gaps in the archives, regarding the work of Bulgarian illustrators throughout the 20th century.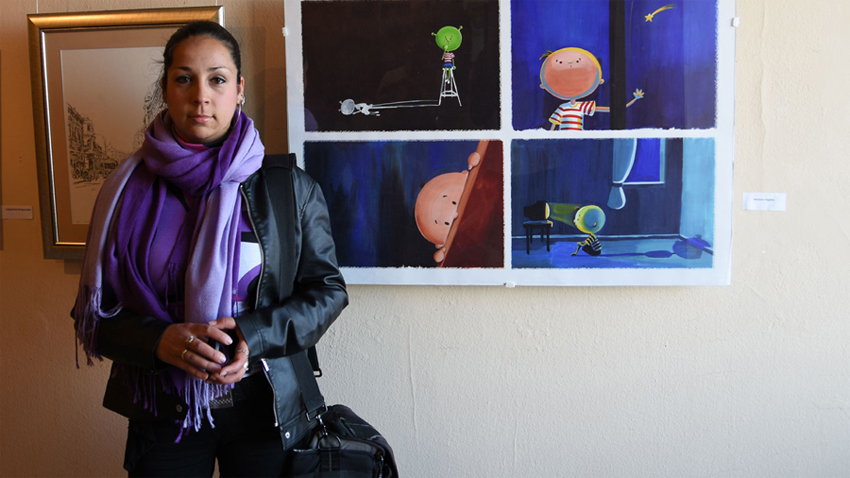 "Now the young generation takes its own path, as it doesn't have the frames and restrictions of the past," Milena Radeva says. "We don't have the ideological frames, set by the Union of Artists, the publishing houses, the propaganda's criticism, the political dogma etc. Now everyone may start to work, to look for a publisher, to set an exhibition – you don't need a recommendation or connections. Internet is free and accessible for everyone. All you need is will. My PhD thesis covers the path of top Bulgarian illustrators. Things had been going upward to a certain point and after 1990 the trend went downwards. So, I came up with this idea to create a website, named Bulgarian Illustration, in order to be able to monitor what's been happening with the Bulgarian illustrators nowadays. I want to fill in the missing information there. Everything published online cannot appear in the archives of the National Library or the State Archive – the two institutions in charge of memory preservation. At the same time I cannot find online information for a 1964 exhibition for instance."
English version: Zhivko Stanchev 

Photos: private library