The ballet company of the Sofia Opera was awarded the prestigious Golden Lyre distinction for its outstanding contribution to the art of ballet. The award also comes to mark the 90th anniversary of Bulgarian ballet. The award ceremony took place at the opening night of the ballet Le Corsaire, choreography by Eldar Aliev, premier soloist of Maryinsky Theatre in St. Petersburg for many years.
Sara-Nora Krasteva, artistic director of the ballet company brings us more:
"I would like to take this opportunity to thank the Union of Bulgarian Musicians and Dancers and its president Stanislav Pochekanski. For us, this award is such an incentive to continue to forge ahead. But we also received another distinction – Sofia Municipality's Sofia award. Judging by the applause at the end, I can say that the opening night was a resounding success. I was able to meet people from the audience – and they were all delighted. I am very pleased, because staging Le Corsair in Sofia was a dream I had had for many years. Working with choreographer Eldar Aliev was a great help to the company, he is such a wonderful professional. We have known each other for quite some time. The first idea for a joint project was for the ballet La Bayadere. The current project came to fruition after I had spent 6-7 years looking for the most suitable version of Le Corsaire. This is a ballet every ballet company stages a different version of. When I saw Eldar Aliev's interpretation I immediately knew it was exactly what I had been looking for."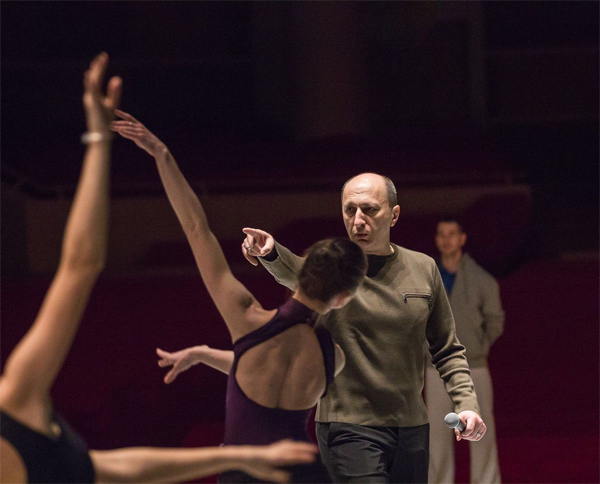 Besides choreographer, Eldar Aliev is also author of the libretto. In his version, the ballet is reduced to two acts. Even though the storyline requires a powerful and numerous male ensemble for the crowd scenes with the corsairs, Sara-Nora Krasteva says she had no problem putting the ensemble together. By adding Le Corsair to its repertoire, the ballet of the Sofia Opera house now has all classical ballet masterpieces in its repertoire. In March it is to tour Italy, a little later, the Sofia Opera and Ballet are touring at Moscow's Bolshoi Theatre.
"We started the season with so much ambition and I believe we shall end it with a huge success," says the ballet company's artistic director and adds she is very pleased that interest in ballet has been growing of late:
"At the Sofia Opera and Ballet we play to a full house. In holiday season tickets are usually sold out. All it takes is to go inside the opera house once and see that neither opera nor ballet is elitist art. As a matter of fact, the word "elitist" can be used to describe the process of creation. Keeping a show on stage takes a lot of money. That is why people say they are "elitist", not because it is for the "elite" of the nation. I am certain that anyone who has seen the magic of ballet and opera once, will want to experience it again and again."
English version: Milena Daynova
Photos: BGNES