On 7 January the Bulgarian Orthodox Church commemorates St. John the Baptist – the last of the Old Testament prophets, also called Forerunner of Christ. In Bulgaria this day is called Ivanovden and it is one of the most revered feast days throughout the year. The name Ivan means "Grace of God" but to Bulgarians it is, first and foremost, the name of the patron saint of the Bulgarian nation – St. Ivan of Rila, a symbol of faith and the national spirit.
Ivan is the Slavic version of Yoan and it is the most popular name throughout Christendom. It is the name of 23 popes, of kings of Hungary, Poland, Portugal, France, Russia, and of numerous Bulgarian rulers. In different languages it has different versions - in English - John, in French – Jean, in Albanian - Gjon, in Turkish – Yahya, in Arabic - يحيى (Yahya again). In fact it is a name popular even in the Far East – YueHa in Mandarin, Iok-hān in Taiwanese, there is even a Japanese version. 
Today there are 300,000 Bulgarians who celebrate Ivanovden and Yordanovden, (Epiphany, 6 January) as their name day. Just like Epiphany, Ivanovden is a feast day deeply rooted in Bulgarian tradition. The so-called "dirty days" (from from Christmas to Epiphany) are over, giving rise to hopes of better times, of dreams come true. The ritual bathing for health continues.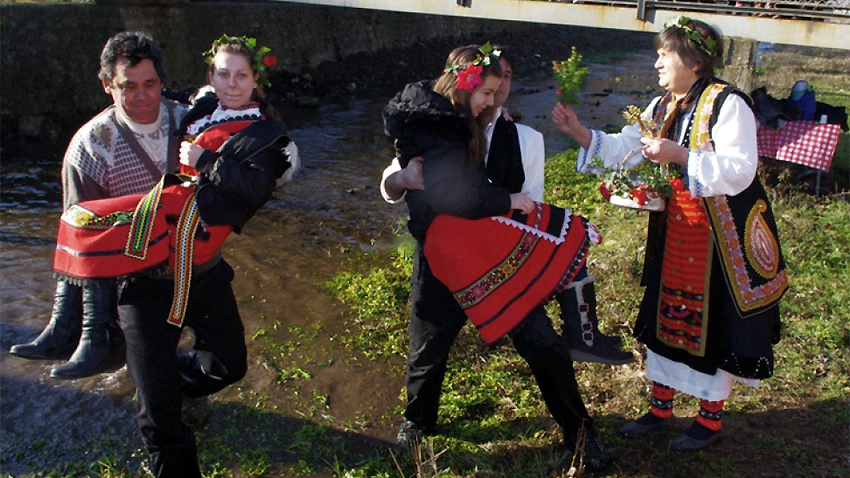 The meal on this day includes boiled wheat, beans, banitsa, pork ribs with cabbage. The day is celebrated by all people named Yoan, Ivan and their derivatives.
Compiled by Darina Grigorova
English version: Milena Daynova