Living far from big city hustle and bustle is something young people are finding more and more enticing. The hectic life of the concrete jungle drains their energy and they often find a new home in the country.
Photographer Ivo Danchev is one such young man. He never stayed in one place for long and though he grew up in Sofia, every spare minute he had he tried to spend outside the city. That was why he jumped at the chance of moving to the countryside, despite the difficulties he had to face:
"My decision to go and live in a village was just waiting to happen. And two years ago it did. I chose Dobrostan village after I had travelled the country extensively. I started out from the Sofia suburbs, but buying a home there was way out of my price range. Ultimately I chose Dobrostan which I had visited many times before, because I had been a mountain guide there for many years. I saw a for-sale ad for a house in the mountain village, so I went to take a look at it. The view was fantastic, for me that is really important."
As a matter of fact, the house turned out to be an old barn which the photographer wanted to turn into a studio for his work. At this point, all he has is a building permit, but also a lot of enthusiasm to create something of his own. Interestingly, the property is in a street called Svoboda, "freedom". He says that it is the place he feels genuinely free because it is a dream come true. He recently found out that his family's history which goes back 200 years, actually started from Dobrostan. His ancestors later moved to Assenovgard nearby. Ivo found a home in a village close by – Gornoslav, where he met his wife. That was where the two raised their daughter Maria. They start the day early, often at the crack of dawn and they always find time to take a walk or a hike in the mountain. Their favourite time of day is the evening when they all sit down in front of the fire, read a good book, watch a film or just sit talking.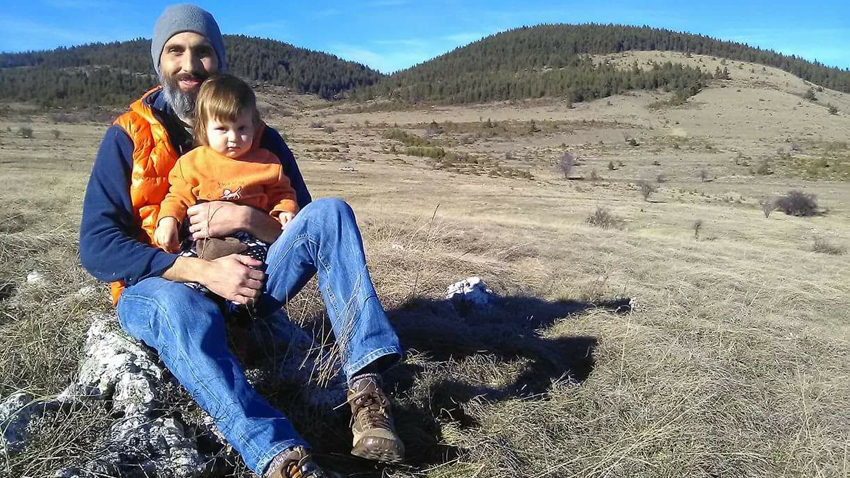 Ivo graduated pedagogics and fine arts at Sofia University and his hobby is photography. Every time he travels, he comes home with heaps of photographs, some of which he sends out to different competitions. In time, the team from one of the world's leading travel magazines took notice of his work and offered him a job for the Bulgarian edition, and a few years later, Ivo became its artistic director. He still sends the magazine his photos, though he now works freelance. Though his family and friends are not too keen on his choice to move to the country, they support him. His parents recently bought an apartment in Assenovgrad and moved there to be closer to their son and help out with the child. His friends frequently come to visit and maybe soon some of them may decide to follow his lead and purchase property in these parts. Or just tell family and friends about the region and make it more popular. If this practice spreads to other parts of the country, there is a chance that the depopulation of other small towns and villages will be reduced, a process that has been acquiring alarming proportions.
English version: Milena Daynova
Photos:courtesy of Ivo Danchev