The ceremony for the opening of the Bulgarian Presidency of the Council of the European Union is due on 11 January at the Ivan Vazov National Theater in Sofia. The program features performances of acclaimed Bulgarian orchestras and soloists. They include the Children's Radio Choir at the Bulgarian National Radio with Chief Conductor Venecia Karamanova. The choir will open the ceremony with the national anthem of the Republic of Bulgaria and after the speeches of senior officials will sing the anthem of the European Union.

During the gala, emblematic authentic folklore tunes will be performed, as well as works by composers based on motifs from folklore.
Maybe the only exception will be the appearance of the chamber group of Yoan Kukuzel the Angel-Voiced which will present In Thy Kingdom Remember Us – one of the loveliest Orthodox Christian chants by composer Dobry Hristov. Founded in 1967 Yoan Kukuzel the Angel-Voicedis the first Orthodox music formation that transferred to a concert hall the works of its patron – a legendary medieval singer and composer of Bulgarian descent, as well as many other Orthodox chants.
In Thy Kingdom Remember Us, performed by Yoan Kukuzel the Angel-Voiced
Update Required
To play the media you will need to either update your browser to a recent version or update your
Flash plugin
.
Shoppe Chords, performed by Eva Quartet
Update Required
To play the media you will need to either update your browser to a recent version or update your
Flash plugin
.
The celebrated Eva Quartet will present the ancient two-voice singing from Central Western Bulgaria (the Shoppe region) where the Bulgarian capital is located. The four female singers are also members of the Mystery of the Bulgarian Voices Choir. Evelina Christova, Gergana Dimitrova, Sofia Yaneva and Daniela Stoichkova often take part in various projects that mix folklore with contemporary sound.
Stoyan Yankulov, the Bulgarian virtuoso drummer, equally brilliant in both folklore-based and jazz formations, will be on stage with dancers from Chinari ensemble. Together they will perform a dance with drums entitled Hearth.
Bulgare, the first private folklore ensemble in Bulgaria, will present a choreographic show based on Shoppe motifs.
The instrumental formation Bulgara which experiments with genres will perform the pieces Nestinarsko (The Fire Dancer's Way) and Daybreak.
The concert will close with one of the youngest duos in Bulgaria – Chris and Velin. According to the preliminary program they will sing under the accompaniment of Bulgara while Bulgare dancers will be back on stage for this final performance.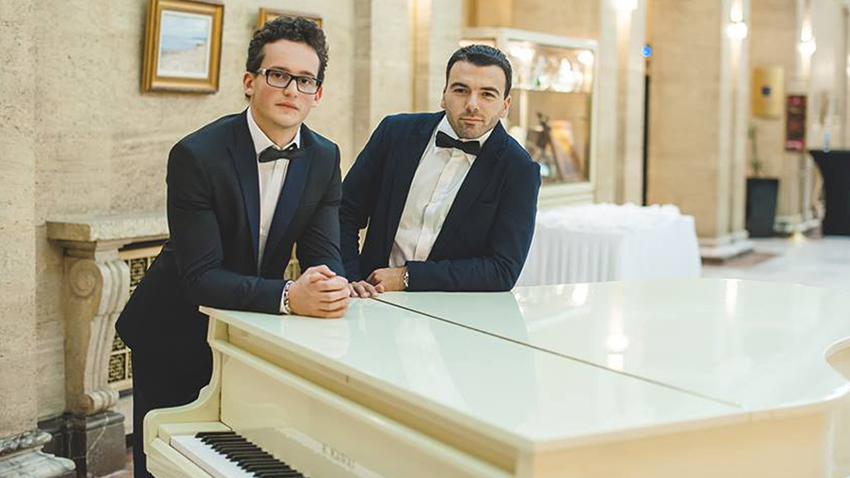 Compiled by Albena Bezovska
English Daniela Konstantinova
Photos: library