The Olympic spirit is all over Bulgaria's long-year national ski competitor Nikola Chongarov. Prior to the Pyeongchang Olympics he voiced to the public his ambition to become the first Bulgarian Olympic competitor to qualify for the ski cross discipline which had been gaining popularity among many young competitors. Chongarov carried the flag of the Bulgarian delegation at the closing of the Sochi Olympic Games. However, he didn't make it into the Bulgarian team for the Korea Olympics, as he remained 44th at the Ski Cross World Cup qualifications in Italy. Ski cross is a new discipline not only for him, but for Bulgaria as a whole, and that is why our federation had provided no funding for the preparation of such competitors. After two years spent outside the professional slope action now the 27-year-old skier is back and training hard, hoping to qualify for the next Olympic competition. His progress over the short preparation period gives him hope and he also enjoys the support of many winter sports fans – those people trust him and uphold the athlete.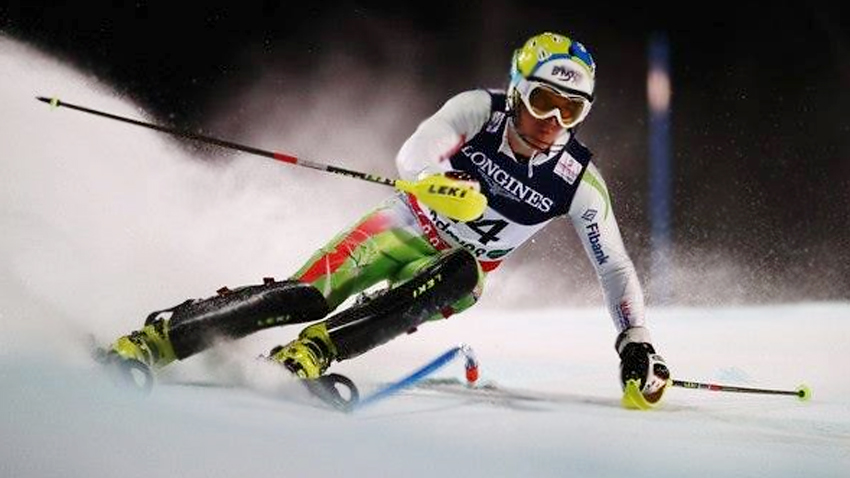 A bit after his return from the Panorama Canadian Winter Center, where he qualified 14th in the giant slalom from the International Ski Federation calendar, Nikola Chongarov gave an interview for RB. He joked that this year he would participate by commenting the ski cross competitions in Pyeongchang. He can't foresee the winner, but his empathy goes to Slovenian Fillip Frisar, who will face his third Olympics. Furthermore:
"The last two skiing seasons taught me a lot. I joined the discipline without being very clear about it. I had to raise my own funding and compile my own program, staying fully concentrated and touring around competitions. I raise and allocate my own budget. Ski cross is not very popular in Bulgaria, but we have the conditions and its development is worth trying. I worked hard and hence the support of many people. I learnt a lot about myself as a sports person and also about the people that I can rely on. I realized the importance of a positive team around you. After all, I didn't achieve my goal right now, but at the same time I achieved some 20 other goals which I never pictured as important. Now I am 100% sure that I want to get into sports – something that I hesitated about before."
Nikola Chongarov appraises highly the great support that he receives from hundreds of young Bulgarians who share the thrill of competitions with him. Years ago he presented his evaluation of the competitive season, full of hope but also with disappointment. "I explain to people there what happened during the Olympiad qualifications. Despite my disappointment people continue to uphold me with enthusiasm. They say that the path is more important and they are proud of me. This has its impact on my mentality and gives me wings to continue."
"There has never been a point when I would want to give up, but I had my difficult moments. Last year I fell and hit my head on a slope in Sweden. I had never had any serious injury up until that moment, but after the incident I woke up in a hospital and then spent a couple of months off the tracks. Then I had my fiancée Margaret by my side, who helped me to return by car from Sweden to Bulgaria. I have now fully recovered, both physically and mentally."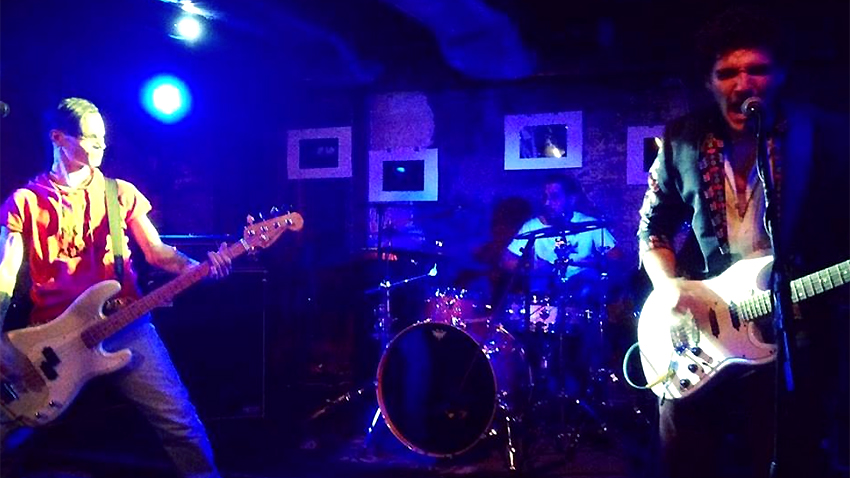 "The other thing that I've been into for a long time is the guitar. After Sochi, during the resting period, I devoted myself fully to music. I opted for my rock band then and we organized concerts across different clubs. We are about to record in Belgrade our first album. A friend of mine has a recording studio in a former bomb shelter. We are going to record there soon and I am pretty thrilled by this fact."
English version: Zhivko Stanchev 

Photos: courtesy of Nikola Chongarov