For years and years, forest rangers, forestry officials and environmentalists scoured Strandja Mountain in search of a shrub that had gone extinct. Its dark blue berries, hidden away amidst the dense verdure, remained hidden for decades, until they "reemerged" in the early 1990s.
In 1993, engineer Diko Petronov stumbled on a shrub with leaves that looked unfamiliar, a shrub that led him to a veritable blueberry forest in an area, now protected, called Rudenovo. As it turned out this species of berry, thought to be extinct for 50 years, was growing freely in the remotest portions of Mount Strandja. Excited by the discovery, the one-time director of the forest department in Bourgas sat down and wrote a book about the Strandja blueberry – the ancient legacy from the tertiary period, which is now on the red list of endangered species.
In his "Strandja blueberry in Strandja Nature Park" Diko Patronov has put down a tourist route leading to the blueberry: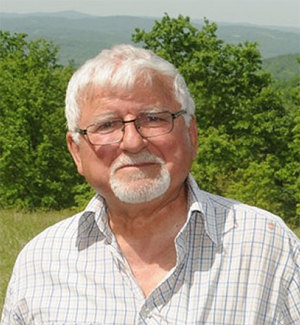 "The blueberry as part of Strandja plant life had been practically forgotten, because it is so rare it can only be found in out-of-the-way places deep in damp dells," Diko Patronov says. "It is a remnant of the ancient plant life from the last ice ages on the continent and is now to be found only in Strandja and to the east of the Caucuses. In 1938, academician Daki Yordanov predicted that several plant species, among them the Strandja blueberry, would be made extinct over the decades to come by grazing and logging. And he was right – until the early 1990s, there was no mention of it at all, until we found it growing in the periwinkle beech forests and on the highest peaks."
The fruit has the same nutritional and medicinal properties as the European blueberry growing in the Rhodope mountain (it modulates the immune system, is good for the eyes and the gastrointestinal tract), but unlike it, the shrub of the Strandja variety can grow up to three metres in height. Last year the blueberry fields were declared a protected area and logging there was forbidden.
"Unfortunately, our mountain is not protected from illegal logging. Vast territories were found to have been deforested, under the guise of clearing pastures, and were referred to the prosecutor's office. 3-4 thousand cubic metres of wood were cut down opening up hectares of barren land. What makes such things possible inside protected areas is the feeling of impunity– we can only imagine what is going on in areas that are not protected."
Strandja Nature Park, which recently marked its 23rd anniversary, is rich in valuable plant species – Strandja Rhododendron ponticum, Strandja blueberry, Ilex colchica, yew, Erica arborea, medlar. It has 5 nature reserves and 18 protected areas. Yet this did not protect one of them – Uzunbudjak – from logging to clear the way for putting up the new fence along Bulgaria's border with Turkey.
"Many glades were altered, with vast openings appearing and that spells an environmental problem – the drying up of the bare areas and of rivers which are so important in keeping the air humid and which is essential to plant life," Diko Patronov says. "Instead of cutting across Uzunbudjak, there were many other locations following the line of the old fence, which was constructed in such a way as to avoid deep and damp gullies. The abundant rainfall in Strandja has already demolished different sections of the new fence, it is going to demolish more. All the more so that it does not follow the border line, and when it penetrated into the Rezovska river valley, it was pulled inward by the aridity and now there are spots where it is several kilometres into Bulgarian territory. But if it had followed the old border fence, there would have been less damage and maintenance would have been easier. Now, in the gullies, it is falling to pieces."
English version: Milena Daynova