We have all heard that to touch a chimney sweep brings good luck and happiness, something 24-year old Bogoslov Stoyanov from Razgrad firmly believes. 
Wearing a black shirt, a hat on his head and a wire brush over his shoulder, the young man is the centre of attention every time he steps out into the street. Hundreds stop to take their photo with him and to touch him for good luck. He says he is the only chimney sweep in town and has practiced the trade for almost five years. The smile never leaves his face and he is always ready to stop and chat. The young man says that he is happy with his profession and has no intention of trading it for a desk job, something so many people his age are after. He is adamant there is no shame in an honest job, as long as it is work you want to do and find it meaningful.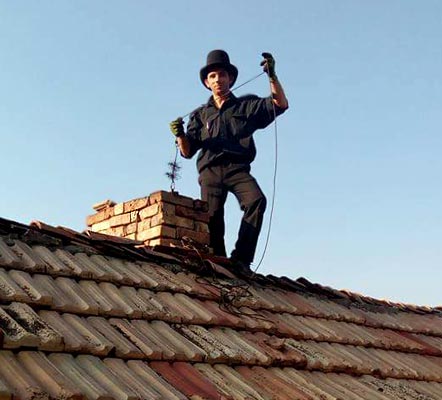 It is not a trade you learn, you have to "steal" it, he says:
"My uncle was a chimney sweep and that was how I picked it up. It all started when I was working at Razgrad municipality as an inspector of public order protection, construction and transport control. A coworker asked me if I could find someone to sweep his chimney. I went myself, cleaned his chimney and that was how it all started."
Bogoslov graduated the Hristo Smirnenski vocational transport and construction secondary school in Razgrad. He says at first he started practicing this difficult trade for the extra cash, but then realized that working on roofs gives him pleasure and is exactly what he wants to do. In time, people from neighboring regions started approaching him. "Besides Razgrad, I have cleaned chimneys in Rousse, Shoumen, Turgovishte, Popovo – I have many clients", the young chimney sweep says. In autumn and winter he is booked full but never complains of too much work. More often than not people only decide to clean their chimney when there is a problem. There have been times when he has been up on a roof in 40 centimeters of snow. In the years he has swept chimneys he has found all sorts of things inside them:
"I have found all kinds of interesting thinks inside chimneys. I have a special camera I use to see what is blocking the chimney. What I find most often are spoons, knives, construction waste, but also phones, clothes, keys, coins, things probably dropped into chimneys by crows."
Finding the tools for his trade is no easy hob, but the young chimney sweep finds them himself. He has four different sized weights, four wire brushes, also of varying size and he always has rope. He says he makes good money. Cleaning a chimney may take from two hours to two days. And he says he is definitely not afraid of heights.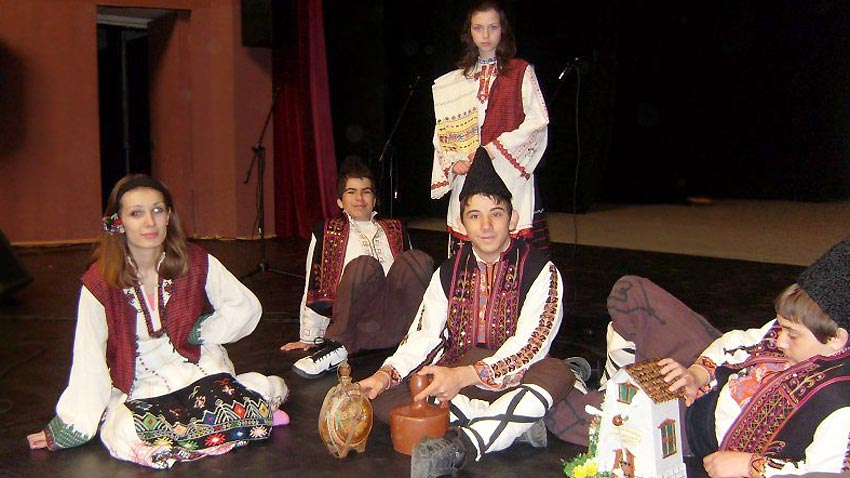 "If you are afraid of bears, don't go into the forest," the young chimney sweep says and adds that there is a certain amount of good luck as well. Bogoslov is brimming with energy and ambition and is constantly on the lookout for ways to demonstrate his abilities. He loves to sing and plays the bagpipes and drums at county fairs and at weddings. As member of the folklore ensemble of the chitalishte (community culture club) in Dryanovets village, he has taken part in different fairs and competitions. But he says he is disappointed that young people have no interest in the crafts of old.
Update Required
To play the media you will need to either update your browser to a recent version or update your
Flash plugin
.
"I would like to tell them there is no shame in an honest job. Anyone who wants to, should continue doing old crafts. I know people who do leather working, weave using a loom and they are not ashamed to do so," Bogoslov says.
The only chimney sweep in Razgrad wishes all people health and prosperity and adds they should practice the professions they love and be proud of it.
English version: Milena Daynova

Photos: courtesy of Bogoslov Stoyanov