The program of the Bulgarian National Radio Symphony Orchestra for its concert this week is a bit unusual but quite attractive and curious too. The event is planned for March 9, and will be held at Bulgaria Hall in Sofia, starting 7:30 p.m. Conductor will be Mark Kadin, and soloist – Alexander Somov, one of the most famous and most successful Bulgarian musicians currently professor at the Conservatory of Strasburg, as well as soloist and cellists' leader of the philharmonic orchestra of that city.
Concerto for two pianos and orchestra Concerto ppIANISSIMO by Gheorghi Arnaoudov, Second Movement Andante
Update Required
To play the media you will need to either update your browser to a recent version or update your
Flash plugin
.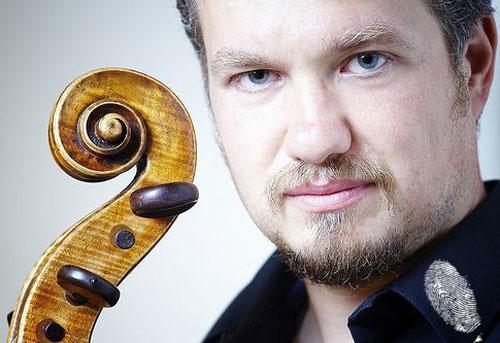 The work that Alexander will perform is Concerto for Cello and Wind Orchestra by Friedrich Gulda (1930 – 2000). The work of the Austrian composer (a brilliant pianist and an extravagant persona) mirrors in a way his diverse interests. Apart from his great respect for Bach, Mozart, Beethoven, Chopin, Debussy etc., Gulda also came under strong influence from jazz, pop and rock music. He even opened a jazz club in Vienna in 1955. His bio includes an exciting concert tour with the American band Weather Report in 1972; he recorded an album with Chick Corea in the early 1980s and started performing pop versions of classical works of music. Gulda conducted his own works including the Concerto for Cello and Wind Orchestra.
For an opening, the program features two brilliant and attractive orchestral works – Conga del Fuеgo Nuevoby Mexican composer Arturo Márquezand a suite to the ballet Fancy Freeby Leonard Bernstein.
This is the first concert season of Mark Kadin as chief conductor of the BNR Symphony Orchestra. However his cooperation with the orchestra dates back to 2003 and has gone on uninterrupted. Having gradated Gnessin State Musical College and Gnessin Russian Academy of Musicin Moscow named after the Gnessin sisters, Kadin has conducted the Russian National Orchestra, the Israeli Symphony Orchestra, the Slovak RadioSymphony Orchestra, the Cyprus Philharmonic, Arthur Rubinstein Philharmonic and many other groups. In 1999 at the invitation of Vladimir Spivakov, he conducted the celebrated Moscow Virtuosi.  From 2004 till 2014 he was artistic director and chief conductor of the Krasnoyarsk Academic Symphony Orchestra in Siberia, and after that (until 2016) was conductor of the Lithuanian Symphony Orchestra. Kadin has worked with musicians of the caliber of Dmitri Hvorostovsky, Mikhail Pletnev, Boris Berezovsky, Denis Matsuev, Maxim Vengerov, Vadim Repin, Viktor Tretiakov, Alexander Knyazev, Alexander Rudin and many others.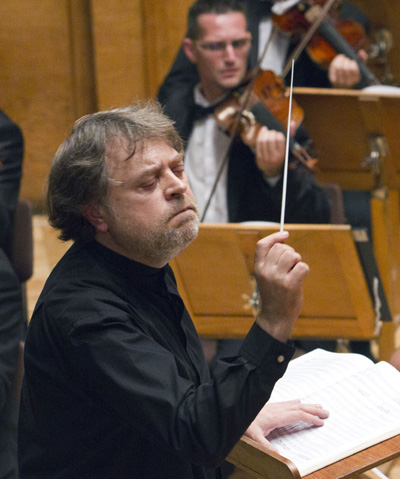 "I am happy to work with this orchestra", the conductor told Radio Bulgaria. "With these wonderful musicians we meet every day and we try to do a good job. With this job I do not know what is in store for me tomorrow, and it is hard to plan ahead. But I can say that being here, living in Sofia appeals to me much more than Moscow which happens to be a rather 'stressed out' place. With the instrumentalists from the Radio Symphony Orchestra we plan our work based on the interest of audiences. We prepare diverse programs and we take care that the music performed at our concerts interests as many people as possible. We give more attention to works by Bulgarian composers and to contemporary music which I find important because more often than not they are neglected. We plan a concert in the city of Shumen with a program of works by Bruch and Pancho Vladigerov, and with soloist Prof. Mincho Minchev (violin). I think that concerts outside the capital city are important because the audiences are able to listen to us live. As far as I know, the BNR Symphony Orchestra has not been on a tour to that city. If this is so, this will make me even happier – it will be for the first time! In the future too, we plan to invite guests who appeal to the audience. Our work is based on the principle that we do not work for ourselves, but for the audience. Everything which is good for the audience is also good for us. Well of course, we would never go beyond certain limits. If we do only what the audience wants we might run into another extreme. I think have been quite successful keeping a good balance in this regard."
Students from the National High School of Music, as well as university students studying music at the National Academy of Music, New Bulgarian University and Sofia University can benefit from free admission to the concert using their student cards.
English Daniela Konstantinova