Each Bulgarian family keeps at least one recipe for a magic mixture of herbs dating back to their ancestors. But there is also a systematic knowledge which, if used correctly, may enrich the modern methods of medical treatment and sometimes even be the only solution.
Luyben Penkov is a third-generation herbalist. He inherited the recipes for healing infusions from his wife's grandmother and grandfather and has been selling them successfully in his herb-shop in the past four years.
"We inherited the knowledge of healing herbs from my wife's grandparents. They worked as herbalists for many years. Later, my wife's parents did that and now it is our turn, Luyben Penkov told Radio Bulgaria. We learned how to find and pick herbs, how to dry them and prepare healing infusions and recipes. In other words, we know the whole process staring from herb picking in the forests to the packaging. There are many subtleties in this profession. For example, if you don't preserve the herb correctly, you cannot use it afterwards. If you don't pick the herbs right, next year you may not find them in the same area. Things do not look complicated at first glance, but actually this profession requires a lot of work and attention. Otherwise, you won't have good-quality herbal products. "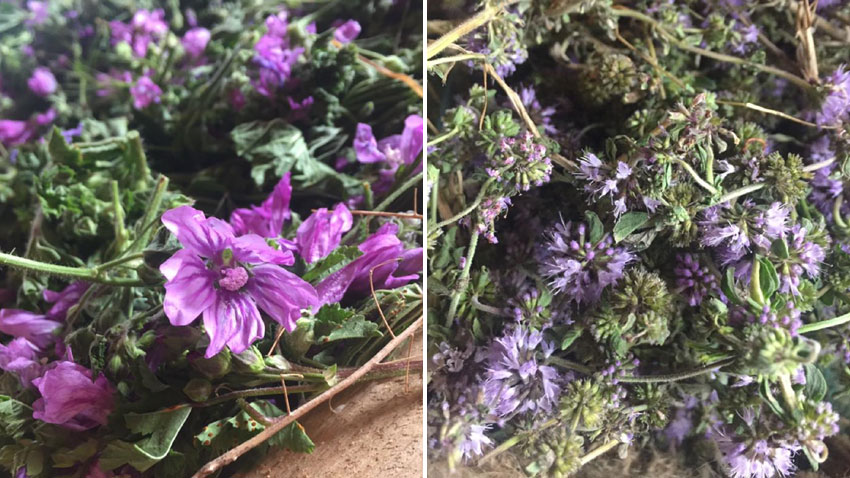 Lyuben Penkov sells wild herbs only. He picks them in the Balkan Mountain Range near the city of Sliven, except for the lavender, which is cultivated in small quantities. The Bulgarian herbalist sells tons of herbs each year. He picks nearly 200 kilograms of each herb. He uses different quantities of herbs in his products depending on which type of disease they treat. Nearly 90 herb mixtures for the treatment of cough, diabetes, gout, sinusitis, kidney diseases, liver diseases, prostate disease and thyroid gland diseases can be found in his herb-shop and his online store. Luyben Penkov has not changed any of the herb recipes, because in his words, all inherited recipes are quite successful and healing.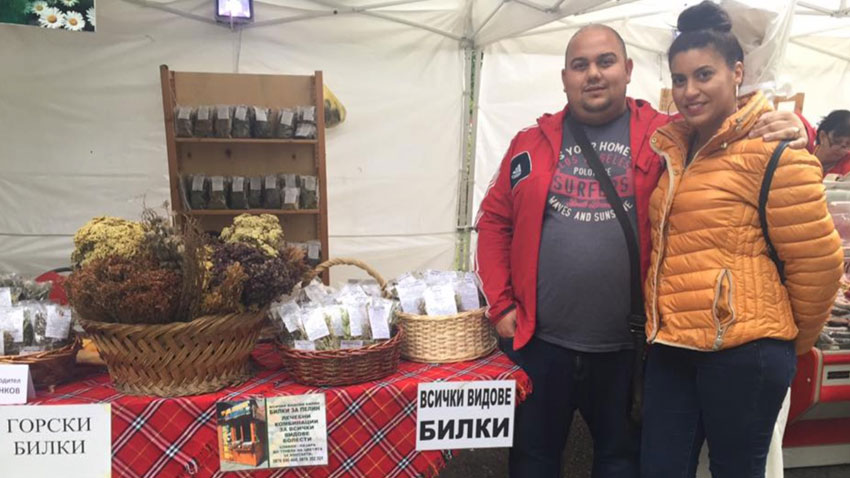 Sometimes, people should consult their doctor before using herbs, especially if their disease is more advanced, the Bulgarian herbalist advises. Fortunately, the Bulgarian doctors have started to recommend herbal treatments more often, unlike ten years ago. I myself joined the Bulgarian Association of Herbalists and Mushroom Growers, where I exchange precious experience with my Bulgarian colleagues. All of my colleagues contend that herb healing recommended by doctors has intensified. On the other hand, people have started to pay more attention to these products, because they are harmless and their healing effect is quite good.
Luyben Penkov and his wife learned the secrets of herb healing from elderly Bulgarian herbalists. Four years ago Lyuben started his own business and in 2017 he completed a six month business course and won the third prize at the contest for innovative ideas organized by Trust for Social Alternative Foundation. He won EUR 2,500 from the competition and later bought a plot where he will build his future herb-treatment plant. So far he has not used any foreign financing, but he is planning to apply for EU subsidies with a project, in order to expand his business.
The Bulgarian herbalist gave us a precious recipe which reduces spring fatigue and strengthens immunity.
"Elder (Sambucus nigra) helps us against spring fatigue and boosts our metabolism and immune system, Luyben Penkov says. The recommended daily amount is a few berries. People should also include nettle and goathead (Tribusus terrestris) in their daily menu during this season".
English version: Kostadin Atanasov
Photos: private library