In recent years a rise in the number of children with autism spectrum disorders has been observed, while stress lowers the quality of life of many people. We are not going to focus on statistics but on one of the means that could be helpful in controlling these conditions. And this is not a drug therapy, but an invention that has been gaining popularity - the weighted blanket. It is recommended by various specialists and is successfully applied in the therapy of over 35 diseases. Many use it simply as an effective remedy against insomnia and sleep disorders. But how exactly does it work?
"The weight or pressure, evenly distributed throughout the body, increases the level of serotonin - a hormone that soothes the mind and body and it is in turn linked to sleep-regulating melatonin," says the only producer of "weighted" blankets in Bulgaria, Borislava Kostova. "This has effects on a number of disorders that otherwise require treatment with antidepressants or other medications. Of course, the blanket cannot be a substitute for therapy for a child or an elderly person with a serious problem but it is rather an aid with absolutely no side effects."
The weighted blanket reduces anxiety and provides emotional stability when it comes to children with autism. Pressure helps the child feel their body, increases spatial awareness. In cerebral palsy (CP), necessary relaxation and stretching of affected groups of muscles is achieved. When it comes to children suffering from Attention Deficit Hyperactivity Disorder, the weighted blanket has a relaxing and soothing effect and improves attention. Adults feel improvement of the quality of sleep, having a positive effect on variety of diseases. Unlike Western countries, information on weighted blankets in Bulgaria is sparse. The good news is that many of the specialists who work with children with such problems receive training abroad and transfer the knowledge back to this country."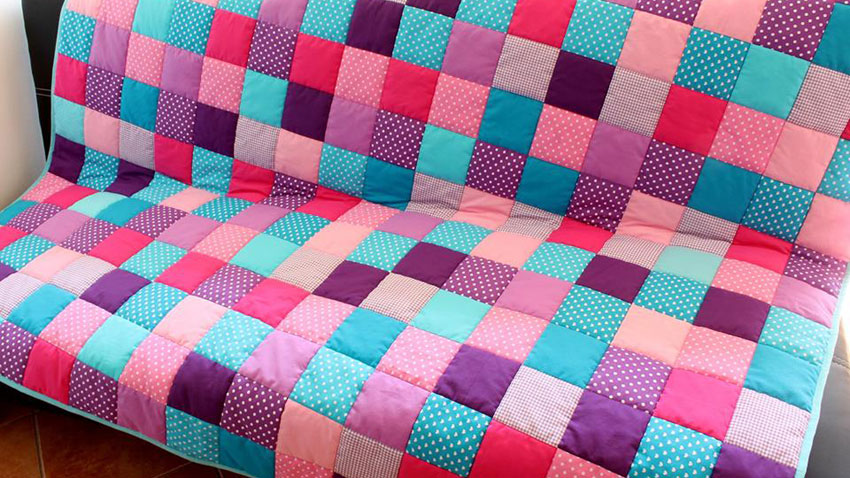 The weighted blankets that Borislava makes look just like a usual blanket, consisting of squares 10x10 cm each. The shape and dimensions are not chosen by chance: they allow weight to be distributed as accurately and evenly as possible. In her work Borislava uses only high quality cotton fabrics and two types of wadding. Weight is added to the blankets thanks to lentil-shaped polypropylene pieces. They have this shape so if the blanket was under the body one won't feel bumps. Blankets are tailored according to the weight of the particular child, and complex mathematical calculations are required, as weight should be the same across sectors.
"This weight is one tenth of the weight of the body. If a person weighs 50 kg, the weight that needs to be distributed from the chin to the heels is 5 kg. I make the blankets in a way that one does not have to change the whole blanket as the child grows - the parts of the blanket that do not fall on the body at the beginning are used as the child gets taller and heavier," Borislava Kostova says.
Weighted blankets are easy to maintain. They can be washed in a washing machine at 40 degrees, and polypropylene does not interact with detergents.
Borislava Kostova is a small producer and manufactures all her blankets by hand, which gives her the opportunity to have an individual approach to each client. Her next idea is to create a more compact version of the blanket that is placed on the lap. Studies have shown that this increases the ability to concentrate, especially when it comes to first graders and children, who have a problem concentrating on a task. Borislava has been looking for ways to find additional funding or opportunities for people in need to hire such blankets for a certain period of time and experience the beneficial influence of the weighted blanket.
Foundations have already been laid - the first blanket made especially for a speech center is ready. And all over it there are glossy, soft, or rustling surprises for the children to explore.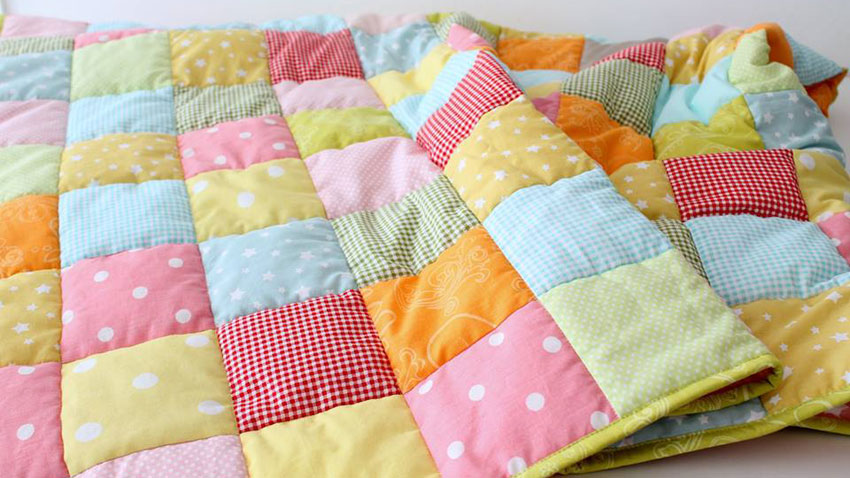 English: Alexander Markov
Photos: Courtesy of Borislava Kostova