Elaborate small scale models of urban and inter-city transport vehicles – of thereal tram cars, buses and trolleybuses that once traversed Sofia and other major cities – are on display as part of an exhibition that is on in Sofia until 22 May.
The 29 transport vehicles on display, from the classical to the most modern, were made by "Urban transport models" in a scale of 1:43. The project is the brainchild of Darian Georgiev, Ivaylo Atamyan and Georgi Garmidolov who hand-crafted each one of the models, putting their heart and soul into the endeavour.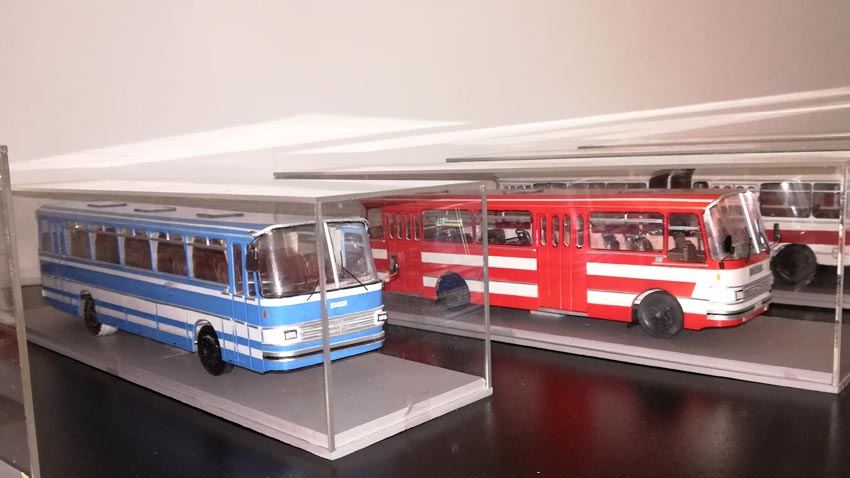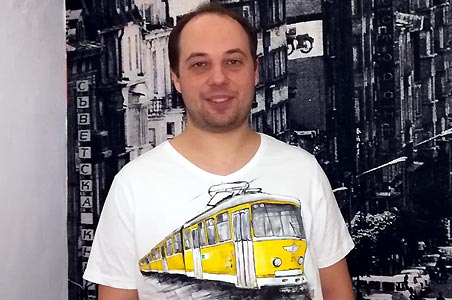 "The idea for this exhibition came into being as soon as I saw the models and met the people behind "Urban transport models", says Valeri Gyurov, owner of Gifted Sofia gallery, the venue of the exhibition, "because what they do is so impressive, the models are in such minute detail and are so true to life, so much hard work has been invested, that I wanted us to do something together."
The models are made down to the minutest of details out of plastic, with resin casts and metal elements. For each one of them Darian Georgiev developed an accurate blueprint. He has a personal preference for Ikarus buses and Bulgarian tram cars. Why so?
"Because they are a reminder of my childhood, I grew up with them and they take me back in time and remind me of good things," Darian says. "Bulgarian trams are a symbol of Sofia. Unfortunately the tram factory closed down and, as a whole, the tramcars in question are on their way out."
The oldest tram model on display at the exhibition is the Siemens-Halske vintage tram, popularly known as No. 35. It was manufactured in 1925, one of these tramcars was restored in 2007 at the Tramcar factory and is now used as an amusement ride in the capital city. Another interesting tram model is Т6М-800 Sofia, a classical tramcar that has "played a role" in so many of the old Bulgarian films and photographs.

"The tram is from 1965 and was originally black and red," Darian says. "It is said to be the most classical tram of all because all of the tramcars that come after it have copied its construction technology and resemble it. But it is the real thing with as many as 180 tramcars having been manufactured."
Out of the latest models that can be seen in the streets of Sofia there is one that is worth mentioning - Schindler, which people call "the cucumber" because it is green. Sofia received them as a donation from Basel in 2017, Switzerland, complete with air conditioning and a low-floor section.  There are 26 such tramcars in the streets of Sofia at the moment and another 2 are used for spare parts.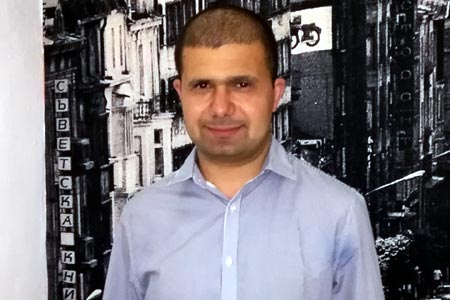 "The oldest bus included in the exhibition is the Chavdar M80 with a passenger trailer. Before the articulated buses with folding bellows we all know, a separate trailer for more passengers was attached to the bus," says Ivaylo Atamyan who is a fan of the Bulgarian Chavdar buses. "Their manufacture started in 1967 and they were operational until the mid-1970s, then they gradually disappeared to be replaced by articulated buses with bellows."
The first Bulgarian-made articulated bus with folding bellows dates back to 1969 and it too is on display at the exhibition. But only 15 of these buses were actually produced and they were in use in Rousse, Shoumen, Turgovishte and Pleven and never reached Sofia because by that time Ikarus buses were being imported.

Visitors to the exhibition can also see the first bus that runs on natural gas, the Polish tram cars PESA, Ikarus trolley buses and many more fascinating models of old and contemporary public transport vehicles, some of which will be on sale after the exhibition is over. Visitors will be able to perforate a 6 stotinki ticket as a keepsake.
The boys from "Urban transport models" wish they could buy the last surviving Bulgarian Chavdar B14-20 bus.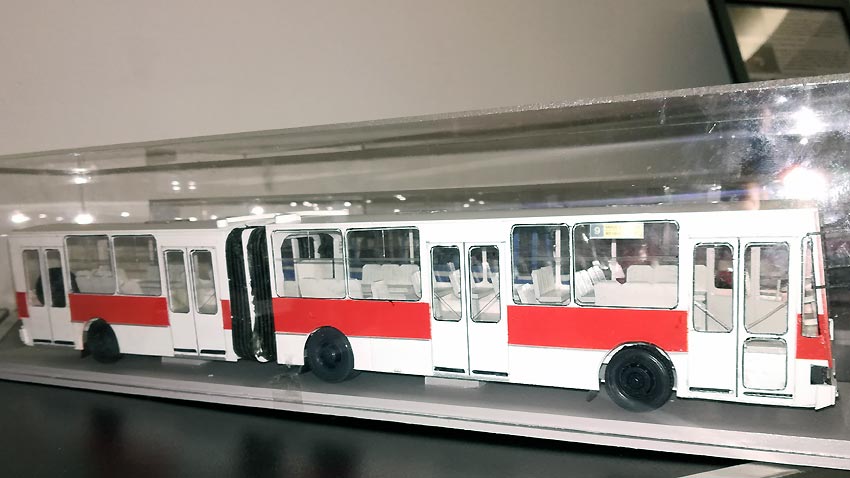 "It goes by the name of aquarium," Ivaylo says. "It was angular, well ahead of its time and had big windows. With this bus, Bulgaria won a tender for buses for the city of Athens and 200 buses of this kind were delivered."
The idea is for these vehicles, after being restored, to be brought back to the city streets as amusement rides.
English version: Milena Daynova
Photos: Desislava Semkovska, "Urban transport models" and BGNES