The St. Nicholas the Wonderworker Foundation in Dobrich has a twenty year-long history. Their project the Wonderful Garden started in 2017 with fundraising. The foundation organized two charity initiatives. Benefactors such as Dr Hasan Efraimov donate money. The St. Nicholas the Wonderworker Foundation also won a money prize from a Bulgarian bank to the tune of EUR 2,500. The initiatives aim at creating a greenhouse, where young Bulgarians with psychological problems can work and study different professions. Dobrich Municipality promised to provide 0.3 hectares of municipal land in the autumn of 2018 for the greenhouse, but the volunteers of the foundation cannot wait that long. Thus, the idea about the Wonderful Garden was born. It was built on the roof of the Center for Social Services building.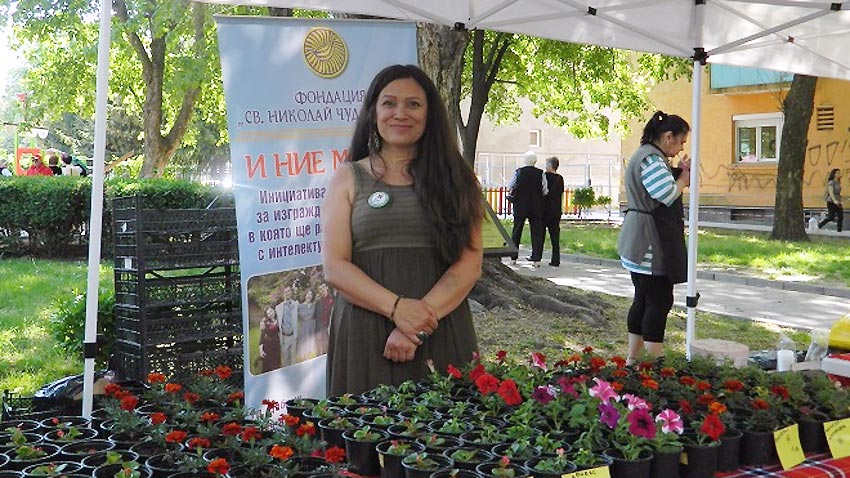 This was a pure adventure, because we cannot plant flowers under the necessary conditions, but we didn't have the patience to wait for six more months, the chairman of the St. Nicholas the Wonderworker Foundation in Dobrich Maria Metodieva told Radio Bulgaria. We started to plant them on the roof of the Social Services Center and gained huge popularity. The meteorological conditions are not good, evenings are cold and plants are exposed to sun and rain during the day.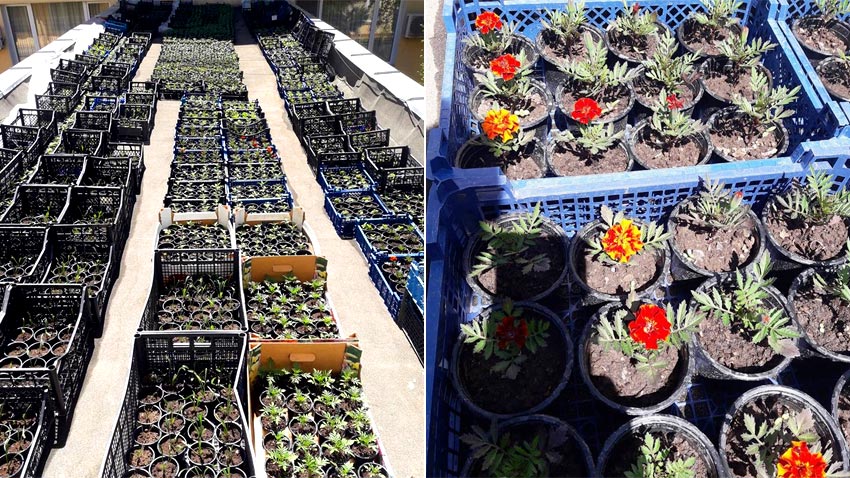 But what is the purpose of the Wonderful Garden project?
We have been working for twenty years with the same target group- children and young people with intellectual difficulties, Maria Metodieva went on to say. The Social Services Center provides three different activities to these people. Our purpose is to create enough jobs for everyone so that some of these people can work longer and some of them to work less hours. We hope we will teach them well and some of these people can later start working in other landscaping companies. Some of the people we work with can work for two or four hours a day at the greenhouse and other can help us three days a week.
Maria Metodieva told Radio Bulgaria details about the Wonderful Garden built on the roof of the Social Services Center:
Currently we plant 9 annual plants such as begonia (elephant's ear), tagetes, ageratum and 6 sorts of petunia. In other words we grow very beautiful flowers. We became very popular in the social networks. To our great surprise a lot of people contact us and we sell even by courier. We send shipments to different Bulgarian regions. We sell at farmers markets in Dobrich and Varna. We even signed an agreement with a cooperative in Varna and are taking advantage of all opportunities to sell our flowers.
Why the project was named Wonderful Garden?
Flower gardens are always wonderful, Maria says with a smile on her face and specifies: We use this brand to sell. All flowers have a Beautiful Garden label and miracles started to happen. Our flowers are as beautiful as those planted in professional flower gardens. We never thought we would sell that much and people are buying from us, because they want to become part of the social project. The first purchase orders came from South Bulgaria- a region which abounds with large flower gardens. People buy a lot from us. They support us a lot and trust us. What more can we expect!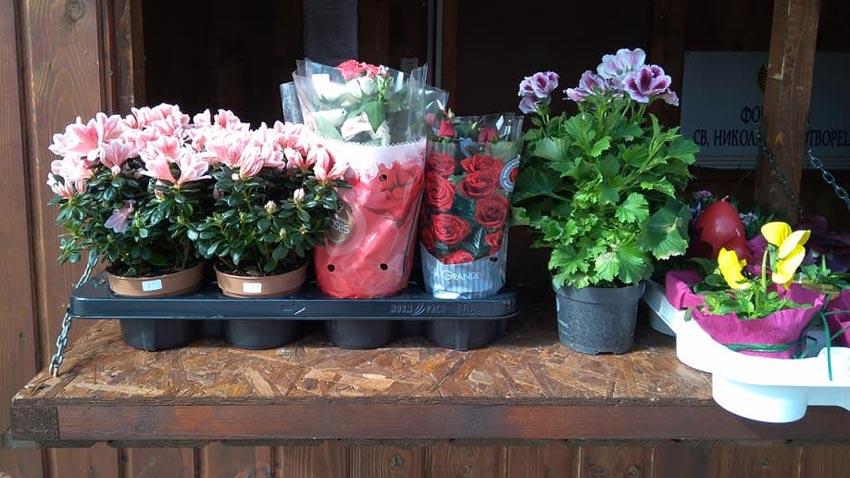 Can flowers change people?
We hope that by changing the small place around us we change the environment and the destiny of the people. We believe that by changing one destiny, we change the world!
English version: Kostadin Atanasov
Photos: private library