Young people in a Bulgarian village take care of its transformation. The innovative approach has been demonstrated by its Mayor Yonko Dimitrov – a young man himself. I met him while the latter was repairing the stage lights of the local community center in preparation for a night of poetry. The event was a part of the program of Dolna Malina Open Fest's second edition.
Last year the event started as a three-day-long festival of sports, folklore and arts and now its second edition appears to be a month-long weekend forum that gives a chance to everyone to present his or her talent and art in the form of tournaments, contests, workshops, exhibitions and concerts.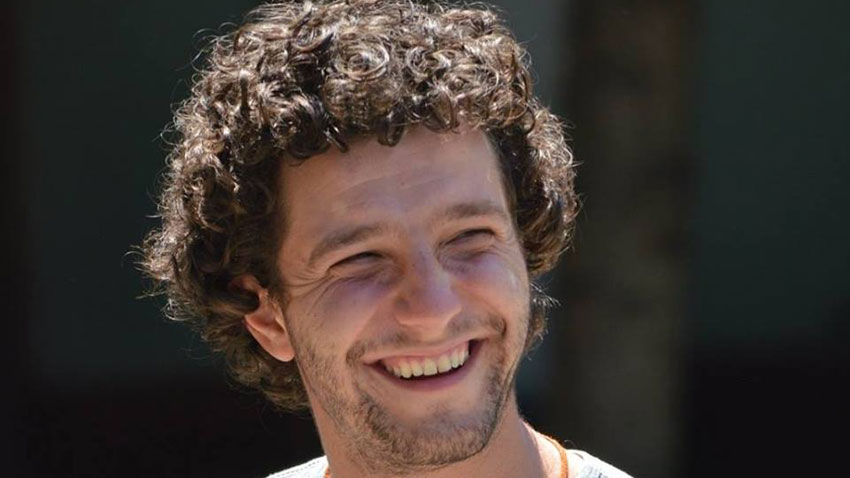 "The festival was born after a series of other events," Yonko Yordanov explains. "Under a youth initiative we built up a beach volleyball playground and we unveiled it with a tournament, attended by people from all over Bulgaria. I found it very curious to understand how and why these people would come to Dolna Malina. It turned out that there were few places in Bulgaria where they could train or compete. Then we had this multi-sports tournament. As I am an actor myself the idea to include an artistic part with theatre, music and movies was born too."
This year the Dolna Malina Open Fest spans four weekends, each of them with a different accent. Two days devoted to folklore are forthcoming:
"We envisaged nearly 1,000 participants in the folklore & lifestyle art part. Last year we had some 1,200 participants through the different arts in the course of three days, while this year we have a festival that spans a whole month and we expect over 3,000 participants from across Bulgaria, while the number of the guests will be double. There will be an exhibition of folklore clothing and organic production. We are situated close to Sofia in a wonderful village with clean air and great nature. Everybody is welcome to our festival."
At first Yonko didn't take very seriously the adventure to become the mayor of 350 people:
"After graduating from the National Academy for Film and Theatre Art /NAFTA/ I travelled across Europe. I graduated as a producer and director in London. I had already settled in and things had started to happen – advertisements, short movies shot etc. Then I had to return here to support my family and I stayed. A friend prompted that I could try my luck at the forthcoming mayor's elections, but I never believed that anyone would vote for me – I had a different picture in my head on how these things happen. However, I gave it a try with the election campaign – went there, spoke and shared my vision on the future. I have lived 25 years downtown Sofia, but while touring around the world I realized that such big cities had started to expand and gradually to approach the small periphery settlements. Dolna Malina is 28 km away from Sofia's center. I don't find it hard to commute, even on a daily basis, so I became a mayor as a joke and have been on this position for two and a half years now."
One of the major challenges that Yonko has been coping successfully with is separation: "We try to unify, as this is the only way to build up and create new things," the young man says. "Many people participated in the establishment of a mini-circus, a youth club, a sand court, a pavilion with a playground… We can't do anything without the local population, as there is not enough money. Whenever we find some funding work hand is needed, as one of the women here says." That was how the Dolna Malina Open Festcame to life.

"The festival is directly related to my vision on the village's development and it is only the beginning. We started with 3 days, this year we have 4 weekends. I would like to see it span a whole month next year and also becoming international. My idea is to turn Dolna Malina into a festive youth art center with annual events on a monthly basis – trainings, workshops, summer camps, theatre shows, rehearsals etc."
the young mayor says in conclusion.
English version: Zhivko Stanchev
Photos: courtesy of Yonko Dimitrov