"How about this fawn? You can have it for EUR 2.5 only!" That was the unexpected offer which a man received upon his visit to the market, looking for mushrooms. The man reached out his hand to the nylon bag and saw a terrified newly-born deer inside. A fight followed and a trauma of the wrist, but in the end the man succeeded in confiscating the animal and handed it over to the Wild Animals Foundation. However, it turned out that this case was not isolated.
"The foundation receives signals from all over the country on illegal sales of wild animals. We have even been informed that people search through the forests in an organized manner, looking for fawns with the purpose of selling them," founder of Wild Animals Lyubomila Krivoshieva says. The organization unifies volunteers who treat hurt or orphaned wild animals. If you ask yourselves about the reaction of the respective bodies, we will be honest with you – those receive no signals.
"People are not used to ringing the bell, in order for such crimes to be prevented. This should turn into a habit: whenever you see something, you react and inform the ones in charge," Lyubomila says.
Unfortunately people often deprive the animals found from their chance to survive, with good intentions though – just because of lack of knowledge on their habits:
"Our information about animals comes only from the fairytales which we used to read as kids – and there are many exaggerated, wrapped or simply wrong statements there. For instance – hedgehogs drink milk, or kill snakes. You can't rely on a hedgehog to chase snakes in your garden and actually snakes are not as harmful, as described in those stories."
The emotional connection of the savior with the animal rescued often tricks the man into a lonesome fight for the latter's life till the very end. However, it is a specific thing to raise a wild animal and usually an unprepared person cannot cope with it, Lyubomila says and adds:
"It is illegal to raise a wild animal at home. You should not only feed it, but also prepare it for the life outside."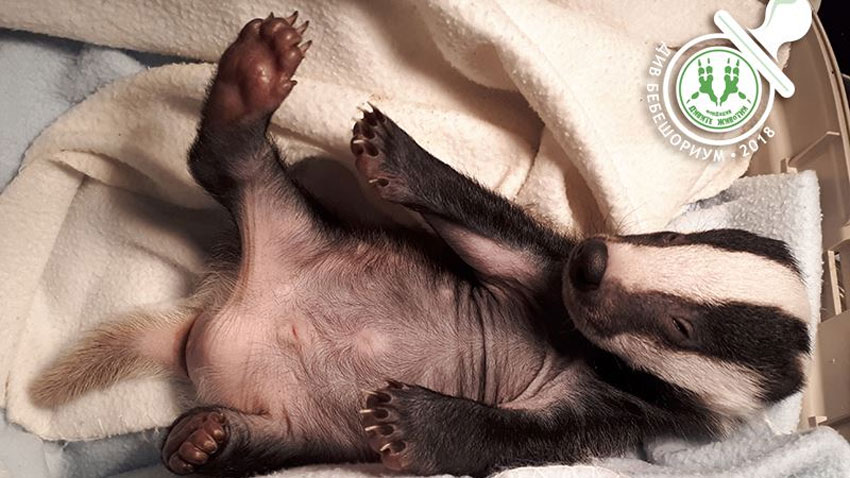 In case we come upon a helpless animal and we don't know how to react, the best thing to do prior to handing it over to an expert is:
"Put it into a dark box with air holes. People tend to reject this, trying to step into the animal's shoes. At the same time animals feel much better and calmer when it's dark around, avoiding the stress of all those people by their side. The thing is that people misinterpret the animal's behavior – they say: 'I hug it and it's calm in my hands', while the little creature is just in a stupor."
In times of smartphones and technologies of any kind, the best reaction in case we find a wild animal in distress is to seek the help of an expert, Lyubomila says. She devoted her life to animals yet as a child. "I feel like one of them," she says. That was how the foundation was naturally born. However, the funding issue is complicated and that is why she relies mostly on the cooperation of volunteers. Her dream is to receive a terrain for the creation of a wildlife rescue center. "Our activities have expanded immensely – we take over 3,000 animals per year in a very tiny space – a private vet clinic has accommodated us. We have been negotiating with the Sofia Municipality for 5 years now and they support us as a whole, but the process is very slow."
English version: Zhivko Stanchev 

Photos:
wildanimals.bg