They call Maya Bocheva "one of the most talented Bulgarian illustrators". Her fabulous characters and their stories, however, come alive not only on paper. The young artist is the creator of the only multimedia project for children in Bulgaria so far. "This And That" brings together several printed editions - a series of fairy tales and educational games, interactive stories for tablets and smartphones and a lot of animation, sound and a website where the games are played.
"I started this project because I love animation, books and games, as well" Maya Bocheva says. "I've worked on many educational projects, creating movies and games, but separately. And I wanted to do it together. And by combining these beloved things into one, I discovered that children also have more fun this way. They also have more pleasure studying this way as they see all as a game, not obligation. Booklets are also very suitable for Bulgarians abroad and their children to facilitate learning of the Bulgarian language."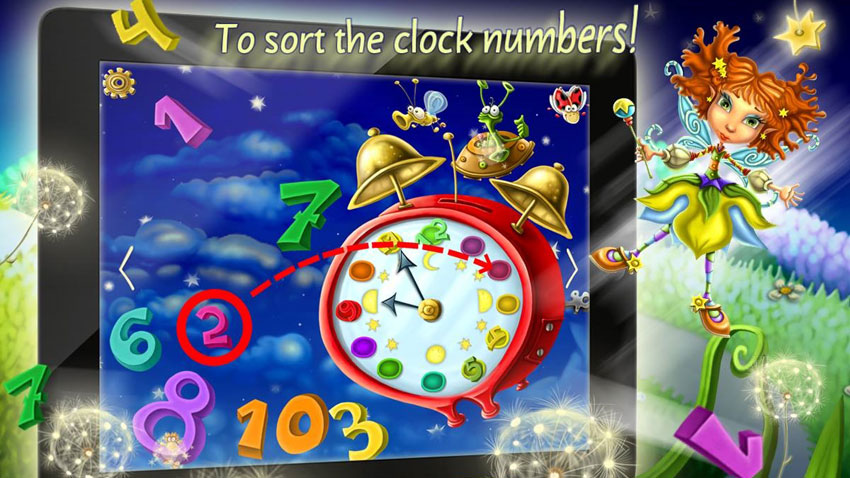 The main character in the world of "This And That" is a curious girl called Lyubka, who loves asking her grandmother various questions. And she, in turn, has all the answers she holds in her great ancient book. By solving problems of logic, discovering hidden objects, playing different types of educational games, intertwined in the main story and with the help of little Kalinkovets and the good witch Zvezdna (or Starla), kids are looking for answers to different questions like: "Who lit the moon? "Why should I drink my milk?", "Where does the time go?" etc.
"In the beginning it is nice to play the books with the help of a parent, because at this age children still do not read so smoothly, and some of the rules are found on the site. These are not the books we are used to seeing and that include labyrinths and crossword puzzles, but games that are specially designed to fit the story of the book. Some of the games are suitable for children aged 8-9 but there are also games suitable for children in the age group 0 to 3 years. I even indulged myself to write the booklet for the youngest in rhymes and criticism has been quite positive so far as children and parents like it very much."
In addition to entertaining and educational content, the multimedia project has another important task: bringing children closer to the world of books.
"My idea is the book to go along its digital version, because in the world we live in today, where children are used to living with smart phones and tablets and my goal is this phone or tablet to lead them to the book edition. I want children to touch  and unfold the pages; to draw. I want them to feel the pros of both worlds - both the digital and our real one," Maya says.
The interactive story for smart devices "Who Lit The Moon?" has been translated and spoken in English. In the books there is only the Bulgarian version as Maya Bocheva uses a special font:
"This is the font Adys, which was created by young Christina Kostova. The font is specially developed to make it easier for people suffering from dyslexia to read. And the nice thing about the font is that it's beautiful and pleasing to everybody's eye, whether or not someone has this problem. And it's much more readable for kids who are now learning to read."
What tales do children like these days?
"Contemporary children like modern tales," Maya Bocheva says. "My daughter now finishes 2nd grade and the books she has to read during the vacation are from my childhood and from the childhood of her grandmother. Starting to read, we are confronted with words that we do not understand. This is not a bad thing, as a person gets their knowledge enriched this way. But at the same time, children definitely need some link to modern times, to themselves, to the world they are currently living in. That is why modern tales are no less important to them."
English: Alexander Markov
Photos: private library