"Whenever one travels within some group, no bond with nature is possible – it is created with the people around. That is why I try to be alone - not because I am some hero or something," Philip Lhamsuren said for Radio Bulgaria. He is a Bulgarian of Mongolian origin who has managed to cross on his own the great Amazon – using a canoe, on foot and riding a bike, at the same time providing his food along the way. Philip has gained precious experience with the French Foreign Legion and through his solo travels at -45C in Southern Siberia, across Central Asia and in the waters of the Amazon River in South America.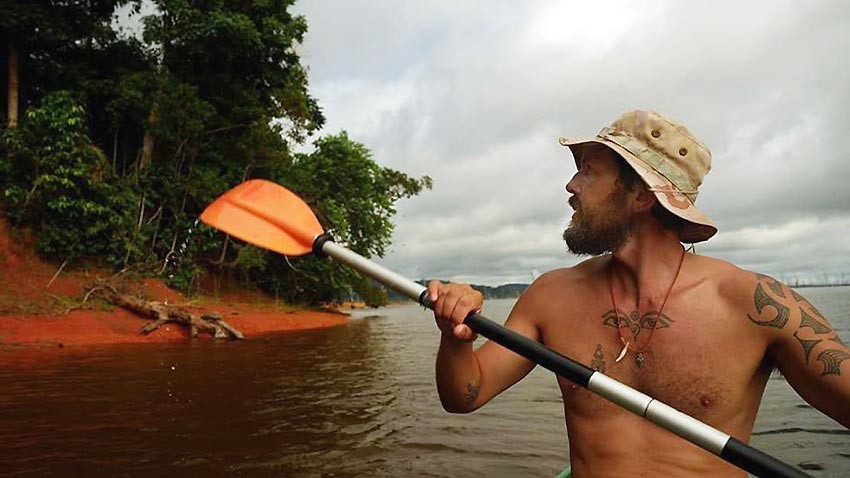 Philip started his Amazon Embrace mission in April at the Brazil–Venezuela border in the upper segment of Rio Negro and aimed at the most southern point of his route – the border with Bolivia. Then he headed northeast to the remotest northern point in the plan and his final destination, near the border of Brazil with French Guinea. In less than 5 months and 5,000 km behind his back, on August 25th Philip Lhamsuren reached the Atlantic Ocean. I am asking him what it feels like to finish a mission, carefully planned a long time ago:
"It's like job well done. The most important thing is that I am safe and sound. One sets some goals, but after all, the important thing is to remain safe and sound. I don't feel like having achieved something impossible. Whenever one achieves something, he starts thinking that it hasn't been so impossible after all," Philip assures.
He divided his mission in 5 stages. He traveled down Rio Negro in West Amazon through the first one with a canoe for two, covering a distance of a bit over 1,000 km in 12 days, thus setting a kind of a record. "This wasn't my goal, but the circumstances made me move quite fast," the adventurer explains. "That was one of the wildest parts of the expedition.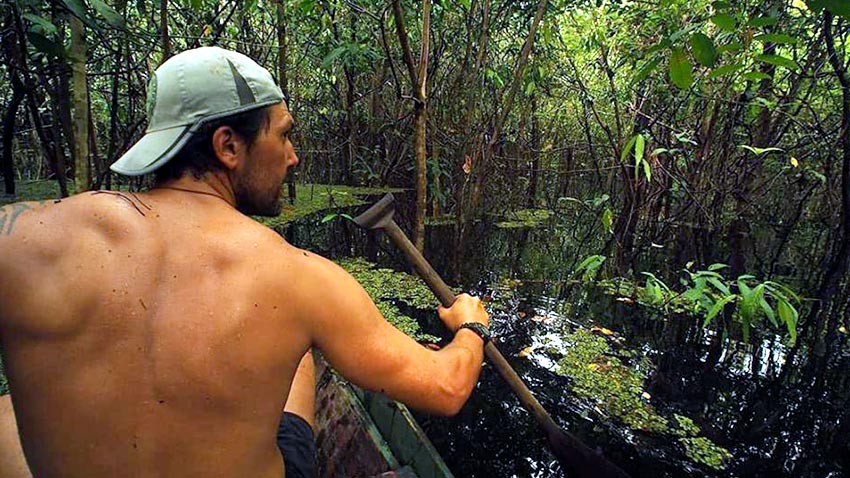 Then the stage that followed was the most difficult one – crossing the jungle on foot. In early May the level of the water was still pretty high and the jungle was flooded in miles around. I had to walk and swim, swim and walk. New dangers emerged on a daily basis due to the water. The third stage was relatively easy – canoe crossing of the Balbina Lake in Northern Amazon.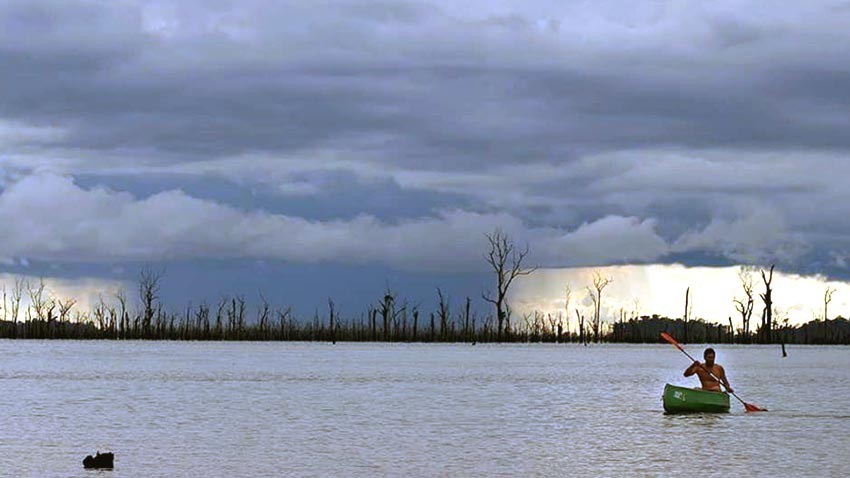 The 4th stage was the longest one and I had to mainly cycle along the so-called BR319 highway – nothing but muddy paths through the jungle. People, traffic, deforestation – they all created obstacles for me. I couldn't interact well with living nature as well – I couldn't fish, or find clear water as civilization pollutes natural sources. The last stage was crossing on foot and by an inflatable boat of the Amazon River and reaching the Atlantic Ocean. 50% of this expedition was in the wild – the way most people picture the Amazon in their heads. The rest took place amidst this more primary civilization. The Amazon is now seriously deforested and there has been a boom of construction works," Philip says.
The life of an Amazon traveler is framed within sunrises and sunsets. One lives here and now. "You don't know how a day will end up and this is precious. You live for this moment only and you are thankful for any place where you can camp. This is the most amazing part of forest expeditions on your own – you create cathedrals out of simple things. You don't need anything complicated to be happy – just food, water and some tranquility, in order to rest and regain your strength."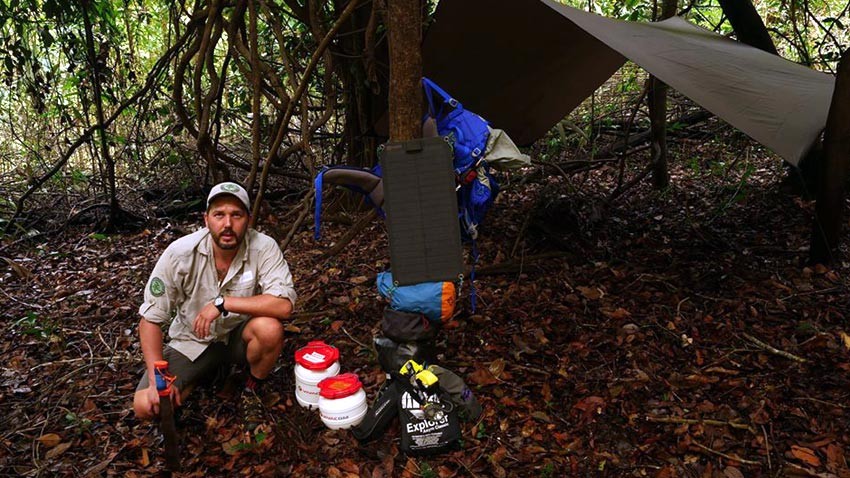 Looks simple, right? At the same time how many of us could feel satisfied with this, in order to enjoy life in its primary beauty?
In fact Philip's whole life so far has passed in search of forgotten paths. 'The Forgotten Roads. From the Rhodopes to Pamir' – this is the title of one of his books. I ask about the word 'forgotten', as people usually tend to look for new paths:
"Wisdom has existed in the past as well, not only nowadays. Future is not the only thing that knows stuff. Things are repeating themselves in our world. A person always looks for something. It is enough to look behind your back, in order to find it…"
English version: Zhivko Stanchev

Photos: Roumen Koynov