The fight against human trafficking, the problems of the disabled people and the violence among children and adolescents have been attracting public attention ever more often. The presence of information about such problems in all news broadcasts raises questions which demand urgent answers. We are the ones who should answer these questions, because the solution of these problems, including the violence among children, depends on us. Why children become aggressive? Is it because they want their classmates and friends to like them, or is it merely a defense reaction which helps them when they are outside their zone of comfort? The debate on this topic is very important, but it is often held between the adults only without the presence and the opinion of the children themselves. However, things have started to change in the town of Montana (Northwest Bulgaria), Nelian Nikolova told Radio Bulgaria. She organizes various meetings with different local children. The purpose of these meetings is to break down all barriers between them through the power of art. Moreover, Nelian organizes a music festival which gathers on stage many Bulgarian and foreign rock, pop and jazz stars. After their concerts the musicians always visit the Day Care Center for Children and Adults with Disabilities in Montana and spend with them several unforgettable hours filled with music and interesting stories. What is the name of the festival and why Nelian chose this name? More from Nelian Nikolova: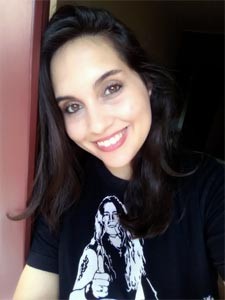 I am a very artistic person and love making original things filled with meaning. That is why it was very difficult to choose the name of the festival when I decided to launch the event. One day I sat down and wrote on a sheet of paper: Art is… and started to think what exactly art was. I hoped to find the exact word and cope up with a name of the festival. Then I told myself that it was not me who should answer this question and that I should provoke other people to think and decide what art is. If art means something to people than it is part of their life.
Nelian will never forget the first edition of the festival in 2011, nor the people who helped her fulfill her extravagant, yet sincere dream and make her fellow citizens in Montana feel that the hope for a better life and development in that town was still alive. The concert was named A Night in a Different Cabaret. Celebrated Bulgarian singers Orlin Pavlov and Desi Dobreva, opera singers from the National Academy of Music, as well as a rock band accompanied with a symphonic orchestra took part at the event. None of this would be possible without the priceless assistance of the guitarist from BTR band Slavcho Nikolov and his wife who helped a twenty year-old girl develop and present her own idea and persuade the Municipality of Montana to approve  and support it. It happened nearly two years after their first meeting at a contest in Montana where Nelian won the first prize of the band.
Some world music stars such as the former singer of Deep Purple Joe Lynn Turner and the lead singer of Axel Rudi Pell Johnny Gioely already participated at the festival. Seven years after its first edition the current Rainbow vocalist Ronnie Romero will appear on the stage in Montana for his only concert in Eastern Europe in 2018. Emotion and good mood are guaranteed. The concert is free of charge, but has a cause- to help at least one child from Montana feel special regardless of its social status, problems or difficult past.
English version: Kostadin Atanasov
Photos: private library