Bulgarian Nikolay Nikolov won in Las Vegas the first ever for this country IBJJF world title in Brazilian Jiu-Jitsu in the end of August. Here is how he commented the event:
"This contest made me really happy – the success is personal, Bulgarian and also belongs to all those interested in martial arts. The competition was very strong. There were 25 athletes from all over the world in my category – up to 94 kg. The fights in this category are dynamic and very interesting. The contestants are very strong, but still speedy, while things tend to slow down a bit in the next category – up to 100 kg," Nikolay Nikolov said upon his return from the USA. He has developed his BJJ skills at Sofia's Zenith school – a Bulgarian branch of a Brazilian training academy.
BJJ used to be exotic for Bulgaria a few years ago, but today it has more and more fans:
"Serious interest has been registered over the past decade or so due to the popularity of MMA – BJJ is the basics of MMA," Nikolay says. "When you take your opponent down on the ground everything turns into Jiu-Jitsu. That is why many MMA fighters opt for BJJ as a major part of their preparation. At the same time MMA is more brutal, with more punches and kicks. There are not many strikes in BJJ and anyone can practice it."
Nikolay Nikolov started his sports career with track and field sports, then he went through freestyle wrestling with a republican title on his record. Sumo came next and a third European title won in 2018. It was then that the man decided to end up his career as a competitor with dignity and to devote entirely to his work as a senior coach with the national team. Then 5 – 6 years ago he took up BJJ. In 2017 he became a European champion. His progress in both sports really surprises me and I ask my question on this.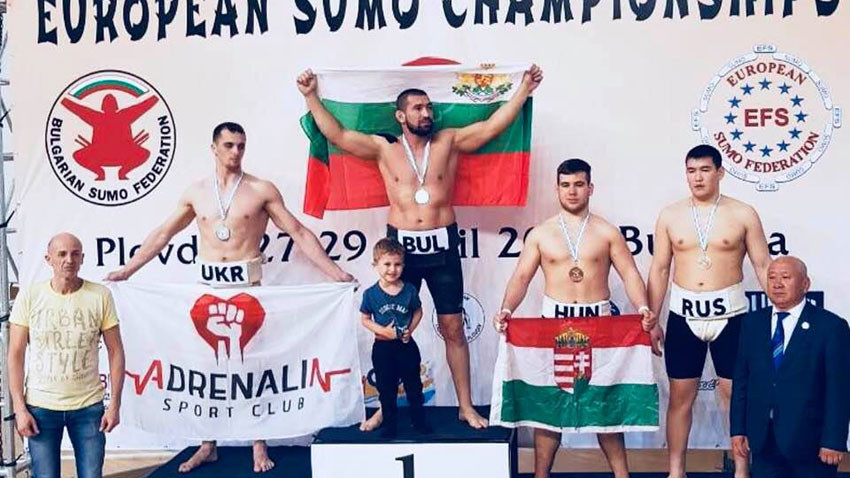 "Frankly said, it is pretty tough, especially at this very high level," Nikolay admits. "At a competition you do what you have practiced for years. Sometimes I use jiu-jitsu techniques in sumo and vice versa. It has turned out to be a mistake – these are two different sports with different rules. The only thing in common – that is the competition part. You have an opponent and you have to win – either by taking him out of the ring /sumo/ or taking him down on the ground /BJJ/, where the actual fight starts."
Bulgaria has to pay more serious attention to the development of sports as a whole, as it brings glory to it and gives a lot to teenagers, Nikolay Nikolov says and adds:
"Sport means self-discipline and the proper temper. One learns to fight till the end, to be concentrated and stable in terms of mentality. This is a big plus in life, as the latter is an endless fight."
Nikolay himself lives with the thought of victory:
"When you step out there for the next match, you shouldn't allow any doubts. Whenever a person has doubts, he or she always loses. Everyone has the stage fright before the start, but it serves as a mobilizer. However, there should be no fear. If you don't picture the victory in your head then you won't win."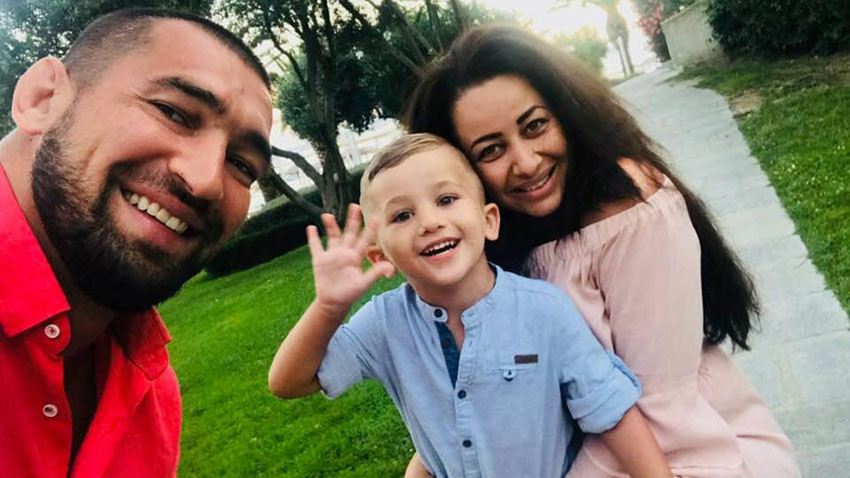 My next question: victory tastes sweet, but what about the price?
"It tastes sweet…" Nikolay says and starts thinking. "Actually when you win you can't feel any taste of a victory, because your whole body hurts – with the following muscle strain, bruises and bumps on the next day. Still, a competition remains a high level training exercise – you do the same things, but the glory is greater. So, the price is less kilos, keeping oneself within a certain category, injuries and lots of self-denial in the name of victory."
English version: Zhivko Stanchev 

Photos: courtesy of Nikolay Nikolov