There is a true story locked inside each piece of traditional clothing – that is what artist Rossitsa Radeva believes in. She has been restoring their primary beauty for 4 years now, breathing in the emotions interwoven in those clothes' every single stitch and ornament. Thus one day she started to live with the unusual destiny of a woman from the town of Chepelare, whose woolen piece of clothing unraveled a life that had touched this tragic love – which would however climb up the stairway to heaven one day.
"Her name was Zlata and she got married in the family of Kalaydzhievite back in 1914," Rossitsa Radeva begins. "Just like any other girl, she used to sew her wedding piece of clothing during the winter evenings. However, just a year after the wedding her husband was killed in Macedonia and she remained a widow with her in-laws where she raised her baby son. He was destined to become one day the most distinguished teacher in Chepelare and also to establish the 100 Kaba Bagpipes formation. Zlata herself would cut all the way down at the front her wedding dress, so that she would not be compelled to marry again. She wanted to remain a widow for good, as the belief said that one day she would climb up the skies using that dress and the man she loved would recognize her that way."
The story of Zlata from Chepelare reached Rossitsa via Nikolay Kalaidzhiev, who brought the torn woolen gown of his great-great aunt to her atelier. "That was how we learnt about so many different lives through the restoration of one such piece of traditional costume," Rossitsa Radeva resumes.
Being an artist and restorer herself, she discovered by pure chance yet another vocation of hers. A lady asked her one day to restore a child's litak (folk costume dress) piece of clothing, as most of the metal loturki /sequins/ were missing. Rossitsa had to take those from a woman's litak, but instead of opting for its destruction she spent months looking for a skilled craftsman who could carve the missing elements with laser – in her opinion restoration should be done with authentic materials only.
"I do it all manually, the way they did it back in time, as no interference should be visible," Rossitsa Radeva says. "This is ethics in the science of restoration: one day I should be able to change what I have done if I come up to better materials, i.e. everything should be reversible. This is one of the principles of restoration and with it I try to take my activities reach beyond the craft level."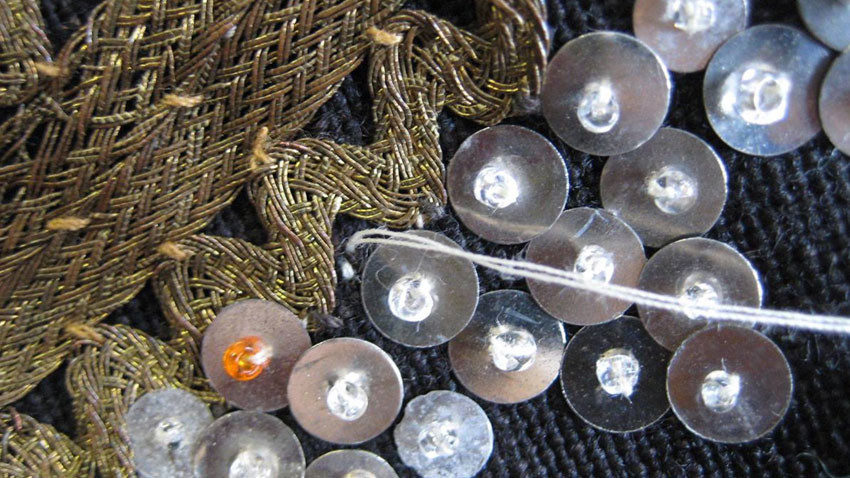 The oldest women's clothes that the master has brought back to new life are dated to the early 20th century. "No entirely complete costume has ever come to me," she says. The lack of men's clothes can be explained with the fact that the heads of families were buried with their festive clothes. Now or then, the authentic folklore costumes have always made a person feel some awe", Rossitsa says and adds: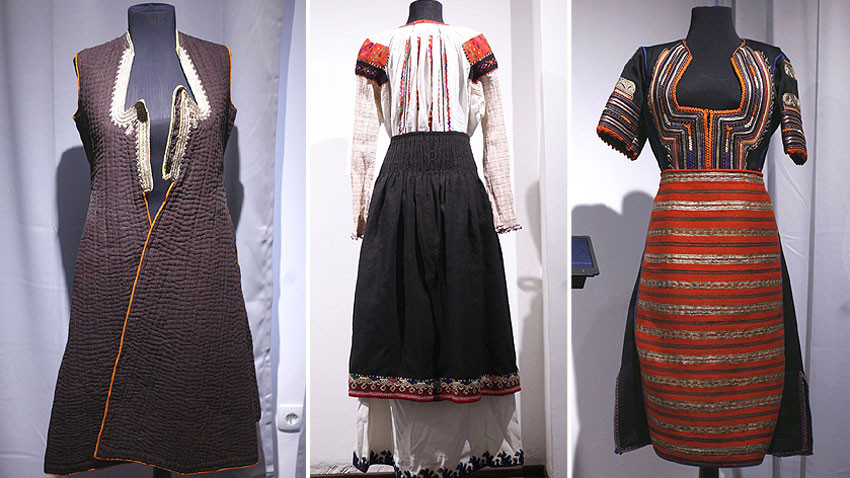 "The authentic piece of clothing carries a different type of energy and its influence on the one who wares it is inevitable," she claims. "I feel it myself whenever I put on my Thracian shirts, because those make me feel and act differently. That is why I want to believe that people wearing such clothes have transformed themselves, managing to suppress their inner aggression. If a person has faith in what's good, the world will respond in the same manner," Rossitsa Radeva says in conclusion.
English version: Zhivko Stanchev 

Photos: courtesy of Rossitsa Radeva