A creative or concert season? For most orchestras and choirs it is all the same. This however is not the case with the orchestras and choirs of the Bulgarian National Radio. Their core activity is to carry out studio recordings. Therefore the concerts they give are not that many but are always worth the visit. "We continue working with a lot of love and a constant goal to keep the status of the BNR Folk Music Orchestra as a creative lab, a model to follow and a paragon of quality," says its conductor Dimitar Hristov. He and his colleagues will give their first concert for the new, 66th season, on 11 October at Studio No. 1 of the Bulgarian National Radio.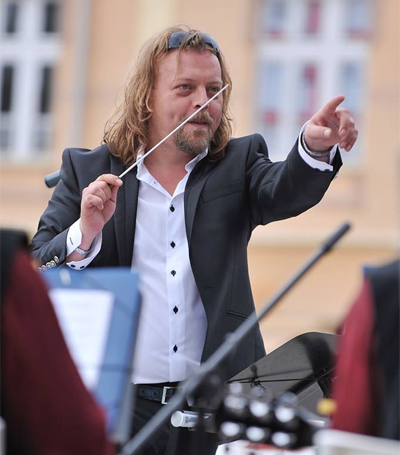 "We made great recordings during the past season and this was in fact the reason to invite again some of the colleagues that we had successfully teamed up with in the studio," the conductor explains. "They have very impressive creative CVs. A few years ago Rusanka Komitova was our guest in the series 'Music in portraits'. She is a unique musician. We have invited her with her own songs arranged by our colleague Peyo Peev. Another guest star is Hristina Anastasova, a wonderful voice from Strandzha. Her songs have been arranged by Kostadin Penchev. The audience will also listen to arrangements by Nikolay Petrov who has worked on the songs of Sorina Bogomilova – a famous singer and soloist of the Philip Koutev National Folk Ensemble. Recently a young and talented rebec player has joined the same ensemble – Borislav Galabov, and he will also take part in the program. With my colleagues we love to carry out new ideas in instrumental music and have done quite a lot in this regard. So we have now decided to give priority to songs. Well, of course, we are going to play a few of our signature pieces to present our double album which is already for sale at the BNR Adverting & Information Center,"
On 19 October the orchestra will give a concert in Budapest, Hungary, at the invitation of the Bulgarian community there. Immediately afterwards it begins work on an event from the series "Vocal-instrumental sketches". In this series we recently listened to joint programs of the BNR Folk Music Orchestra with Vanya Moneva Choir, as well as with the choirs at the ensembles Trakiya and Philip Koutev.
"On 1 November we organize an interesting concert with Perunika Choir – a Danish group which sings Bulgarian folk songs with great skill. Its conductor is Michael Deltchev. I am very happy that we will be together on stage. And in December we unlock for the first time 'The secrets of Bulgarian folk instruments', our new project. We begin with 'The art of kaval' (shepherd's flute). The idea is to present a constellation of great performers – starting with Stanil Payakov and Tsvyatko Blagoev to the present day. The great pioneers will be 'present' in photo materials and their performances will be played as well. Present-day virtuosos will play the kaval live. Our goal is to make sure there is memory on how the instrument evolved over time and how every instrumentalist contributed into its evolution. There is no way to miss three important anniversaries: the birthdays of the Bulgarian singers with great voices – Yanka Rupkina, Kalinka Valcheva and Pavlina Gorcheva. They were key members of the celebrated choir of the Bulgarian National Radio that later gained global fame with the name Le Mystère des Voix Bulgares. We should like to express our respect for them. We have invited their disciples who will breathe new life in their songs. This season we are also looking forward to the 6th edition of 'The rhythm of the Balkans, one of our most successful projects, as well as to our participation in 'New Bulgarian music in 7/8' in the town of Chepelare where we will present works in the competition program."
English Daniela Konstantinova