Successful business, a large family of friends and constant curiosity towards traditions and modern processes - this is the short story of Ilko Minev. The long one is difficult to describe. He lives in Manaus, Brazil, where he publishes his books. On October 11th, in the National Palace of Culture in Sofia his third novel "In the Shadow of the Lost World" will be presented. Its translation from Portuguese is the work of Roumen Stoyanov - a well-known expert in Portuguese and a writer.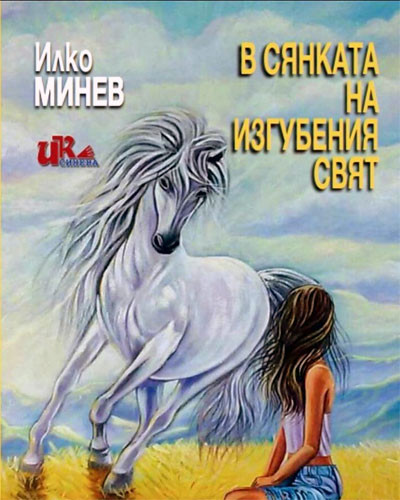 The book reflects on an important event for Brazil. When the Portuguese arrived they found a local indigenous population of about a thousand tribes. Their number decreased for various reasons and their lands were occupied by the newcomers. Ultimately, the Brazilian government decided to reward today's descendants of native people, whose lands, rivers, lakes, and so on were taken away centuries ago. Reservations were created for their heirs. But other people have already started living in these regions and were forced to leave. Actually some Brazilian families have been living there for over a hundred years and have completely legal property documents. It is difficult to return justice. Thank God, there were no armed clashes, but the bitterness remains that a past mischief is replaced by another. Currently, Indigenous peoples in Brazil are under 1 percent, but the measures give them over 12% of national territory - roughly twice the size of Spain, which leads to disagreements and contradictions in society. All this is the subject of an artistic description in the book of Ilko Minev through his main character Oleg. The book also reads about Bulgaria, Sofia, as well as Bulgarians in Brazil. There are more than 140 books by Bulgarian authors published in Brazil, written there or translated from different languages. In this respect Ilko Minev occupies an important place. His books always have a Bulgarian presence in them. He is probably the Bulgarian who knows the Amazon the best, where for more than 30 years he has been Honorary Consul of the Netherlands. His last book, unexpectedly for himself, became the best-selling book in Brazil for a while. In it, through artistic means, he touches on a question that has so far remained out of sight for Brazilian writers.
Who is Ilko Minev and why did he go to distant Brazil and started writing?
"In 1969 something happened in my life, which surprised me and turned me into a dissident. In fact, a very good friend of mine became a dissident, and State Security did not believe I was not involved. It was difficult as it became clear that I do not have a future in Bulgaria. There was an opportunity to leave the country and I went to Belgium where I graduated in economics and in 1972 I went to Brazil. Soon after I arrived, I went to Manaus for three months, and I've remained there for 46 years. In my home country I studied German philology and I always had interest in literature, but when I left I had to choose something else. My "second love" was economic science. 5-6 years ago, when I retired, I returned to my first passion, as I have always been a keen reader… To this day I love reading Bulgarian authors like Debelyanov, Smirnenski, Yavorov and they are among the world elite for me. I feel poetry better in Bulgarian than in other languages."
For the first ten years after his emigration, Ilko Minev could not return to Bulgaria, but now he is back every year.
"When away, one starts missing the language, friends, cuisine," he says. "Every time I come to Sofia, I take a look at Vitosha and the memories of my adolescence fill my mind. I love the sea, Sofia, Plovdiv, Rousse, the Rhodope Mountains. My wife is Brazilian but my children and grandchildren are both Bulgarians and Brazilians. I am proud of the fact that I have three cultures. One I was born and raised with is Bulgarian but after nearly 50 years in Brazil, I have also acquired the local culture. My mother is a Jew, and I have inherited from her the respect to the thousand-year history of this people. In my books, I present events I know about and that have actually happened. There is a lot of truth in my books, but a little fantasy, too. One should not think that this is my life, though. I use events of the life of my uncles who went to Brazil many years before me. I try to be neutral when it comes to controversial topics and to allow the reader to choose a position but this is not always possible. The first two books I wrote were very well received. In the third one I wanted to tell about a serious problem in the history of Brazil. I studied it for about half a year. It seems that I 'put a finger in the wound' because it caused diverse reactions. Some accused me of being a communist, which am not, while others called me a fascist, which cannot be true as I have relatives who died in concentration camps. It is sad that society has started to polarize and this is a dangerous process. Speaking about Bulgaria - I am part of it and it is part of me and I only keep good memories. My children like to read Bulgarian books, watch Bulgarian movies, and this is not so easy in Brazil. In recent years, much has been done for the cultural links between the two countries and I also try to contribute to this process."
English: Alexander Markov
Photos:
ilkominev.com
and
l

ira.bg