On November 3, the first edition of Sofia Game Night starts 6 pm. The unique event is a joint initiative of Goethe-Institut Bulgaria and Game Dev Summit.
"We decided to use the night format, similar to the Night of Museums, to show in an easy way what Game Night is toas many people as possible," HelianaVelinova from Game Dev Summit, organizing events for game developers in Bulgaria and the world, says."Game Night exists in some other countries, but everything takes place in one place, while our initiative covers a whole city. We already have requests from Romania and Serbia to join our future events, so this may turn into an international night of games. The aim of this night is to present a whole variety of games. Not just computer games,but mobile and board games. There are different types of games that can be used for transmitting a message or for training."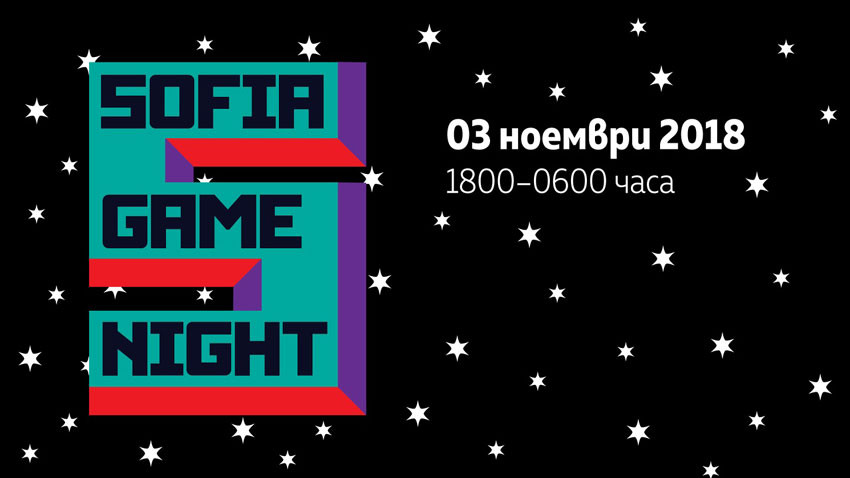 Special focus is placed on the Interactive Exhibition of the Goethe-Institut Bulgaria, called "Games and Politics", which includes video games covering such topics as media, migration, gender roles, etc. The second edition of the "Games Made in BG" exhibition will take place within the Sofia Game Night, and visitors will be able to get acquainted with more than 20 developers and creators of video and board games in Bulgaria.
"There are people who think that those who play games are wasting their time; that they are some asocialteenagers,"HelianaVelinova says. "Actually, gamers are mostly over 30 years of age, with good positions in society, with jobs, and so on. The important thing is to get out of the prejudice that computer games are harmful. They develop a lot of skills - logical thinking, quick reflexes, decision-making. Also, knowledge-based economy requires children to have computer skills, otherwise they would not be competitive. Of course, there must be a balance. We do not proclaim in any way just standing in front of the computer and phone. Gamesare one of the primary ways of learning. A child learns through playing and the game is an instrument."
Visitors of the Sofia Game Night will be able to choose between 20 locations across the capital. Choice is really great: exhibitions; performance of two DJs inspired by the sounds of games; cosplay; FIFA tournament; retro computer games on floppy disks; movie screenings; virtual games; various board games; a night workshop for creation of a board game; outdoor puzzles and many more. Children are not forgotten. A full afternoon focusing on board and mobile games is scheduled for them.
What would visitors to Sofia Game Night learn?
"Visitors would see that games are created in Bulgaria and they are worldwide hits. They would learn that there is a great variety of games and everyone can find the right game for themselves. We hope that there will be visitors to the Sofia Game Night who had not even suspected that this may be of interest to them."
English: Alexander Markov
Photos: private library