Where the welfare state ends, social entrepreneurs step in. And they have but one cause – to do good for the benefit of those who are weaker, more vulnerable, helpless.
Social entrepreneurs from nine European countries, as well as people coming from businesses, the administration, civil society organizations are discussing, at a two-day conference in Sofia, social opportunities that can improve the lives of children and young people.
At the forum called "Partnering for change", Sofia Mayor Yordanka Fandakova said that the latest community programme to be launched as of next year, which is worth 100,000 Leva, is for social innovations.
"Our policy in support of the disadvantaged is to open up opportunities for them – first and foremost education for children, but also for adults, so they can become part of public and economic life," she adds. "In recent years we created several instruments of support, and they include our social enterprises. For example, there are 28 people currently employed at the printing works, the laundromat and the packaging facility of the municipal company "Lozana". And that is just one example of the opportunities other entrepreneurs can avail themselves of."
Two years ago Elisaveta Belobradova and Krasimira Hadjiivanova took up, as a personal cause, the idea of affording mothers of children with disabilities the opportunity of working and supporting themselves. So, they set up a foundation called Ole Male (Oh, dear) which has helped almost 100 women feel financially independent by making hand-crafted items. But their long-term goal is, by way of legislative amendments, something the mothers have been fighting for for months, to turn them from users of social benefits into tax payers.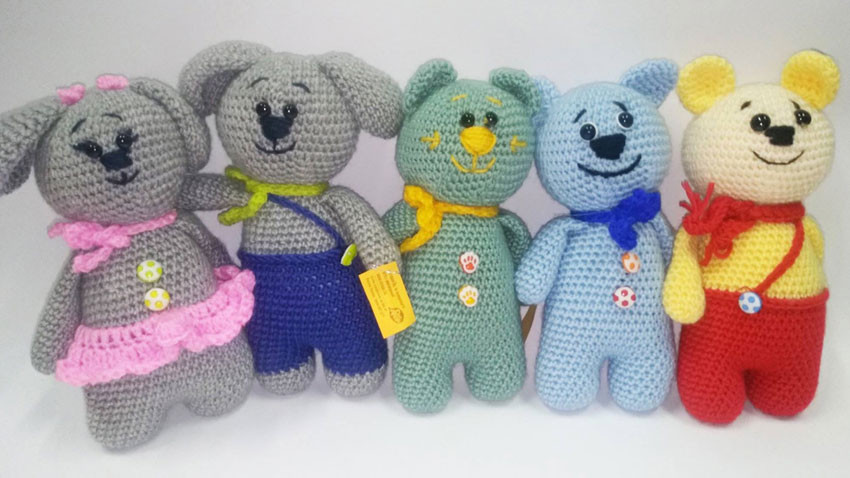 "I don't know how to tell the story of a mother of a child with disabilities – how you can possibly imagine having to work through the night in-between your child's seizures because there is no point going to bed at all, and how difficult it is not to lose heart and go on when even the infrastructure is an obstacle that means you cannot take your child out of doors," Elisaveta Belobradova says. "These mothers do not want to tell stories that will make you cry, all they want is to lead a normal, dull life, a life without thousands of impediments. That is what Ole Male is all about – our ambition to never again have to tell dramatic stories, and to be able to say that all mothers of children with disabilities are living wonderful lives."
At the conference Commissioner for Digital Economy and Society Mariya Gabriel, focusing on her own area of expertise, stated that the biggest challenge facing Europe is connected with the digital skills of its citizens. In her words, after 2020, 90 percent of all jobs will require this kind of skills, but that today only 37 percent have them. She also recommended the use of the three existing digital innovation hubs in Bulgaria.
"The hubs are the place where social entrepreneurs can find information and answers to the questions what financing they have, and what market niche they can make use of," Mariya Gabriel said. "Because it is important to know where the product in question can be marketed, so that the business model shall not crash in its first three months. The hubs also offer training to social entrepreneurs, to help them make their projects a success."
Mariya Gabriel laid particular emphasis on cybersecurity, stressing that 80 percent of companies in Europe, including social enterprises, do not know whether they have ever been the target of cyberattacks. "However, this is a phenomenon that does not affect personal data only, it targets critical infrastructure segments like healthcare, power generation, transport, education," she says.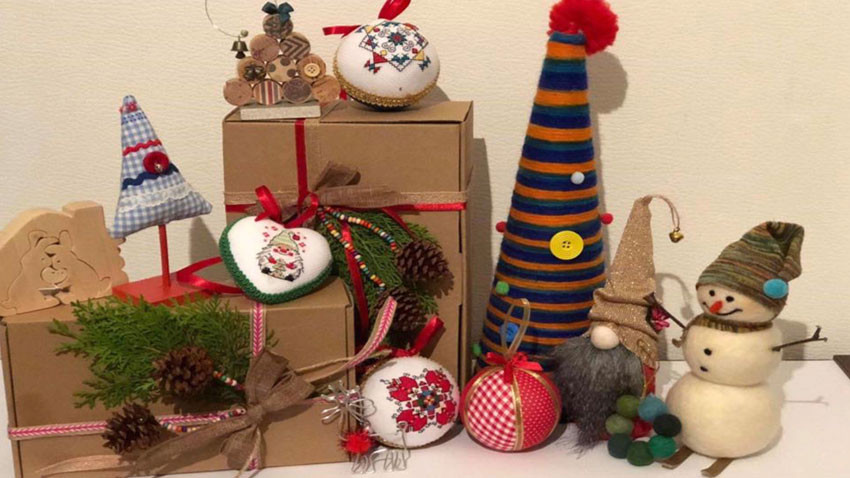 But as good deeds are something we all talk about at Christmas time, the women from Ole Male have a simple dream, a Christmas ambition, as Elisaveta Belobradova calls it: to decorate the Christmas trees in front of all town halls in the country with the toys they have made.
English version: Milena Daynova
Photos: Diana Tsankova, BGNES and
olemale.bg