Nature preservation, an adventure-seeking spirit, and inspiring stories from the adventurers themselves – this is what brought together extreme sports fans and nature lovers one more time, over three days (3 – 5 December) at the 14th edition of the festival Challenge Days. In spite of the dense fog smothering Sofia for days, the space in front of Aula Maxima of the University of Architecture, Civil Engineering and Geodesy was filled with young people with smiles on their faces, eager to share their novel and unorthodox nature conservation ideas.
This year the forum draws public attention to the problem of preserving water basins globally and the efforts of young people in Bulgaria to tackle pollution in the Black Sea. One of them is Iliyana Stoilova, former windsurfing competitor, who, together with Yoan Kolew, windsurfed from the northernmost point on the Bulgarian Black Sea coastline Durankulak to its southernmost point – Rezovo, a distance of 300 kilometres, in three days at the end of September. This was the first windsurfing challenge in the country, called WIND2WIN, aimed at drawing the attention of the public in the country to the problem of plastic pollution of the Black Sea.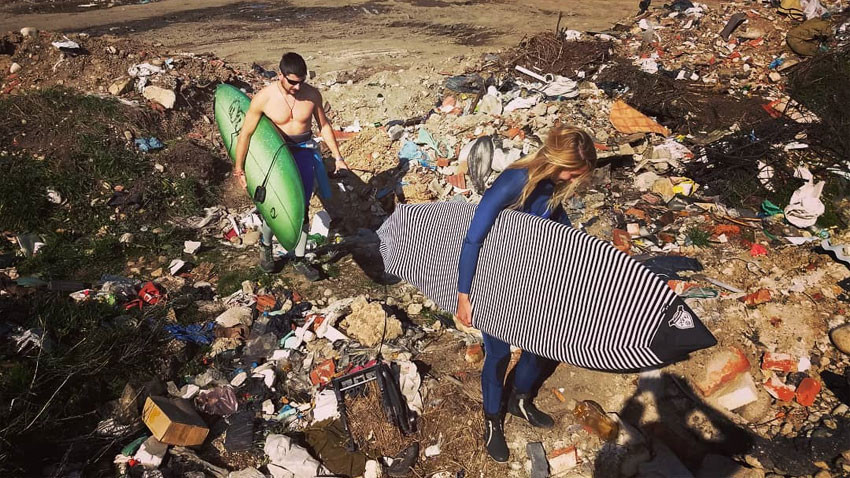 "The idea of traversing the Black Sea goes back a long way," says Iliyana Stoilova. "We wanted to draw attention to a problem connected with the Black Sea, and plastic pollution is one of its most visible problems. So, we decided extreme sports was a good way to demonstrate that the sea is a valuable resource. Plastics are a menace to maritime creatures, but, in the long term, to us, humans as well. This is a problem that I think is connected with our way of thinking, and there is a word – "disposable" – that we should all throw out of our vocabulary. We consume and throw away without ever thinking of the consequences. This is connected with our inner world, and a realization of how valuable the environment is to us. This consumerism also finds its way into human relationships, which too are growing more and more disposable. What we lack is sustainability."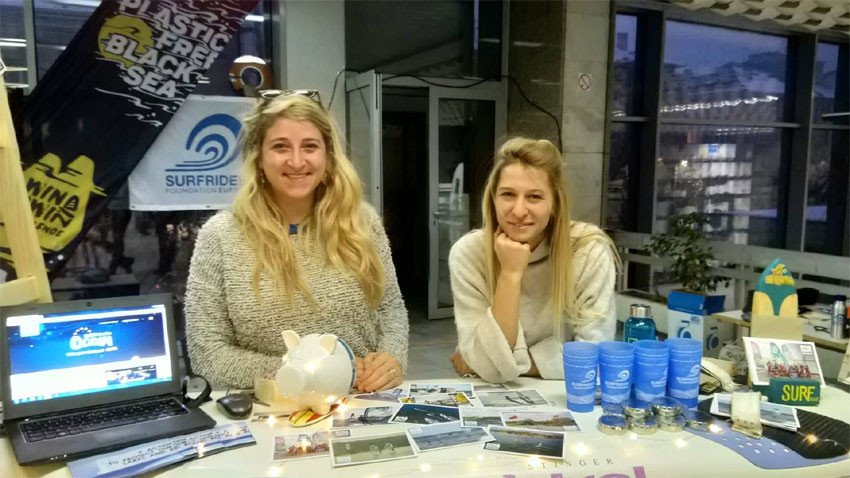 The data from a survey conducted by the Bulgarian Academy of Sciences and the marine ecology laboratory in Sozopol on the Black Sea from August 2017 are disturbing, indicating that the Black Sea is heavily polluted with plastic waste in the area between Bourgas and Kaliakra. It consists mostly of industrial polymers, plastic bottles, plastic bags, pieces of fishing nets, wrappers. World statistics paint an even grimmer picture. A few days ago UN General Assembly President Maria Fernanda Espinosa cautioned that 80 percent of all plastics, or between 8 and 12 million tons, end up in oceans.
"It is estimated that by 2050, there will be more plastic than fish in the sea. Microplastics are now confirmed in table salt, in fresh water, each person on the planet is believed to have plastic in their bodies," she said.
"The use of natural resources and their being turned into pollutants is one of the biggest problems of our time," says Iliyana. "In nature all things grow and decompose, but we have created a "superproduct" like plastic that does not decompose." Still, the consumption of plastic products depends on their manufacture and supply. Hence the measures the EU is taking to restrict the use of disposable products like straws, bags, cotton swabs.
"The efforts have to be on both sides, on the part of consumers and on the part of manufacturers," says Roxane Picaut from Surfrider Foundation Europe, Sofia. "I think that we should all be responsible for our actions. We aim to teach people, step by step, how to find alternatives and alter their consumption habits. These are small steps for man, but giant leaps for mankind."
English: Milena Daynova

Photos: Darina Grigorova and library

*Surfrider Foundation Europe, Sofia is part of a worldwide not-for-profit organization dedicated to the protection and enhancement of lakes, rivers, oceans, waves and the coastline. By organizing educational programmes, various sports events, beach cleaning etc., the organization aims to change the way people think, and raise awareness towards the sustainable use of water resources.