Update Required
To play the media you will need to either update your browser to a recent version or update your
Flash plugin
.
A real feast - perhaps so we could describe briefly the impressions of the audience and music experts after the last concert on the playbill of Bansko Jazz Festival. The 17th edition of the forum once again turned into an incredibly enriching adventure - because of the energy of live music and the unique encounters with people from different parts of the world. The following minutes are an attempt to bring together this patchwork. We do it through interviews and live recordings from the forum.
"The most important thing for me is to talk to people through my music," says US vocalist China Moses, who was in Bulgaria for the first time. "This is what I learned from my work in television, from my mother Dee Dee Bridgewater, Tina Turner and many other artists. I want people to be happy when they listen to my performance. If I could, I'd only do records with live performances. I think CDs only makes sense if people have seen you on stage. A true assessment are the emotions - an album is just as good as the good emotions that people experience."
The atmosphere in the studio for which China dreams certainly came true for her concert in Bansko. And participants in the party were hundreds. Tremendous energy came also from saxophone player Candy Dulfer. The blonde beauty is certainly more famous than her father Hans Dulfer, but never fails to emphasize that she has learned everything from him: "We play together, but we never plan in advance. When I have a free evening, I go to his concerts and just "jump on stage". When I was six, I asked him to show me some things and in fifteen minutes we were already arguing. Then he refused to be my teacher, but he was always behind me, guiding my development."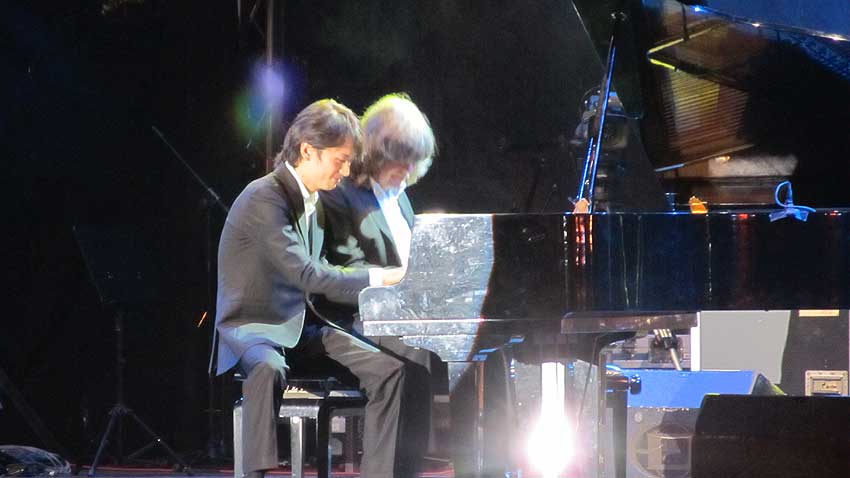 Cuba Stankevich quartet from Poland led in the symbolic charts of many specialists as one of the best instrumental artists at the forum. Also, German boogie pianist Axel Zwingenberger has toured with solo programs and joint projects with other artists in Bansko several times. This year he was on stage with his Japanese counterpart Keito Saito. They presented plays from their newly released album. Keito Saito is one of the most famous pianists in his homeland, the first artist to have attempted to popularize the style boogie. Thanks to his efforts this music already has many fans in Japan.
For the first time in Bansko arrived legendary pianist and singer Tania Maria. She said she often erases from her memory events and moments from countries she visited. And her previous trip to Bulgaria didn't leave a lasting trace. But now she said "I promise to remember my concert in Bansko and come back here".
For the first time the festival included concerts by students from the class of Ass. Prof. Stefka Onikyan, Pop and Jazz department of the National Music Academy: "Young artists should have opportunities in their own country. I really want my students to stay in Bulgaria, although some are planning to go abroad. I have long worked abroad and in Bulgaria and I know the value of staying in your homeland. We are considering an album of recordings from the concerts in Bansko. Maybe it's too early to give away our plans, but we have an invitation from the Sofia Philharmonic Orchestra for a joint concert."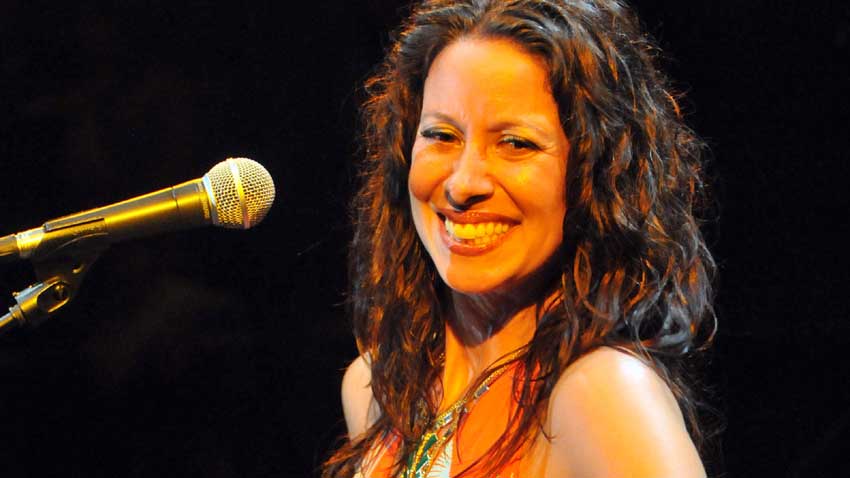 Sound Underground Trio, based in Miami Florida, said they were brought to Bulgaria by their interest in the Bulgarian folklore tradition. And New York-based singer Jessi Colasante with the artistic name JeSante was impressed by the crossover of traditions and genres in the small mountain town: "The cultural traditions represented in the town of Bansko are amazing - she says. And there is this remarkable attitude that the audience has to jazz. I like also that the festival offers not only pure jazz, but also closely related styles and crossover."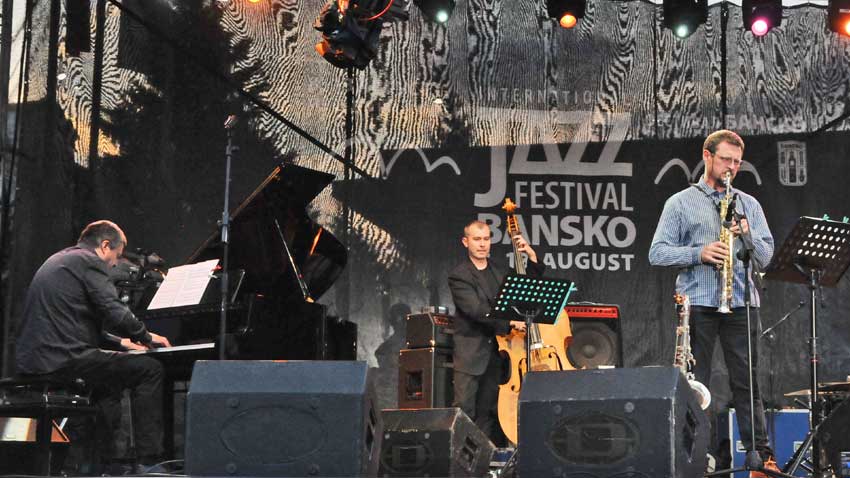 Along with concerts, jam sessions and press conferences, the festival offered an interesting accompanying program, which includes exhibitions and lectures. One of the most remarkable guests the latest edition of the Jazz Festival in Bansko was German actress Barbara Rütting. Known to her contemporaries for appearing in about 50 films, former member of parliament of Bavaria, active defender of human rights and animal rights, she is the author of many books on healthy living. Bansko even has a street named after her - because of the aid that the actress offered to the town in the difficult years after 1989. She was awarded with the honorary sign of the Mayor of Bansko for her contribution to the development of the town.
The audio file contains interviews in English and live recordings from the stage in Bansko of the following tracks:
Pic Up the Pieces - Candy Dulfer
Boogie Woogie - Axel Zwingenberger and Keito Saito
Aqua Di Beber - Tania Maria
November sun - Cuba Stankevich quartet
English Rossitsa Petcova