The locality of St. Petka near the village of Chavdar, Central Bulgaria, displays evidence about an ancient culture and population. Archaeological excavations near the river Topolnitsa that went on from 1968 till 1980 found that this picturesque area was populated even 7000 years ago. Digs revealed remains of Neolithic dwellings, and came across unique painted ceramic pieces and vessels from the Neolith. In 2012 the Topolnitsa Archeological Park opened doors in this place built with EU financing. The park includes a museum of Neolithic culture featuring boards, photos and objects and equipped with a guided tour. There is also an exhibition exploring the history of the village of Chavdar.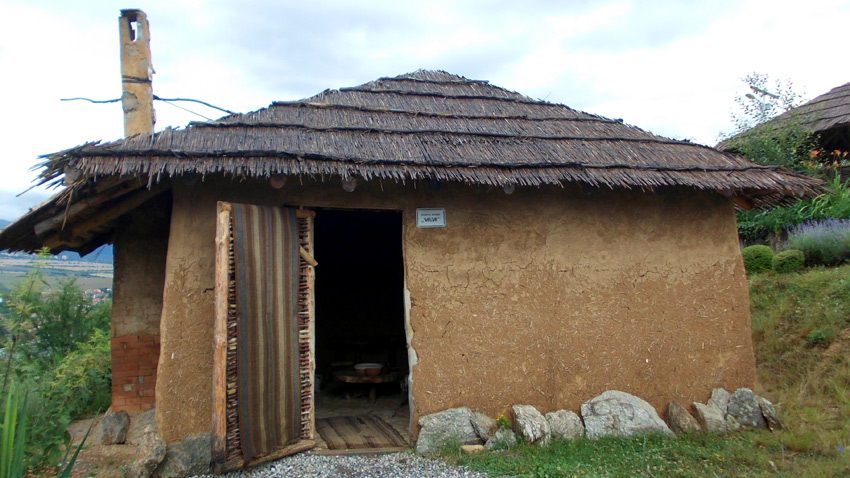 There are replicas of Neolithic dwellings arranged close to the museum recreating the life of humans in that era. This enables tourists to have an authentic experience of the ancient culture. They are welcome to stay the night in them. Another point of attraction is the pottery workshop from the Stone Age. More from Aysum Mehmedova, curator of Topolnitsa Archeological Park:
"The park gives a very comprehensive idea of the Neolith. Before the discovery of metals all tools were made of stone, animal bones and wood. There are various vessels, a manual mill, pithoses and potter wheels."
Close to the archaeological park stands St. Petka Chapel built in 2008. This point offers a breathtaking vista to Topolnitsa Park and the village of Chavdar. It is also the meeting point for various local festivals and events that keep up the culture and traditions of the region of Srednogorie. The complex also includes a tavern with traditional Bulgarian food and a picnic area equipped with a BBQ and wooden kiosks.
English version: Daniela Konstantinova

Photos: Luiza Lazarova