What changes set in in psychiatry after the 1944 communist coup in Bulgaria and how did the communist ideology alter treatment and the way patients were dealt with? What were the clinical practices and what political malfeasance did the regime make use of in the domain of psychiatry against dissidents and free-thinkers?  These are the questions young American Fulbright scholarship researcher Julian Chehirian looked into in his study of the social history of psychiatry and psychotherapy in the People's Republic of Bulgaria.
On 24 September, at the Red House, he presented to the Bulgarian public the emerging tendencies in his study, based on archives and interviews with medical staff from the time of communism. His work was primarily targeted at the results of the post-1944 Soviet methods of treatment, hyper medication, ideologization and institutionalization of mental problems.
We asked Julian Chehirian what triggered his interest in this sphere?
"My interest goes back to the time when I first came in contact with the St. Elizabeth hospital in Washington state. Although I had studied psychoanalysis and its application in pathology with the aim of establishing contact with people with aberrations, until that time I had had no direct impressions of the way society treats people with mental aberrations. In the States the approach is materialistic. I asked myself – how did psychiatry develop in Bulgaria where, after the liberation of the country in 1878, an aggressive period of modernization set in, with different approaches of treatment taking over, including in psychoanalysis. What happened after 1944, when once again, powerful changes in ideology set in? Or to put it bluntly – what was the fate of the individual in Bulgaria, who, ever since the liberation in the 19th century, down to our day, has been subjected to all kinds of ideologies and clinical practices?"
Julian says that in the time of communism there existed practicing therapists and psychiatrists with a different approach who somehow managed to evade being repressed or sacked. They were doctors who approached human suffering with a sense of curiosity, applying methods that were not sanctioned by official ideology. There are publications by Prof. Nikola Shipkovenski from that time, connected with a "liberating therapy" which focused on the individual and aimed to alter patients' perception of their own selves.
Psychotherapy and analysis were regarded as a threat to socialist society, but in the 1970's a group of psychologists and psychiatrists emerged with an interest in individual therapy and psychoanalysis. They were forced to practice these methods covertly, in the guise of the official group therapy.
"They started to practice individual therapy in secret, after hours. This took place at a children's clinic, where they would meet with adults. The group emerged after the so-called Danube symposiums which fueled the interest of Bulgarian doctors in group therapy. This new form was easier to work into the communist ideology as it regarded the individual as part of the collective whole."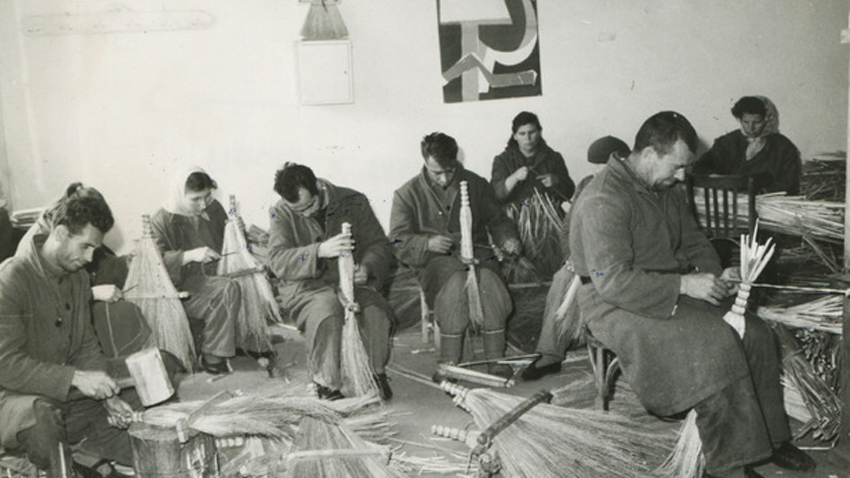 Work therapy was one of the methods that marked psychiatric practice during communism. Officially, it was ridiculed in USA as a punishment the communists imposed on mental patients. But of course, that was not so, Chehirian says. A study conducted in Vermont among hospitalized schizophrenia patients shows that work therapy is an efficient way of creating an environment for individual patients to work as a team. During his studies Julian discovered instances of the regime's political malfeasance, using psychiatry. Here is one example:
"Prof. Milenkov goes back to a practice that is highly indicative of the regime's political malfeasance, using psychiatry. When high-ranking diplomats from the west came to visit, a police van would drive through the streets of the cities and pick up from streets and parks all people who looked like social misfits or whose behaviour seemed indecent. The policemen would herd them off to the psychiatric wards – they were said to be mentally deviant and needed to be diagnosed. While doctors were conducting tests days would pass – time enough for the big-shot diplomats to get to know Bulgaria and go home with wonderful impressions of the socialist urban environment," says Julian Chehirian.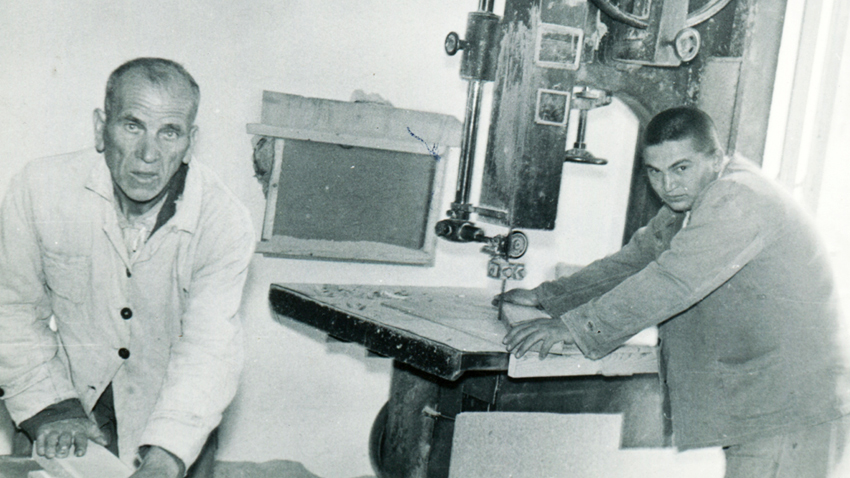 Finally, the young researcher cautions: "Ideology is important but it should not be forgotten that it is a lid, whereas psychiatry is practiced by people. It would be naïve to think that communism was a vacuum with no experiments, innovations or conflicts."
English version: Milena Daynova

Photos courtesy of Julian Chehirian and of Prof. Kiril Milenkov
The exhibition at the Red House is on until October 9.