This year organizers of the Grand Chocolate Festival transformed one of the halls of Inter Expo Center in Sofia into a chocolate kingdom. The origin of chocolate goes back more than 1500 years ago and it has been a sweet temptation ever since. Bulgarian and foreign virtuosos in the production of chocolate presented more than 250 types of non-traditional chocolate combinations.

More details from Ani Dimitrova, who is part of the team organising the event:
"The third edition of the festival takes place this year and it is bigger than the previous editions. We enjoy great interest from visitors and participants and there are more stands this year. More than 70 companies present various products. There are all kinds of combinations: chocolate with rosemary, wine, black and white pepper, strawberries, raspberries, avocado, citrus fruits, beer. There is chocolate with pine tops, cocoa tea made with cocoa beans, raw and organic chocolates, cakes, cookies, and muffins. One of the highlights of this year's festival is the exhibition of paintings by talented artist Dari Doncheva, who uses oil paints and chocolate in her artwork. One can also see jewellery made out of chocolate. This jewellery, of course, is not suitable for wearing as body temperature would melt the chocolate but they are still true works of art."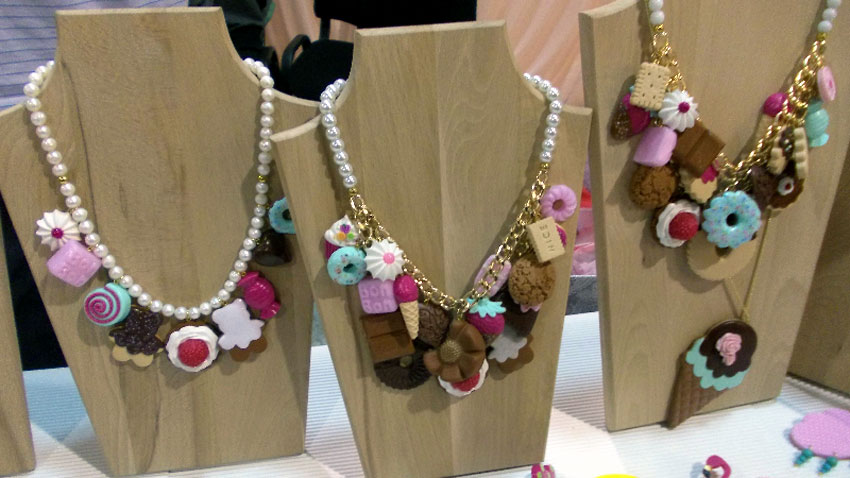 Visitors were able to see special techniques for chocolate production while one of the most famous chocolatiers in Bulgaria - Radi Stambolov mixed up before visitors' eyes a "galactic" ice cream using liquid nitrogen at minus 196 ° C.
It turns out that chocolate is not only a tasteful temptation but is also good for the body. It has the ability to regenerate cells and is used in some spa procedures.
Our attention was also drawn by chocolates and candy in beautiful boxes that used to be imported to Bulgaria from the former Soviet Union. We met Ruslan Georgiev, a Bessarabian Bulgarian and regional manager of a major Ukrainian confectionery corporation.
"We are one of the largest manufacturers in the world," Ruslan Georgiev says. "Since 2014 we have experienced great development in Europe. Bulgaria is a good place where we could offer more than 350 products. Bulgarians are especially interested in our bulk candy assortments. We have ambitious plans for development in this country," Mr. Georgiev says.
We also stopped at the stand of a Bulgarian company from the region of Samokov. It was established in 1991. It started with a team of 6 people, and today the company employs more than 250 workers. It produces pastry, biscuits, cakes and croissants. It is among the market leaders for cake rolls in Bulgaria and its products are sold in countries in Europe, the Middle East and Africa. Anna Novakova told us more about the visitors to the exhibition:
"I notice that Bulgarians like sweet things that boost endorphins and this also makes chocolate producers happy"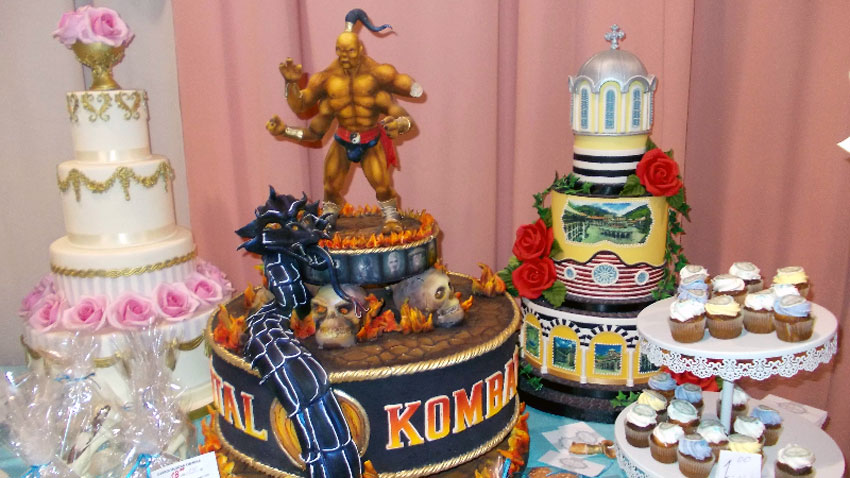 Chocolate is not just part of the cuisine, it is a true art, served in various forms and shapes: huge hearts, castles, pieces of chocolate, Venetian masks, painted Easter eggs. It seems all participants did their best to create a delicious and attractive atmosphere and to show the best of their production during the Grand Chocolate Festival.
English: Alexander Markov
Photos: BGNES and Blagorodna Georgieva