In 2014 the labour ministry decided to allocate some EUR 500 mln to the opening of new jobs and for providing better employment to people, aged up to 29. The funds under the Human Resources Development OP were expected to support the qualification and first employment of 17,000 Bulgarians in the course of six years. The measures envisaged options for training and retraining of unemployed young Bulgarians. The program covers wage expenses for six months of those employers, who provide youth internships, while the people under that program received free transportation to their working place through the initial training month. Despite all this, statistics shows nowadays that some 500,000 young people in this country neither work, nor study. Experts say that a flexible approach is necessary, in order for young people to get motivated to find their new place as quickly as possible, after leaving their previous job or dropping off the educational process.
The expert piece of advice is that an individual profile of everyone should be created, describing his diploma, skills and job vision. The new civic initiative, named I Awaken Bulgaria gives this non-typical idea for easy, quick and even funny meetings between unemployed young people and business managers. It comes as a result of the experience of young and active people with entrepreneurship spirit, who would like to help their coevals for achieving positive personal changes. They say that the road to that change goes through the stimulation of informal education and social entrepreneurship. All meetings, workshops and trainings for people, aged below 30 will be aimed at that – the receiving of tools and information on how small investments can raise the quality and standard of their living.
Yaser Markos is the young man who started the I Awaken Bulgaria initiative. He says that his parents come from Palestine, but he has spent all his life in this country and now he wants to do something good for its future. In his words the other culture makes him more tolerant and open to everyone. He tries to comprehend problems and not to criticize, but always to consider how people's community life can be improved.
"There is this oversaturating with words, especially in marketing, in the media sphere. When one uses very strong expressions, the aspect is more like negative, while people are afraid to use the positive. I believe that success requires positive messages. I spot more and more people realizing their own role, in Bulgaria too. Of course, there are ups and downs, but the trend is upwards and the Bulgarian begins to look for and rely on his or her own inner strength more and more often. Our campaign tries to capture this natural enthusiasm, accelerating the process, aimed at a living standard of higher quality and dignity. I have specialized in Holland, Israel, Hungary. I still travel to Holland for different trainings, but my main job is here, in Bulgaria and it's worth the efforts. Together with Plamen Popov we have taken up the task to help people, to awaken the entrepreneur in them, persuading them that they can be the engine of change. This campaign is aimed precisely at those, who live in small settlements and at people with disabilities. We have met with over 1,000 people in Bulgaria till now, even more if you count the remote trainings. We will also train them to use the Internet-based platforms, marketing, social media and e-commerce. These are the advantages of the global network, where you work no matter your current geographical location."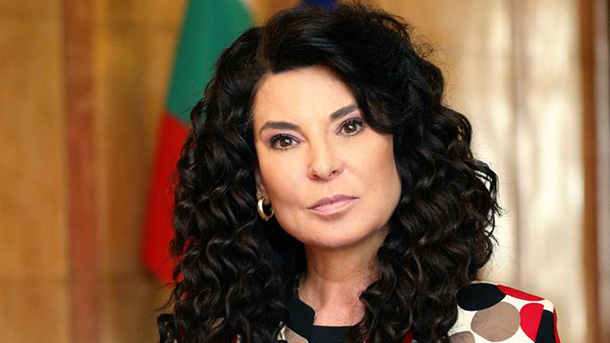 The I Awaken Bulgaria campaign is under the auspices of Dr. Sultanka Petrova – deputy minister of labour and social policy:
"We should support the will of these young people, because Bulgaria needs its awakening and precisely such young and active people should pass on their experience to the others. Youth campaigns of that type are more useful than the ones, organized by the state administration."
English version: Zhivko Stanchev​ 

Photos: sabudi.bg