Francophones from Central and Eastern Europe arrived in Sofia to participate in a three-day seminar dedicated to state youth policies aimed at counteracting radicalization and violent radicalism among young people. The seminar is part of a series of meetings of French-speaking people from around the world, united by the Free Together initiative /www. libresensemble.com/. It was started by Mrs. M Michaëlle Jean, Secretary-General of the International Organization of Francophones and is aimed at combating hate speech and messages of cultural and religious intolerance that threaten democracy, peace and human dignity, and these are the core values defended by the Francophone Organization on a global scale.
The Ministry of Youth and Sports in Sofia hosts the seminar. There are nearly 30 directors and national youth policy experts from Albania, Armenia, Macedonia, Moldova and Romania participating. More from Reni Yotova, Director of the regional Bureau for Central and Eastern Europe: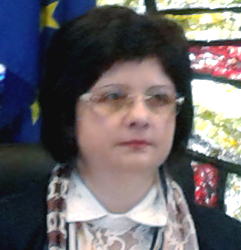 "Our goal is to review youth policies together with relevant ministries in the context of current topics and this is the prevention of radicalization and violent extremism among young people. Our goal is to develop a mechanism for fitting this prevention can fit into the youth policies of countries concerned. This is a key topic for our organization as many of our 84 member countries have been the targets of attacks. This has prompted Secretary-General Michaëlle Jean to launch the Free Together initiative. It aims at young people, as we find that they are the target of extremism. From an early age they are being exposed and manipulated through social networks to serve causes that cause death and destruction. Since peace and solidarity are among the values of the International Organization of Francophones, our main target are young people. Our strategy seeks to provide opportunities for better professional realization of the most vulnerable and to unite them around our common aspirations for living in a better world where we know how to live together in our multicultural and multi-religious societies."
During the first day of the seminar in Sofia it became clear that the problems of radicalization in different regions of the world are different. The topic of the Boko Haram terrorist group, whose members are causing death and destruction in Nigeria, was also discussed. Attention was paid to the name of the organization, which means "NO to Western European education". "Counter-terrorism and radicalization must be viewed through the prism of education. Education should not only bring knowledge and information, but also universal human values based on cultural and linguistic diversity and tolerance," Reni Yotova says and adds:
"We realize that Islamic state and all terrorist groups are extremely strong in the Internet and in social networks. In order to be able to respond to such massive propaganda we must also start massive propaganda in the opposite direction, as the efforts of non-governmental and youth organizations alone are not enough. It is important that they are backed by governments. One of the young participants, PhD student from Algeria, presented to the Francophone community in Sofia, campaigns created in France, England and other countries severely affected by terrorist attacks. Our goal is, after these three days of information exchange, to decide on concrete actions for joint projects to work with young people to counter these violent phenomena. Although they are not so strong, the threat is universal, and terrorism does not recognize borders and every state plan security measures for its citizens."
The topic of young people and their contribution to preservation of peace has been chosen by this country as a leading topic during the Bulgarian EU presidency in 2018. The main partner of the seminar in Sofia is the Ministry of Foreign Affairs. The Ministry of Education also participates and it has signed the Paris Declaration Paris Declaration on promoting citizenship and the common values of freedom, tolerance and non-discrimination through education.
English: Alexander Markov
Photos: Gergana Mancheva