Just as the controversy over the Istanbul Convention (the Council of Europe Convention on preventing and combating violence against women and domestic violence) that polarized society in Bulgaria was beginning to die down, another problem left to fester over many years is making its way into the focus of public attention. The problem of hate speech, something we have been hearing in the street, but also from politicians at the Bulgarian National Assembly itself. Hate speech is something that affects us all directly or indirectly, but what makes it even worse is that most Bulgarians seem to have grown tolerant of verbal aggression and even regard it as a legitimate way of expressing an opinion and an element of free speech.
Coincidentally or not, right after St. Valentine's Day, 14 February, the first international forum of its kind took place at the St. Kliment Ohridski University in Sofia entitled "Sofia says NO to hate speech and extremism". The aim of the conference held at the beginning of the Bulgarian Presidency of the Council of the EU was to show, unequivocally, that the country opposes, at the highest level, any show of intolerance or attempt to infringe or restrict on another's dignity and freedom. The forum was organized by Marginalia Association for Human Rights, Internet Society Bulgaria and Sofia Municipality, in partnership with the Organization of Jews in Bulgaria Shalom andGoethe-Institut. The participants included US ambassador to Bulgaria H.E. Eric Rubin, Israel's ambassador to Bulgaria H.E. Irit Lillian, Sofia Mayor Yordanka Fandakova, representatives of different NGOs.
"Our country recently gained the status of liaison country of the International Holocaust Remembrance Alliance (IHRA) and we shall, very soon, be an official member of the organization," said Deputy Foreign Minister Georg Georgiev in his address. Deputy Minister of Education and Science Denitsa Sacheva announced that more citizenship education classes would be introduced in Bulgarian schools as a preventive measure against the spread of hate speech.

The Mayor of Sofia Yordanka Fandakova denied that the municipal authorities had permitted the holding of a procession with the participation of Neo-Nazi supporters and thanked the Shalom organization for their partnership in cleaning up the city facades of words and signs which are symbols of hatred.
"The only way a given community can move forward and develop is by finding unification around constructive ideas," said Sofia Mayor Yordanka Fandakova. "Uniting against something may be a way of finding supporters quickly, it may achieve a good result for a short while, but it cannot produce stable development for the future. Yes, hatred and aggression are infectious, often they are the easiest answer, but they always point in the wrong direction."
Seen through the prism of the media, from a societal problem hate speech is turning into a moral and an ethical issue which the more experienced journalists from the electronic media have been coming up against.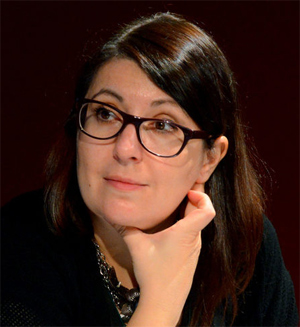 At the Sofia forum, Irina Nedeva, journalist from the BNR's Horizont channel spoke of the danger of hate speech being relayed directly by the media:
"Whereas in 2013 we raised the alarm that there were dangerous phenomena taking place in the media environment which were sporadic, now we are seeing so much more aggression in the media. Hate of anyone who is different – in terms of ethnic, sexual differences, religious minorities – has uncritically invaded the media and we should give serious consideration to the question how this phenomenon was made possible and in what context – social and political – this came about. We think this is important because hate speech casts a shadow over professional journalism as such. One of the many reasons why trust in the media has been plummeting – a process we have been seeing for quite a while – is the fact that there is a void in providing reliable, high equality information professionally, about the political processes and social phenomena taking place, about everything happening in our lives."
English version: Milena Daynova
Photos: BGNES