Bojidar Vasilev – Trombobby is a trombone player and a beatmaker. SouthWick was the first band that made him famous. DAYO is another project that Trombobby has been involved into and around two months ago the fans applauded the premiere of his first album. Here is what the young musician says on himself:
"I was raised in a family of engineers and showed interest to music at the age of 8 – I sang in a vocal band. At the age of 10 they suggested that I should submit my application at the Lyubomir Pipkov National Music School. There were two options there –bassoon or trombone. I had never seen a trombone previously in my life, but I decided that it would be my instrument. I graduated in 2012 and then spent a year at the Amsterdam conservatory – in a jazz trombone class. At the same time together with my first band we started recording and presenting our first album. Nostalgia was very powerful and so I decided to return home. Soon after my arrival we founded the DAYO band. In my solo career I play constantly with great musicians – Angel Zaberski Jr., Misho Yosifov, Hristo Yotsov and sometimes – with the BNR's Big Band. I participate in jazz, funk and pop projects. I have always been most attracted by the latest funk culture."
Update Required
To play the media you will need to either update your browser to a recent version or update your
Flash plugin
.
Trombobby and his SouthWick colleagues have been currently working on the band's second album and his hope is that the latter will be released in 2018. The first album of DAYO was very well received by the fans less than a year ago. The trombone player is also a part of Desi Andonova's new album, which will also see the world very soon. Bojidar says he is happy to work with so diverse and incredibly good musicians.
"All people in my life and especially the musicians that I've had the pleasure to work with have influenced me. I only played classical music at the music school. I remember that time at the age of 14, when I was at the seaside and attended the Apollonia International Art Festival in Sozopol, at the Balck Sea. I listened to jazz each and every night – played by Georgi Donchev, Villie Stoyanov and Misho Yosifov. I got really inspired. I had never listened to such virtuosos live. I started taking classes with Villie and he helped me for sure to become the musician that I am now. My professional contacts with the DAYO guys have also been inspiring – those are Denis Popstoev /saxophone/, Vasil Vutev /an incredible drummer/, Evden Dimitrov /bass/ and also DJ RawLand. Our music sounded in several series of actor Will Smith's vlog. A Singapore and NY-based label offered us to release new stuff."
Update Required
To play the media you will need to either update your browser to a recent version or update your
Flash plugin
.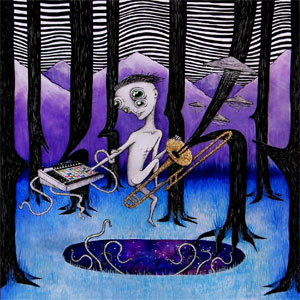 During my stay in the Netherlands I developed that passion for making beats. Most musicians just laugh at that and do not take it seriously, but I do like it and I am happy that I have discovered it. I find it really interesting to look for new soundings. As far as my debut project is concerned, I wouldn't call it conceptual or BeatTape, although there are many beats in there. I worked on it over a relatively short period of time and perhaps that was why it synthesized some overall emotion. Evden Dimitrov plays the bass in the first piece and you can listen to Alexander Slavchev's guitar in the third one. Volen Milchev, Desi Andonova, Lina Nikol and Simo Zhelyazkov are the vocals participating. I find it hard to determine the style of the music. I would say that the album contains all the influences that I've had so far. I would call it soul music, but it won't hurt to call it otherwise too. A large segment of our audience comes from clubs. Whenever we present RUN Vasil Vutev plays the MPC, Evden plays the keyboard and we use the so called 'pads' – things that we cannot play live. This album gets released as a part of Sofia Beats – we are a small community of people with common interests and attitude. It is interesting on the music stage, nice things happen out there and this makes me really happy."
Back It Up (ft. Lina Nikol)
Update Required
To play the media you will need to either update your browser to a recent version or update your
Flash plugin
.
English version: Zhivko Stanchev
Photos: private library