Svilen Noev is known as the vocalist of Ostava band founded 27 years ago in the Central Bulgarian city of Gabrovo. Back in the beginning Svilen together with Georgi Georgiev (guitar and vocals), Boyan Petkov (bass), Daniel Ivanov (drums) and Alexander Marburg (guitar) created one of the most successful Bulgarian rock bands that took up the style of Indie rock.

So far Ostava has released seven albums. The latest, Ocean, came out in 2015. Ostava is a band that continues writing music and keeping a concert schedule. At present, however, Svilen Noev has been looking for his own place in music. His fans are impatient to listen to his debut solo album due this autumn. The first song written for it is Beautiful.
"I decided that I have a few ideas and songs that I want to make not with the band but with other musicians," Svilen says. "I teamed up with the drummer of Ostava, Dani, Georgi Stanev (former producer of Gravity Co) and Krasimir Todorov known as member of the D2 band. This is how Beautiful was made. The song is quite a nice piece, and we went on writing new ones and have already six. I am aware that people associate my voice with Ostava but I do not want to create instrumental music; I want to sing. Therefore the new compositions are completely different from the style of the band. The tracks have an electronic sound, there are no guitars and they are with English language lyrics. The aim is to leave everything from Ostava out – except for my voice. We are keen to offer a trendy and an easygoing sound. It is now a trend to sing indie rock with a falsetto. I sing the piece Beautiful this way.

In fact it was made two years ago although I have presented it only recently
.
I am not influenced by latest trends, all this happened by accident. Well, it is true I love and listen a lot to British rock music. Falsetto singing has become increasingly popular but it is now obviously back on track. In fact, I have been singing this way for years, so this is nothing new. The album will be entitled
Different
and the title track will be the pilot single. The message is about a different Svilen
."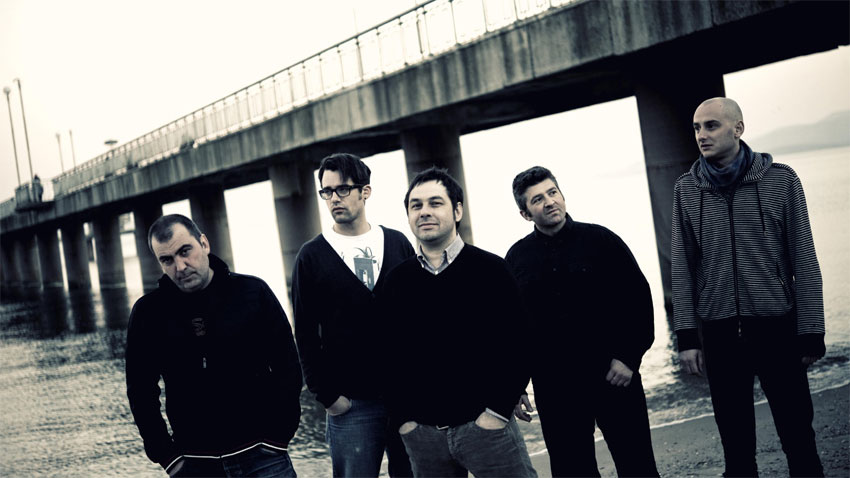 Svilen Noev has in no way neglected his work for Ostava. The band is going on a tour a few cities in Bulgaria during the summer. For the time being the vocalist is not planning a new album with the band.
English Daniela Konstantinova
Photos: private library