The Union of the Deaf in Bulgaria is one of the oldest organizations of people with disabilities in the country still in existence, having been set up on 12 July, 1934. Its members publish a newspaper called Silence, take part in various programmes, festivals, international cultural, sporting and music events, have their own youth organization and vocational training centre, hold angling and chess competitions. They have many successes, but also many problems.

"One of the biggest problems deaf people and society as a whole face is the recognition of sign language as a national language," says Nikolay Ninov, chairman of the Union of the Deaf in Bulgaria. "This is a problem that has to be discussed at all levels, debates must be held with the government and the ministries, with organizations concerned about the problems of the deaf, and their language. Because sign language has never been officially recognized for different reasons - it has not been given sufficient publicity, the government is not sufficiently committed."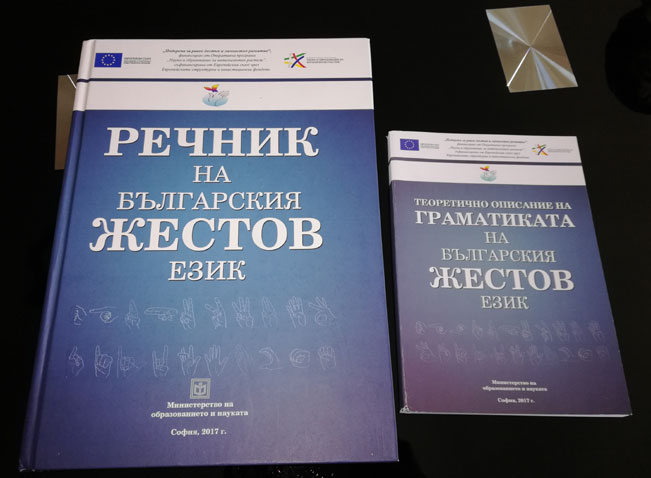 For many years the Union of the Deaf in Bulgaria, along with the other national organizations, made every effort for the recognition and ratification of the UN Convention on the Rights of Persons with Disabilities, and that was achieved in 2012.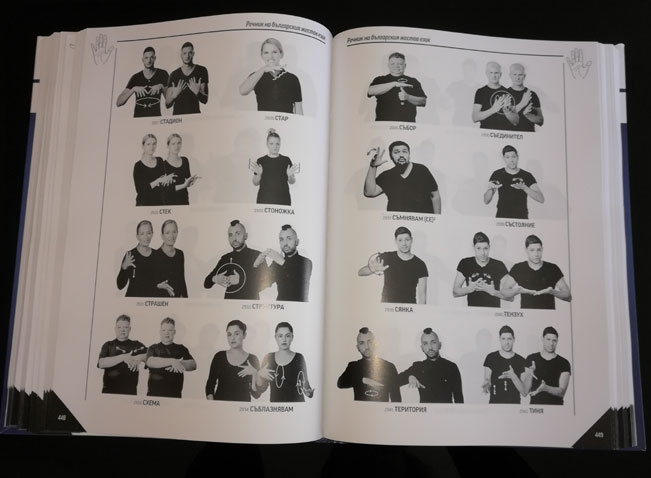 This paved the way to a more serious discussion of the rights of the deaf, such as the regularization of sign language as stipulated in the Convention. In 2018, together with the Ministry of Education, the Deaf Unlimited foundation published a "Theoretical description of Bulgarian sign language grammar" and a dictionary of Bulgarian sign language.
"We have needed a dictionary like this for many years," Nikolay Ninov says. "This truly sweeping national project, in which a great many deaf people were involved, as well as experts in sign language, meant a linguistic expert survey could be conducted and that led to the publication of this dictionary which aims to standardize all signs and create a single sign language norm."
Another big problem for deaf people in Bulgaria is communication. The fact that they are deprived of audio information isolates them, they feel insufficiently informed and have no clear idea what is happening, but most of all what is going to happen. This is true of university attendance where the overwhelming part of deaf people have to rely on video lectures and text books instead of direct contact with lecturers.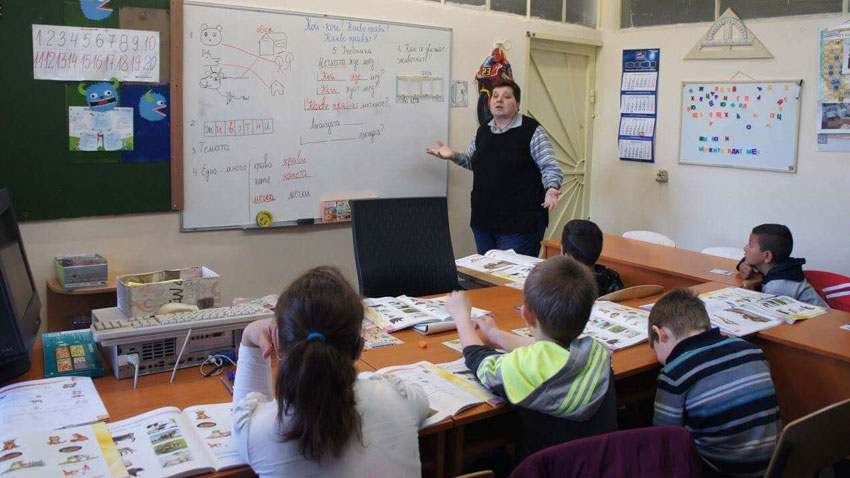 "Information must be conveyed in a distinct way, and that can only be done with the help of highly skilled sign language interpreters," Nikolay Ninov goes on to say. "There are so few active interpreters in Bulgaria, no more than 30. The profession is regulated, but the pay borders on zero. What is needed is support at a government level so that sign language interpreters can compensate for the lack of access to information."
To help the deaf, and people wishing to learn to communicate using sign language, there is a computer programme for the study of Bulgarian sign language, as well as thematic dictionaries and video lessons. What is the future of this beautiful language? Nikolay Ninov: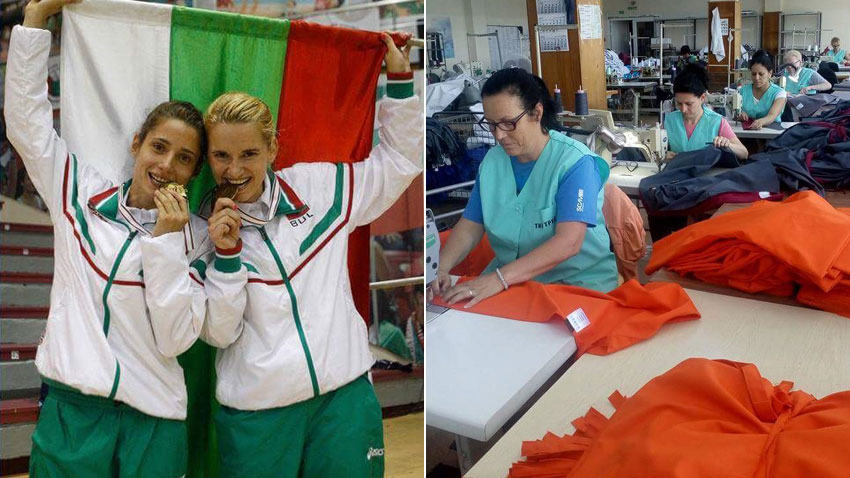 "The beauty of this language is in that the motor skills needed to use it are a form of art. An art, similar to pantomime. It is no coincidence that some of the greatest mimes in the world are deaf. Sign language has an incredible potential of receiving more and more publicity and attracting more and more public attention. We believe this will happen once sign language is regularized. Then its potential can unfold on a bigger scale."
English version: Milena Daynova
Photos: private library and Desislava Semkovska