The idea of ​​creating a Bulgarian secondary school in Bessarabia belongs to Ukrainian scholar Yuriy Venelin, who in 1832 offered that a Central School and a Bulgarian National Museum should be opened in Bolhrad. His idea started to be implemented after 1858, when the Turkish sultan appointed Knyaz Nikolai Konaki-Bogoridi as governor of Moldavia. Bogoridi was a Bulgarian and the grandson of the great Bulgarian enlightener Sophronius Vrachanski. After a delegation from the region inhabited by many Bulgarians presented him with a petition for the opening of a school, Bogoridi issued a decree for its establishment, detailing the status and principles of financing and management of the Bolhrad High School "Sts. Cyril and Methodius." Bulgarian revolutionary Georgi Rakovski, who knew the Knyaz from an early age, also arrived in Moldova to ask Bogoridi to allow the opening of a Bulgarian printing house there.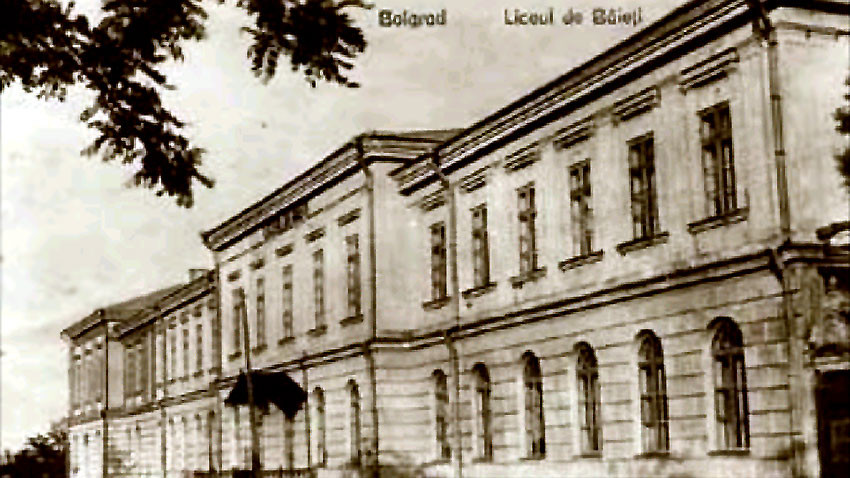 The high school in Bolgrad became the first major Bulgarian educational and cultural institution before the Liberation of Bulgaria in 1878. The first curricula included classes in French, Latin, German, Slavic, Bulgarian and Romanian languages, history, mathematics, painting, astronomy, etc. Sava Raduev became the first principal of the school. According to the will of the founders, teaching of the disciplines was to be done in Bulgarian. In 1999 the Bolgrad High School was given the name of prominent revolutionary and democrat and active figure of the Bulgarian national liberation movement, Georgi Sava Rakovski.
The Bolhrad High School played a major role in the development of national self-awareness among the Bessarabian Bulgarians in the second half of the 19th century. Here, a whole group of Bessarabian intelligentsia dedicated their lives to rebuilding liberated Bulgaria. Some of them are Academician Alexander Teodorov-Balan – the first rector of the Sofia University, generals Danail Nikolaev and Georgi Todorov, the ministers Dimitar Agura, Ivan Salabashev, Georgi Zgurev, Yov Titorov, Dimitar Grekov, Alexander Malinov and many other prominent figures.
Nowadays, the high school is one of the most prestigious educational institutions in Southern Ukraine. Bulgarian language and literature, history and culture of the Bulgarian people are thoroughly studied there. Thanks to the revival of Bulgarian folk traditions, customs and holidays, the school is increasingly becoming a cultural and spiritual center of the Bulgarians in Bessarabia.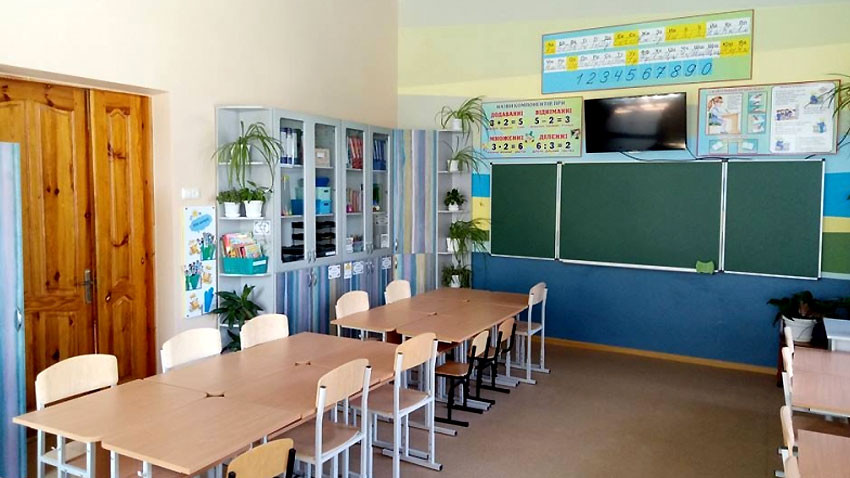 Today, over 430 students study in the school. This year 60 first-graders entered the school for the first time. Each classroom is well equipped and pupils are provided with various dictionaries, maps, textbooks and others. A new office for distance learning has also been set up in the renovated high school.
English: Alexander Markov
Photos:
blgari.eu, trassae95.com
and private library