The Minister of Education and Science Krasimir Valchev recently announced that the Ministry of Education and Science (MES) had been working on an amendment to the Higher Education Act which will introduce changes to the model of academic self-rule. According to experts from the Ministry, the current model was a suitable option in the 1990s, but today universities should become "dynamic, responsible and active". As Minister Krasimir Valchev put it – the status quo should be changed, and went on to define this status quo as "a model under which educational institutions are in a state of timelessness."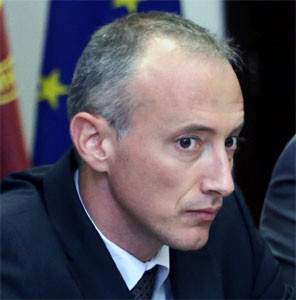 It is a fact that over the past three years admissions in universities declined by 13,000 and the changes on the labor market have spelled new challenges to the Ministry with a view to training specialists for the future, Krasimir Valchev admitted. On 8 October he joined a national forum focused on the "Challenges facing state higher learning institutions in Bulgaria", organized by the Higher Education and Science trade union at the Confederation of Independent Trade Unions in Bulgaria, the University of Economy and St. Kliment Ohridski University of Sofia. There the minister declared an already planned increase of the budget for education in 2019. Extra financing for primary and secondary schools and universities comes to at least 200 million euro. Most of it will be used to raise teachers' wages. Another part of financing is earmarked for activities by interests, supporting inclusive education and for free snacks for kids in primary schools. About 20 million euro more has been earmarked for universities. Priority will be given to agrarian and engineering sciences, arts and medicine. More young people will be trained in mathematics, physics and pedagogy, because the market needs such specialists. There are plans to abolish even mandatory state tuition fees for students who opt for these majors.
The Council of Rectors has come up with a proposal for a moratorium on the growing number of universities in Bulgaria. It will be introduced for discussion together with the amendments to the Higher Education Act, Minister Valchev vowed. Taking a question from the press he noted that "both systems – state and private universities are linked up. If we cut admissions in majors where we want to train fewer students it is likely that admissions will be up for such majors in private universities.The core of the matter is whether the state – in its will to restructure admissions as per the needs of the labor market – has enough justification to regulate admissions in private universities as well," Minister Krasimir Valchev specified.
English Daniela Konstantinova