Four years after the first bulb of saffron was planted in Bulgaria the saffron flower now grows on over 400 hectares of land. The expensive spice is cultivated in different Bulgarian regions. Several days ago a delegation of the Bulgarian Association of Saffron Producers returned from a visit to Iran, which is the world's biggest producer of saffron. Here is what the Chairman of the association Hasan Tahirov told Radio Bulgaria: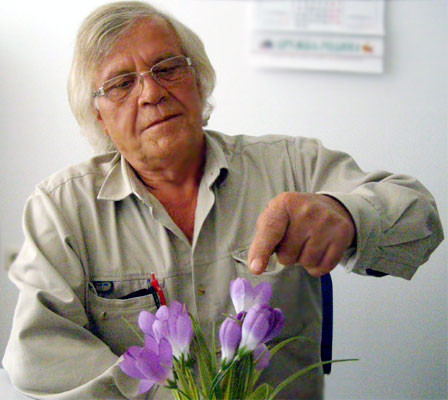 I am glad to announce that we signed a framework agreement for future cooperation in establishing Bulgarian-Iranian center for development of saffron growing. Our association has 3,750 members. Each year we organize seminars in different Bulgarian regions. The Bulgarian-Iranian center for development of saffron growing will help us meet and share information. On the other hand, it also means that we will not have to worry about finding clients of the saffron produced by the members of our association. We have been dreaming for a long time to start producing saffron tea, various saffron-based sweets, alcoholic and non-alcoholic beverages and creams. We are planning to establish a cooperative society of saffron producers, so they can sell their produce successfully. The market demand of saffron is huge on all continents. The world is heading towards organic farming and agriculture and demand of organic produce has increased. As far as I know nearly 500 kilograms of saffron have been picked in this country in 2018 so far and we are expecting that the produce will exceed 1 ton by the end of the year.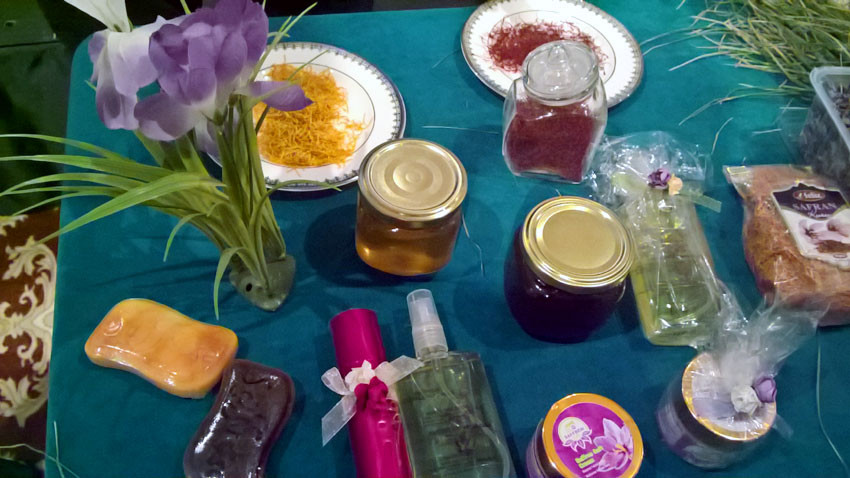 Petko Petkov from the town of Dimitrovgrad (southeast Bulgaria) is among the first and most experienced producers of saffron in Bulgaria.
I started to grow saffron in 2016. In the first year I planted only 30,000 bulbs of saffron in the village of Golyamo Asenovo. I did not make a soil probe, but it turned out that saffron grows well on this land. I invested 8.700 Leva (EUR 4.370) when I started this business. I worked with my family in the first year, but on the second year I had to hire other workers to pick and clean the produce, because saffron growing is specific and the processes cannot be delayed. You must clean the saffron flower immediately after picking and then let it dry. That is why we pick it every day. I managed to return my investments in two years. A Bulgarian family can definitely do business with saffron. Unlike fruit growing investments in this field have high return.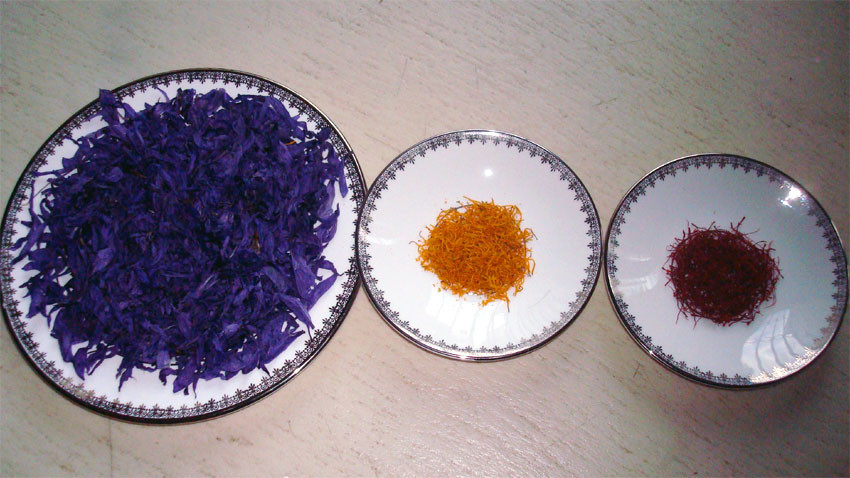 It turned out that saffron grows well in Northwest Bulgaria as well:
I have been growing saffron in the past two years, Nikolay Gerchev from the town of Vidin told Radio Bulgaria. My son also helps me in this business. We were the only saffron producers in our region when we first started. We grow over 20,000 bulbs of saffron on a small piece of land (0.1 hectares). We are planning to increase production in the future. However, the small saffron producers have difficulties selling their product. I hope that the saffron growing will develop in Bulgaria with the help of the association and the experience we share. It is worth trying, if you are patient and work hard.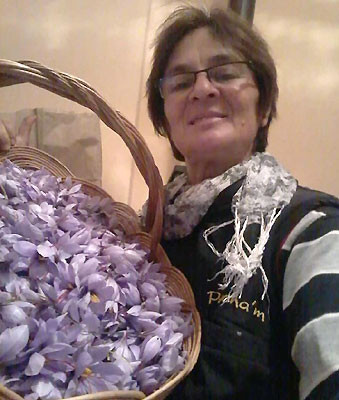 Nermin Ismail lives in the village of Oreshnitsa (Kardzhali district). She is among the biggest cherry producers in the region, but decided to try growing saffron as well. Nermin was part of the Bulgarian delegation which visited Iran: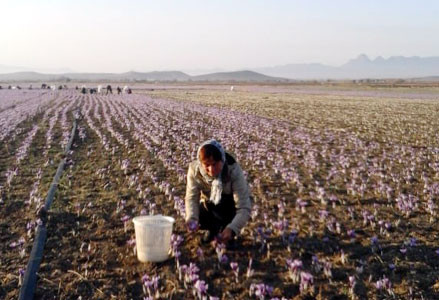 I started to grow saffron in 2016. In the beginning I was curious and read information about saffron growing in the media. Later, I contacted the chairman of our association Mr. Tahirov who told me the subtleties of this business, how this flower is cultivated and what saffron is used for. Then, I decided to start growing saffron. I rented some land and planted 4 hectares with saffron in the first year.In 2018 I increased production and planted saffron on 6 hectares of land. Currently we are in the peak of the saffron picking campaign. We started to pick saffron one month ago and our campaign will end in 10 days or so. This year flower blooms are incredible due to the favorable weather. I hope that all saffron producers will be happy with their crops. There are still people who don't know much about saffron growing, but I would advise people to try and plant a small piece of land. People have been growing tobacco for many years in our region. However, saffron growing and tobacco growing cannot be compared, because saffron growing is not labor-consuming. We pick saffron flowers only one month a year and we spend another month removing some of the saffron bulbs. And that is all.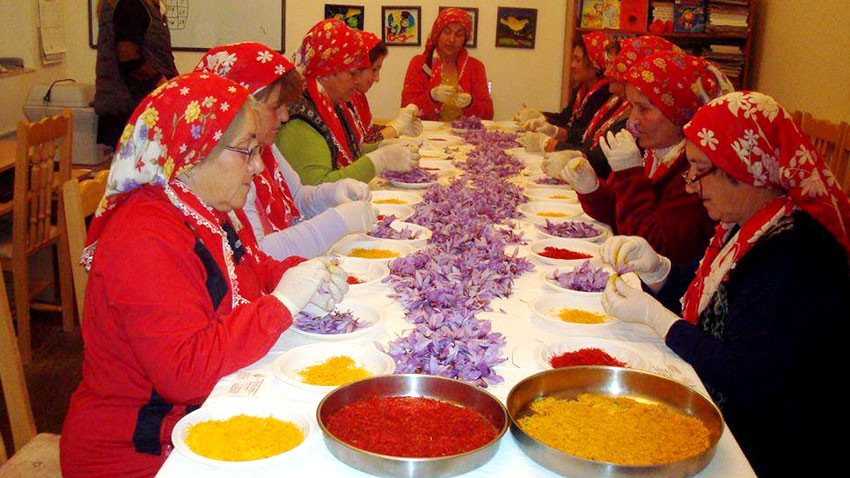 Saffron is very expensive and the market demand of this product is huge in Europe. Iran satisfies only 10% of the market demand.
English version: Kostadin Atanasov
Photos: Şevkiye Çakır, private library and BGNES